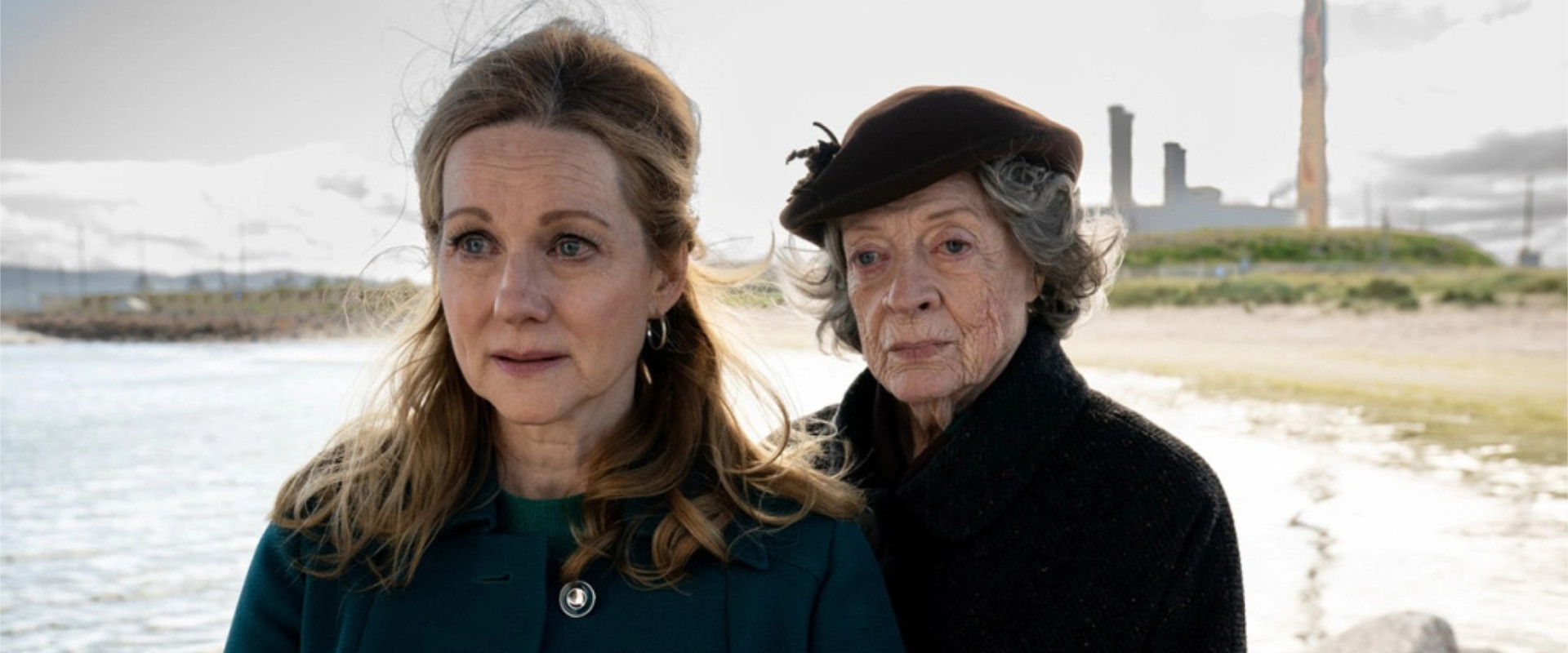 The Miracle Club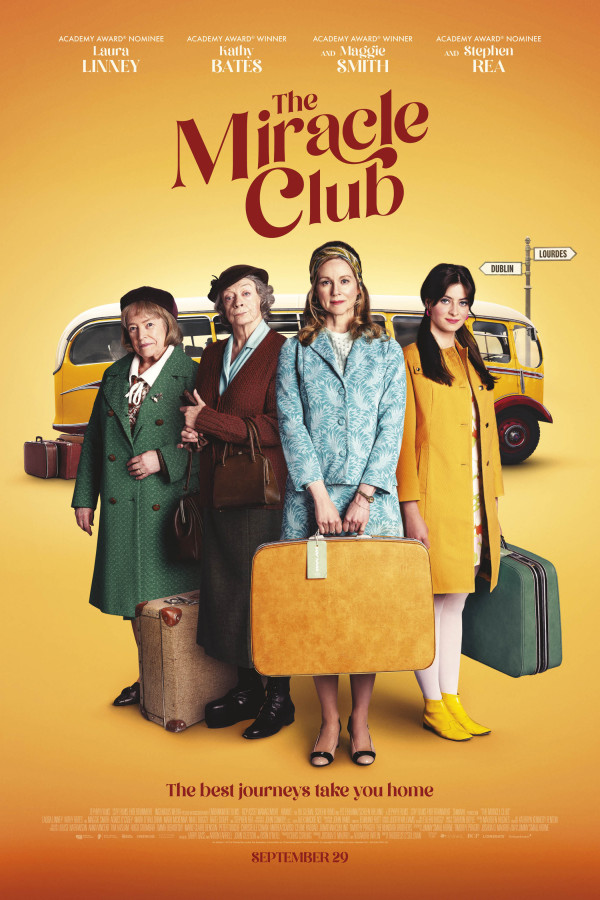 Synopsis
Lourdes, a picturesque country town at the base of the magnificent French Pyrenees, and a place of miracles, is a magnet for 6 million visitors each year from across the globe.

Ballygar, Ireland, 1968: a hilariously hard-knocks community in outer Dublin that marches to its own beat – frenzied, fast and loose – and yet also deeply soulful; rooted in traditions of loyalty, faith and togetherness.

It's a thriving community in a constant uphill battle to live as fully as possible, on very little. And the opportunity to rise above one's daily struggles is frankly a pipe dream, especially for women.

There's just one tantalising dream for the women of Ballyfermot to taste freedom and escape the gauntlet of domestic life: to win a pilgrimage to the sacred French town of Lourdes, and all for free.

And with a little benevolent interference from their local community and a sparkly-eyed priest, close friends LILY, EILEEN, and DOLLY get their ticket of a lifetime after the riotous church talent competition.

Having never even left Dublin – let alone Ireland – the journey provides our heroines the chance to let their hair down, celebrate life and delight in some sweet independence.

But it's not all just a 'jolly', it's also a chance to reflect on their own lives, with each of the women in search of their own personal miracles.

But when they are joined by CHRISSIE, recently returned from a decades-long exile in the USA, deep wounds from the past are re-opened, and bitter truths exposed.

As they confront one another and embrace their past, these women realise that the miracle they have all been looking for is right in front of them: in the strength of their friendships and unshakeable togetherness.

Truly joyous, uplifting, hilarious and aspirational – and an invitation to meet our heroines, all just as funny, messy, vocal and flawed as ourselves – THE MIRACLE CLUB empowers us all to communicate, love and laugh, and discover that we are only as strong as the friends and family who stand by us.
Director
Thaddeus O'Sullivan
Cast
Maggie Smith, Kathy Bates, Laura Linney