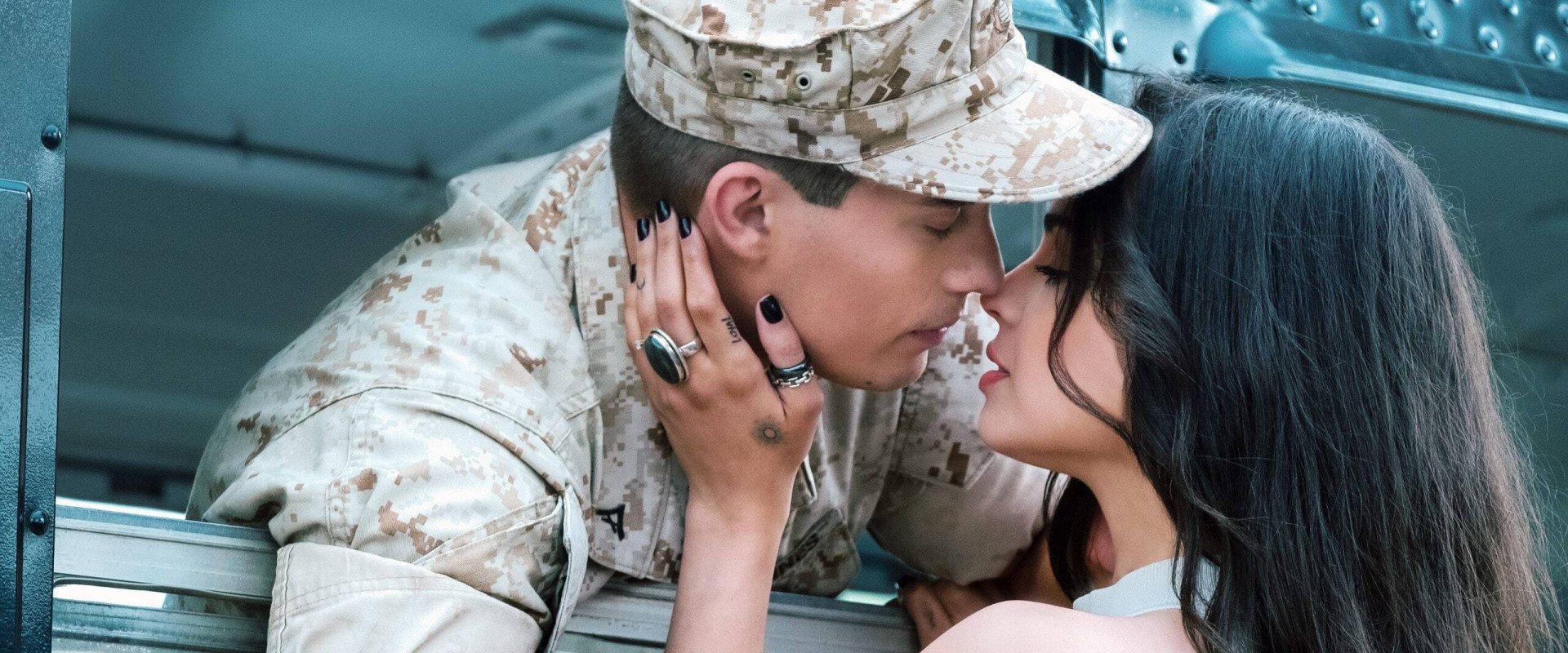 Purple Hearts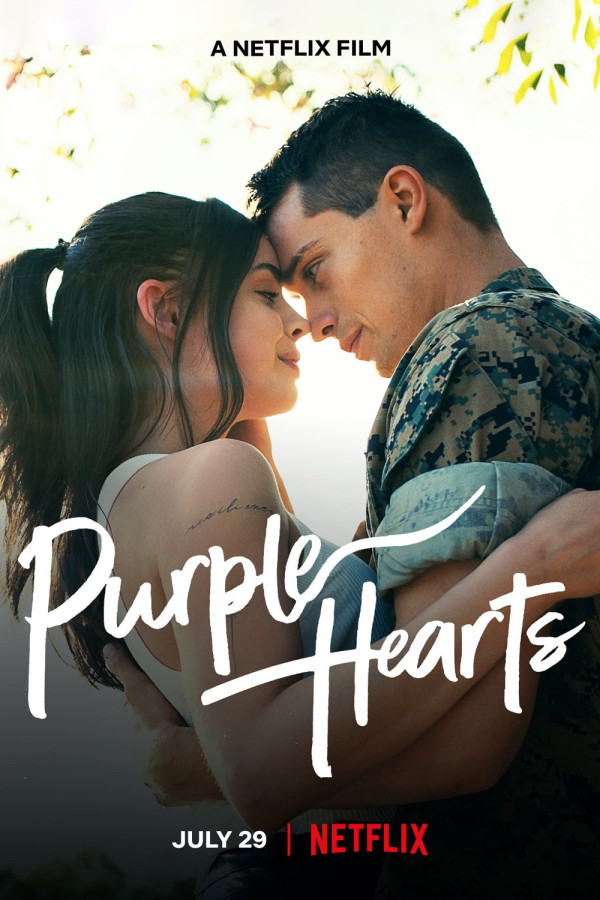 Synopsis
Two hearts collide, and change forever…

Austin, Texas. Walk two blocks, and you see the world. It's a frenzied, passionate melting pot of ideas, music, sex, race and class. One minute you're slow dancing with an All American Cowboy, Dolly and Kenny ringin' in your ears; the next you've stepped outside to catch your breath, only to be swallowed up, fantastically lost in a city-wide Pride rave…all we can say is, hang on to your hats!

And so, meet Cassie (Sofia Carson) – a sultry pocket-rocket singer-songwriter, with a timeless hit waiting to burst out of her. She just hasn't found it yet…let alone a way to pay off some serious medical bills. Cassie has a red-hot hatred for the system, seemingly designed to see people like her fail, and she'd do anything to 'stick it to the man'…

Enter Luke (Nicholas Galitzine) – all rock-hard abs, tortured soul, and mysterious past, trooping into the bar where Cassie works a double shift. He might just be the solution to her problems: because even though he's a crazily uptight, judgemental jerk with a bad case of Patriotism, he's in the army – soldiers get paid way more if they've tied the knot with that special someone…

So, without knowing much more about the guy than his bad attitude and unreal body, a desperate Cassie proposes they get a sham marriage to reap the benefits, never questioning why Luke agrees when it's so out of character – he's a real life Captain America, and here he is, scamming his country!

All the pair must do is convince the army that they're actually in love – super awkward given that, right now, they have a burning dislike for each other…until that passion turns to something else…

In the bright lights of Austin, a musical city where dreams can come true, following your heart can overcome even the greatest of divides…Purple Hearts is an invitation to get lost in a breathless, star-crossed romance for the times we live in.
Director
Elizabeth Allen Rosenbaum
Cast
Sofia Carson, Nicholas Galitzine