Galveston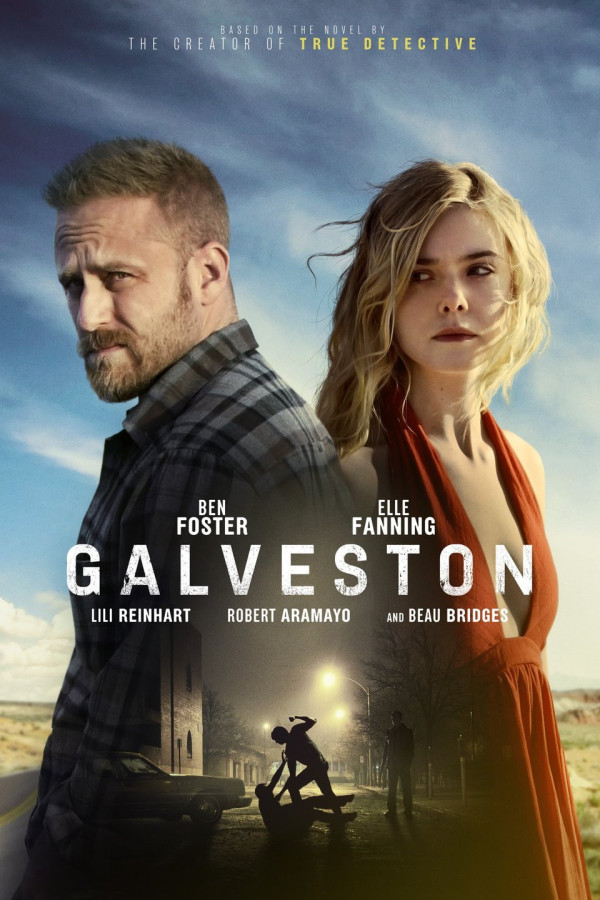 Synopsis
Adapted by Nic Pizzolatto (creator of HBO's True Detective) from his best-selling novel, Galveston is a gripping human thriller fuelled by hair-trigger tension.

Debt Collector and sometime-killer Roy (Ben Foster) senses that his boss, a dangerous, violent and pitiless loan-shark, wants him dead, and his next routine assignment is indeed a death-trap. Yet what the would-be killers do to Roy is not the same as what he does to them…after a smoking spasm of violence, they are mostly dead and he is just about alive. Before making his getaway, Roy discovers young prostitute Rocky (Elle Fanning) hiding in the back room, and he sees something in her frightened, defiant eyes that prompts a fateful decision. He takes her with him as he flees New Orleans to Galveston—an action as ill-advised as it is inescapable. Rocky is too young, too tough, too sexy – and far too much trouble, especially when she makes a detour to liberate her 3 year old sister from the clutches of their seedy step-father. Like the smoke dancing upwards from a barrel of a gun, there's no way things are going to end well.

This fragile trio hides in the battered seascape of Galveston's country-western bars and fleabag motels, a world of treacherous drifters, rusting pickup trucks, and worn-out dreams. Any chance of a safe haven is soon lost. Rocky is a girl with secrets to hide, one that will pursue and damage Roy for a very long time to come in this powerful and atmospheric film noir.

Mélanie Laurent directs this incandescent vision of lost souls and redemption. Beautiful in its honesty; Galveston is an elegy to the broken and the damned.
Cast
Ben Foster, Elle Fanning