Clybourne Park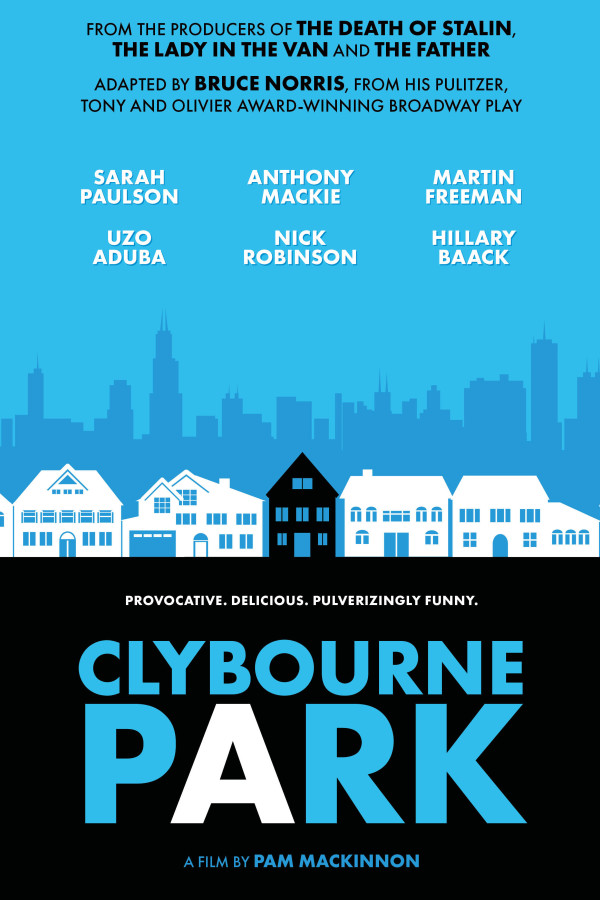 Synopsis
"Are you offended?"

Explosive. Provocative. Mischievous. Incendiary. Bristling. Delicious. Savage. Gleeful.

In this explosive and provocative film adaptation of Clybourne Park, directed by Pam MacKinnon and starring Sarah Paulson, Anthony Mackie, Martin Freeman, Uzo Aduba, Nick Robinson, and Hillary Baack, a seemingly simple act of selling a house in a 1959 all-white suburb ignites a powder keg of race, family, and community tensions. Neighbourly politeness gives way to all-out war, and when the story shifts to 2009, it becomes evident that patronizing insensitivity still thrives.

The film forces us to confront our own prejudices and hypocrisy with savage humour, highlighting the enduring divide between what we say and what we truly mean.
Cast
Sarah Paulson, Anthony Mackie, Martin Freeman, Uzo Aduba, Nick Robinson, Hillary Baack