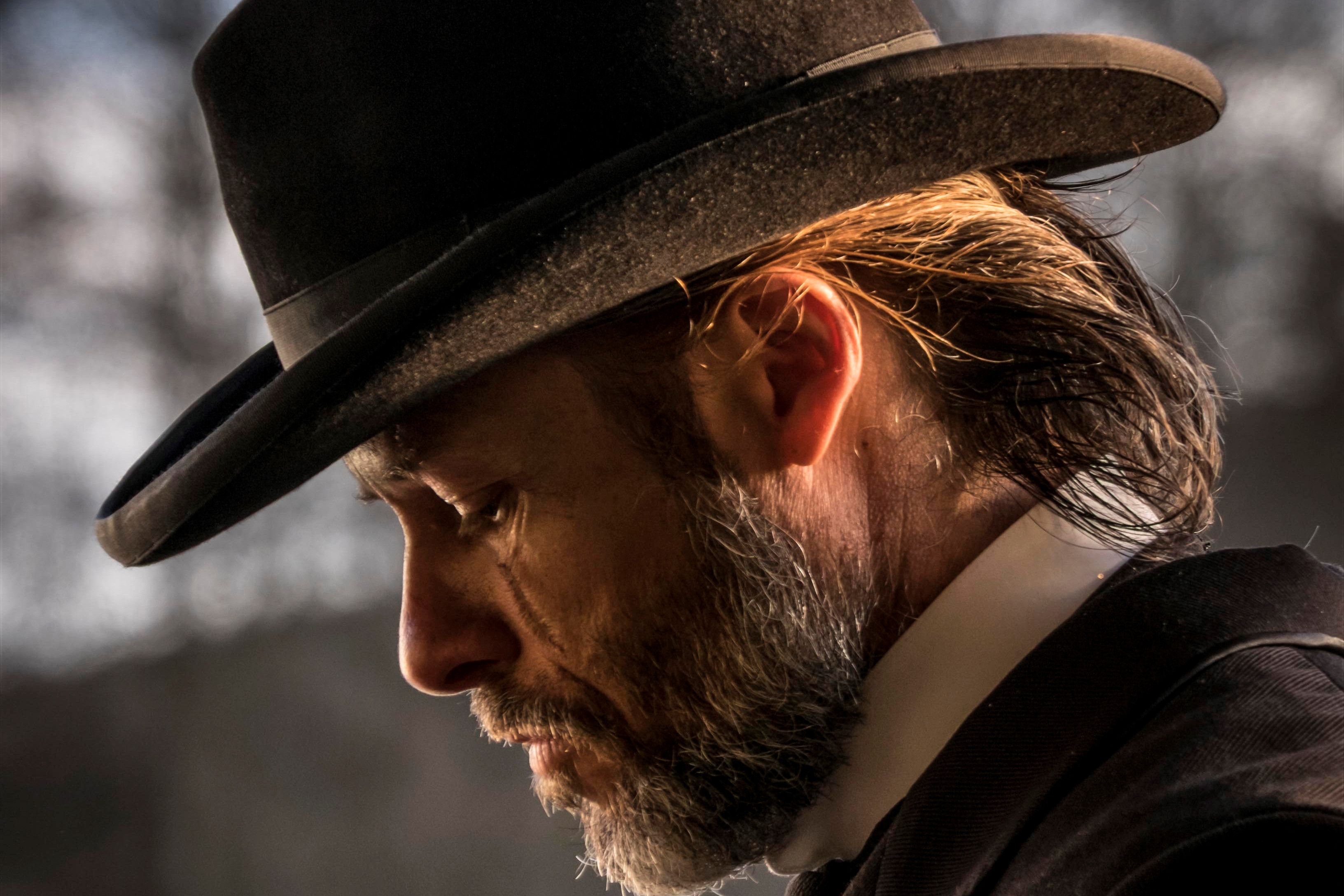 VENICE REVEALS STARRY 2016 LINE-UP: BRIMSTONE IN COMPETITION
28th Jul, 2016
VENICE REVEALS STARRY 2016 LINE-UP: BRIMSTONE IN COMPETITION
28th Jul, 2016
Screen Daily by Geoffrey Macnab
Tom Ford's Nocturnal Animals, Pablo Larrain's Jackie, Mel Gibson's Hacksaw Ridge and Michael Fassbender romanceThe Light Between Oceans among line-up.
SCROLL DOWN FOR LINE-UP
The 73rd Venice Film Festival (Aug 31 – Sept 10) has unveiled the 55 features – mixing star vehicles and international auteurs – that will make up this year's official selection.
A total of 20 films will play in competition, 18 will play out of competition and 19 will play in Horizons.
Venice is on a roll having played host to the Best Picture Oscar winner two years in a row while three years agoGravity went on to score seven Oscars.
Ahead of the world's oldest festival, the buzz is palpable once again.
Competition titles include Tom Ford's Nocturnal Animals, Pablo Larrain's Jacqueline Kennedy biopic Jackie(seemingly a last minute confirmation) and Michael Fassbender romance The Light Between Oceans.
Auteur directors among the line-up include Terrence Malick, Lav Diaz, Emir Kusturica and François Ozon. Three Italian films will play in competition.
As previously announced Damien Chazelle's La La Land will open the blue-ribbon event. Antoine Fuqua's Magnificent Seven will close the festival.
Out of Competition films include Mel Gibson's Hacksaw Ridge (Gibson's first film as director since Apocalypto ten years ago) while the festival will also host the first two episodes of Paolo Sorrentino's Sky-HBO-Canal+ TV seriesThe Young Pope, starring Jude Law.
The festival will also host new strand 'Cinema in the Garden', a series of free open air screenings.
The festival saw 2,901 films in total, 1,468 of which were features.
Conspicuous in its absence was mention of the number of world premieres at the festival. Festival director Alberto Barbera has previously expressed disapproval over world premiere hysteria so this was perhaps a conscious decision.
Barbera announced that this year's festival would be dedicated to the memories of the late filmmakers Abbas Kiarostami and Michael Cimino. The festival will screen Cimino's Year of the Dragon and an unreleased digital short film from the series 24 Frames, which Kiarostami was working on prior to his death. In tribute to the Iranian director Venice will also show This Is My Film: 76 Minutes and 15 Seconds with Kiarostami, a collage film made for the occasion by Seifollah Samadian, the director's former assistant.
Among anticipated 2016/2017 titles not announced today were The Founder, Silence, Billy Lynn's Long Halftime Walk, Sully, The Girl On A Train, Weightless, HHhH, Gold,War Machine and Free Fire.
Market and industry events
The festival's market strand, newly named The Venice Production Bridge (VPB), will take place from September 1 to 5.
The two-day Venice Gap-Financing Market event (September 2-3, 2016) will offer 40 selected European and international projects the opportunity to close their international financing.
The line-up includes 25 projects for feature-length fiction films and feature documentaries, 15 projects for VR and interactive, web Series and TV series.
The market's Final Cut strand will take place from September 3 to 5 and aims to provide concrete assistance in the completion of films from Africa and from Iraq, Jordan, Lebanon, Palestine and Syria.
The VPB is also launching a new initiative this year in the shape of the Book Adaptation Rights Market. The two-day event (September 2 and 3) will see publishers propose the adaptation rights of their new titles as well as their libraries (novels, series, graphic novels, essays…) to international producers in a dedicated area within the VPB.
On September 3 and 4, the VPB will host the European Film Forum organized with Creative Europe Media and the European Commission.
VENICE 2016
COMPETITION
La La Land

(USA) Damien ChazelleOpening film
The Bad Batch

(USA) Ana Lily Amirpour
Une Vie

(Fra-Bel) Stéphane Brizé
The Light Between Oceans

(USA-Aust-NZ) Derek Cianfrance
El ciudadano ilustre

(Arg-Spa) Mariano Cohn, Gastón Duprat
Spira mirabilis

(Ita-Swi) Massimo D'anolfi, Martina Parenti
Ang Babaeng Humayo

(The Woman Who Left) (Phi) Lav Diaz
La región salvaje

(Mexico) Amat Escalante
Nocturnal Animals

(USA) Tom Ford
Piuma

(Italy) Roan Johnson
Rai (Paradise)

(Rus-Ger) Andrei Konchalovsky
Brimstone

(Neth-Ger-Bel-Fra-UK-Swe) Martin Koolhoven
Na mliječnom putu

(On the Milky Road) (Ser-UK-USA) Emir Kusturica
Voyage of Time

(USA-Ger) Terrence Malick
El Cristo ciego

(Chl-Fra) Christopher Murray
Frantz

(Fra-Ger) François Ozon
Questi giorni

(Ita) Giuseppe Piccioni
Arrival

(USA) Denis Villeneuve
Les beaux jours d'Aranjuez (3D)

(Fra-Ger) Wim Wenders
Jackie

(USA-Chi) Pablo Larrain
OUT OF COMPETITION
The Young Pope (episodes 1+2)

(Ita-Fra-Spa-USA) Paolo SorrentinoSpecial event
Planetarium

(Fra-Bel) Rebecca ZlotowskiSpecial screening
Fiction
The Magnificent Seven

(USA) Antoine FuquaClosing film
The Bleeder

(USA-Can) Philippe Falardeau
Hacksaw Ridge

(USA-Aus) Mel Gibson
The Journey

(UK) Nick Hamm
À jamais

(Fra-Por) Benoît Jacquot
Gantz:O

(Jap) Kawamura Yasushi
Miljeong

(The Age of Shadows) (S Kor) KIM Jee woon
Monte

(Ita-USA-Fra) Amir Naderi
Tommaso

(Ita) Kim Rossi Stuart
Non-Fiction
Our War

(Ita-USA) Bruno Chiaravalloti, Claudio Jampaglia, Benedetta Argentieri
I Called Him Morgan

(Swe-USA) Kasper Collin
One More Time with Feeling (3D)

(UK) Andrew Dominik
Austerlitz

(Ger) Sergei Loznitsa
Assalto al cielo

(Ita) Francesco Munzi
Safari

(Aus-Den) Ulrich Seidl
American Anarchist

(USA) Charlie Siskel
ORIZZONTI
Tarde para la ira

(Spa) Raúl Arévalo
King Of The Belgians

(Bel-Neth-Bul) Peter Brosens, Jessica Woodworth
Through The Wall

(Laavor Et Hakin) (Isr) Rama Burshtein
Liberami

(Ita-Fra) Federica di Giacomo
Big Big World

(Koca Dünya) (Turk) Reha Erdem
Gukoroku

(Japan) Ishikawa Kei
Maudite Poutine

(Can) Karl Lemieux
São Jorge

(Por-Fra) Marco Martins
Dawson City: Frozen Time

(USA-Fra) Bill Morrison
Réparer les vivants

(Fra-Bel) Katell Quillévéré
White Sun

(Nep-USA-Qat-Neth) Deepak Rauniyar
Malaria

(Ira) Parviz Shahbazi
Kékszakállú

(Arg) Gastón Solnicki
Home

(Bel) Fien Troch
Die Einsiedler

(Ger-Aust) Ronny Trocker
Il più grande sogno

(Ita) Michele Vannucci
Boys in the Trees

(Aus) Nicholas Verso
Ku qian (Bitter Money)

(HK-Fra) Wang Bing
Dark Night

(USA) Tim Sutton
CINEMA NEL GIARDINO
Inseparables

(Arg) Marcos Carnevale
Franca: Chaos And Creation

(Ita-USA) Francesco Carrozzini
In Dubious Battle

(USA) James Franco
Geumul

(The Net) (S Kor) Kim Ki-duk
L'estate addosso

(Ita) Gabriele Muccino
The Secret Life of Pets (3D)

(USA) Chris Renaud, Yarrow Cheney
Robinù

(Ita) Michele Santoro
My Art

(USA) Laurie Simmons