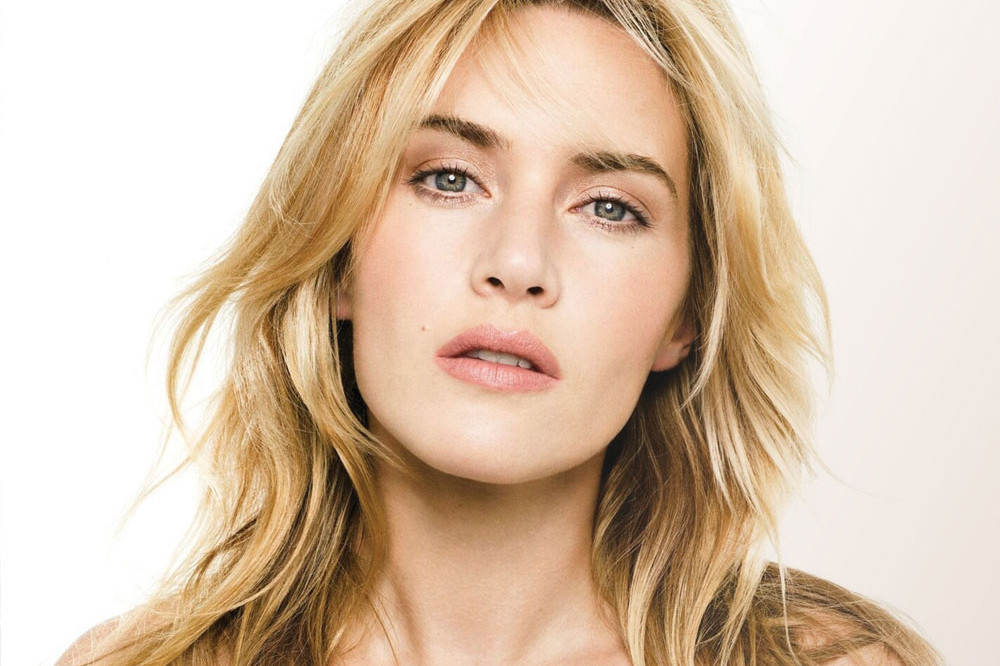 "TORONTO; WORLD PREMIERE FOR THE DRESSMAKER"
28th Jul, 2015
"TORONTO; WORLD PREMIERE FOR THE DRESSMAKER"
28th Jul, 2015
Screen Daily by Jeremy Kay
TIFF 40 to open with Jean-Marc Vallée's Demolition starring Jake Gyllenhaal.
SCROLL DOWN FOR GALAS, SPECIAL PRESENTATION LINE-UPS
The 40th anniversary edition of the Toronto International Film Festival (TIFF) will feature first looks for Jay Roach's blacklisted screenwriter biopic Trumbo starring Bryan Cranston as well as Stephen Frears' Lance Armstrong drama with Ben Foster.
Joining The Program on the roster of world premiere Gala screenings are Ridley Scott's sci-fi adventure The Martian, Deepa Mehta's gangster tale Beeba Boys and Kate Winslet Australian drama The Dressmaker.
Following much speculation, the festival will open with Jean-Marc Vallée's Demolition starring Jake Gyllenhaal and Naomi Watts.
Hyena Road, the anticipated Afghan War film, will also receive a world premiere. Director Paul Gross'Passchendaele opened Toronto in 2008.
Among others there are first public screenings for Julie Delpy's Lolo as well as two gay rights dramas in the form of Peter Sollett's Freeheld starring Julianne Moore and Ellen Page and Roland Emmerich's Stonewall.
Special Presentation world premieres alongside Trumboinclude Michael Moore documentary Where To Invade Next, Hany Abu-Assad's The Idol, Emma Watson and Daniel Bruhl in Florian Gallenberger's abduction thrillerColonia, Gael Garcia Bernal in Jonas Cuaron's border crossing drama Desierto and Maggie Smith in UK dramaThe Lady In The Van.
World premiere selections include Terence Davies' Sunset Song, Claude Lelouch's Un Plus Une and Jean-Paul Rappeneau's Belles Familles starring Mathieu Amalric, which had been regarded as a potential Croisette selection this year.
Tom Hooper's reunion with Oscar winner Eddie Redmayne on The Danish Girl screens in Special Presentations as a North American premiere, suggesting a Venice world premiere slot. Canadian auteur Atom Egoyan's Holocaust drama Remember could also be headed for the Lido given its North American premiere status.
Netflix title Beasts Of No Nation would appear to be Telluride-bound ahead of its Canadian premiere in TIFF and the October 16 worldwide digital and theatrical launch. A similar trajectory could be in store for three other Canadian premieres: Charlie Kaufman's Anomalisa, the Catholic Church abuse drama Spotlight and Brie Larson starrer Room
Last month the Toronto hierarchy toned down its policy on selections that premiere first in Telluride, announcing that all films will be eligible to screen in opening weekend but only world and North American premieres will get access to marquee venues the Roy Thomson Hall, Princess Of Wales and Visa Screening Room at the Elgin Theatre.
Black Mass, the Whitey Bulger biopic starring Johnny Depp, will arrive in Toronto following its world premiere in Venice.
Legend, which stars Tom Hardy in dual roles as the Kray Twins, gets an international premiere following its UK bow on September 9.
The full list appears below. Information is not final or complete and is subject to change.
WP = world premiere / IP = international premiere / NAP = North American premiere / CP = Canadian premiere
GALAS
Beeba Boys

(Canada), Deepa Mehta, WP
Eye In The Sky

(UK), Gavin Hood WP
Forsaken

(Canada), Jon Cassar, WP
Freeheld

(US), Peter Sollett, WP
Hyena Road

(Canada), Paul Gross, WP
Lolo

(France), Julie Delpy, NAP
Legend

(UK), Brian Helgeland, IP
The Man Who Knew Infinity

(UK), Matt Brown, WP
The Martian

(US), Ridley Scott, WP
The Program

(UK), Stephen Frears, WP
Remember

(Canada), Atom Egoyan, NAP
Septembers Of Shiraz

(US), Wayne Blair, WP
Stonewall

(US), Roland Emmerich, WP
The Dressmaker

(Aus), Jocelyn Moorhouse, WP
SPECIAL PRESENTATIONS
Anomalisa

(US), Charlie Kaufman, Duke Johnson, CP
Beasts of No Nation

(Ghana), Cary Fukunaga, CP
Black Mass

(US), Scott Cooper, CP
Brooklyn

(UK-Ireland-Canada), John Crowley, CP
Colonia

(Ger-Lux-Fra), Florian Gallenberger, WP
The Danish Girl

(UK-Sweden), Tom Hooper, NAP
The Daughter

(Australia), Simon Stone, NAP
Desierto

(Mexico), Jonás Cuarón, WP
Dheepan

(France), Jacques Audiard, NAP
Families (Belles Familles)

(France), Jean-Paul Rappeneau, WP
Guilty (Talvar)

(India), Meghna Gulzar, WP
I Smile Back

(US), Adam Salky, CP
The Idol

(Ya Tayr El Tayer)

(UK-Palestine), Hany Abu-Assad, WP
The Lady In The Van

(US), Nicolas Hytner, WP
Len And Company

(US), Tim Godsall, NAP
The Lobster

(Ire-UK-Gre-Fra-Neth), Yorgos Lanthimos, NAP
Louder Than Bombs

(Nor-Fra-Den), Joachim Trier, NAP
Maggie's Plan

(US), Rebecca Miller, WP
Mountains May Depart

(China-France-Japan), Jia Zhang-ke, NAP
Parched

(India-US), Leena Yadav, WP
Room

(Ireland-Canada), Lenny Abrahamson, CP
Sicario

(US), Denis Villeneuve, NAP
Son Of Saul

(Saul Fia) (Hungary), László Nemes, CP
Spotlight

(US), Tom McCarthy, CP
Sunset Song

(UK-Luxembourg), Terence Davies, WP
Trumbo

(US), Jay Roach, WP
Un Plus Une

(France), Claude Lelouch, WP
Victoria

(Germany), Sebastian Schipper, CP
Where To Invade Next

(US), Michael Moore, WP
Youth

(Ita-Fra-UK-Swi), Paolo Sorrentino, NAP