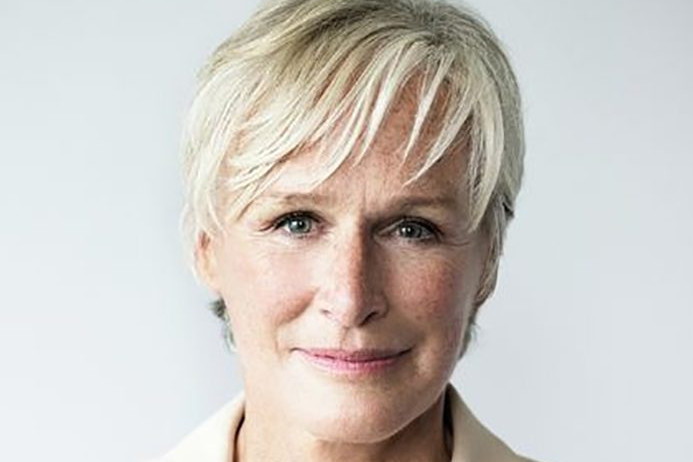 TORONTO FILM FESTIVAL: 'BREATHE', 'THE WIFE', 'SUBMERGENCE' AMONG 2017 LINE-UP
25th Jul, 2017
TORONTO FILM FESTIVAL: 'BREATHE', 'THE WIFE', 'SUBMERGENCE' AMONG 2017 LINE-UP
25th Jul, 2017
Screen Daily by Jeremy Kay
UPDATE: TIFF unveils Galas, Special Presentations selections.
Deniz Gamze Ergüven's Mustang follow-up Kings (above), David Gordon Green's Boston Marathon drama Strongerstarring Jake Gyllenhaal, Joe Wright's Darkest Hourstarring Gary Oldman as Winston Churchill, and Darren Aronofsky's mother! with Jenifer Lawrence and Javier Bardem are among the initial wave of Toronto International Film Festival (TIFF) picks announced on Tuesday.
Kings ia a world premiere, alongside many others (see below) including Hany Abu-Assad's plane crash survivor drama The Mountain Between Us with Kate Winslet and Idris Elba, Craig Gillespie's I, Tonya starring Margot Robbie, Wim Wender's romantic thriller Submergence with Alicia Wikander and James McAvoy, Mahamat-Saleh Haroun's immigration drama A Season In France, and two from The Weinstein Company: The Current War starring Benedict Cumberbatch, Michael Shannon, Tom Holland, and Nicholas Hoult, and Neil Burger's Intouchables remake starring Bryan Cranston, Kevin Hart, and Nicole Kidman.
Toronto promgrammers updated the premiere status of each film announced in Galas and Special Presentations on Tuesday morning. Darkest Hour is a Canadian premiere, suggesting Telluride and possibly Venice berths, while mother! is a North American premiere, which indicates a world premiere slot in Venice.
The world premiere of C'est La Vie! (France) by Olivier Nakache and Eric Toledano is the closing night gala screening. The Galas and Special Presentations selections include the Canadian premieres of two films that would appear to be Telluride-bound after possible Venice launches: Angelina Jolie's Cambodia-set First They Killed My Father, and Guillermo del Toro's Cold War era fantasy The Shape Of Water with Sally Hawkins.
Battle Of The Sexes – about the 1973 tennis match between Billie Jean King and Bobby Riggs – looks like it will receive its world premiere in Venice and gets a North American premiere in Toronto. The film stars Emma Stone and Steve Carell and is directed by Valerie Faris and Jonathan Dayton.
It screens in Special Presentations, as do Alexander Payne's Venice opener and social satire Downsizing with Matt Damon and Kristen Wiig, the world premiere of Richard Eyre's British drama The Children Act starring Fionn Whitehead from Dunkirk, and the North American premieres of Stephen Frears' Victoria And Abdul with Judie Dench and Ali Fazal, and George Clooney's Suburbicon – two more titles that appear to be headed for world premieres on the Lido.
The Galas strand includes world premieres for Andy Serkis' feature directorial debut Breathe starring Andrew Garfield, Saudi filmmaker Haifaa Al-Mansour's Wadjda follow-up Mary Shelley (pictured, below) starring the ubiquitous Elle Fanning, Douglas Booth and Maisie Williams, and Jessica Chastain period drama Woman Walks Ahead directed by Susanna White.
Luca Guadagnino's Call Me By Your Name and Robin Campillo's BPM are among previously screened films to make it on to the roster. And for the second time in two years a Chilean director will bring two films to TIFF after Pablo Larraīn presented Jackie and Neruda in 2016. This year it is the turn of Sebastián Lelio, who shows his Berlinale selection A Fantastic Woman as well as brand-new romance Disobedience, which is set in the Orthodox Jewish community and stars Rachel Weisz, Rachel McAdams and Alessandro Nivola.
"We promised everybody in February this would be a tighter line-up and this is the beginning of announcing our tighter line-up," Bailey said. "When we finish our announcements at the end of August it will be 20% smaller than last year's festival.
"It's been a tougher process – we'll be cutting about 60 films from what we would have had in previous years – but what this has resulted in is a very strong list of films that still has the range and diversity we're looking for. It was a challenge, I'm not going to lie, but I think it worked."
While it is too soon to see films that directly address politics in the wake of Donald Trump's inauguration as US president, Bailey had this to say: "What you will see at festivals are films that certainly can be read one way or another as allegories. There are films that are extreme and intense that might feel of this moment. Darren Aronofsky's mother! is unbelievable, and on the other hand Guillermo del Toro's film [The Shape Of Water] is much gentler but also could be read allegorically in many different ways."
The artistic director declined to over-play Toronto's significance as an awards season bellwether and stressed that his team's priority had been to select films they fell in love with. "What I like about the way awards season has evolved is it's impossible to tell exactly what's going to make it in the December to February awards run, but we do know there are films that are going to amaze audiences."
TIFF will announce its opening night gala in the next week. Further programming announcements will follow throughout August. The festival runs from September 7-17.
The listings below are not final and complete and are subject to change.
GALAS
Breathe (UK), Andy Serkis (WP)
The Catcher Was A Spy (USA), Ben Lewin (WP)
C'est La Vie (France), Olivier Nakache, Eric Toledano. Closing night film WP
Darkest Hour (UK), Joe Wright (CP)
Film Stars Don't Die In Liverpool (UK), Paul McGuigan CP)
Kings (France-Belgium), Deniz Gamze Ergüven (WP)
Long Time Running (Canada), Jennifer Baichwal, Nicholas de Pencier (WP)
Mary Shelley (Ireland-UK-Luxembourg-USA) Haifaa Al Mansour (WP)
The Mountain Between Us (USA), Hany Abu-Assad (WP)
Mudbound (USA), Dee Rees (IP)
Untitled Bryan Cranston/Kevin Hart Film (USA), Neil Burger (WP)
Stronger (USA), David Gordon Green (WP)
The Wife (UK-Sweden),
Björn Runge (WP)
Woman Walks Ahead (USA), Susanna White (WP)
SPECIAL PRESENTATIONS
Battle Of The Sexes (USA), Valerie Faris, Jonathan Dayton (IP)
BPM (Beats Per Minute, France), Robin Campillo (NAP)
The Brawler (India), Anurag Kashyap (WP)
The Breadwinner (Canada-Ireland-Luxembourg), Nora Twomey (WP)
Call Me By Your Name (Italy-France), Luca Guadagnino (CP)
Catch the Wind (France), Gaël Morel (IP)
The Children Act (UK), Richard Eyre (WP)
The Current War (US), Alfonso Gomez-Rejon (WP)
Disobedience (UK), Sebastián Lelio (WP)
Downsizing (USA), Alexander Payne (CP)
A Fantastic Woman (Chile), Sebastián Lelio (CP)
First They Killed My Father (Cambodia), Angelina Jolie (CP)
The Guardians (France), Xavier Beauvois (WP)
Hostiles (USA), Scott Cooper (IP)
The Hungry (India), Bornila Chatterjee (WP)
I, Tonya (USA), Craig Gillespie (WP)
Lady Bird (USA) Greta Gerwig (IP) Special Presentations Opening Film
mother! (USA), Darren Aronofsky (NAP)
Novitiate (USA), Maggie Betts (IP)
Omerta (India), Hansal Mehta (WP)
Plonger (France), Mélanie Laurent (WP)
The Price Of Success (USA), Teddy Lussi-Modeste (IP)
Professor Marston & The Wonder Women (USA), Angela Robinson (WP)
The Rider (USA), Chloé Zhao (CP)
A Season In France (France), Mahamat-Saleh Haroun (WP)
The Shape Of Water (USA), Guillermo del Toro (CP)
Sheikh Jackson (Egypt), Amr Salama (WP) Special Presentations Closing Films
The Square (Sweden), Ruben Östlund (NAP)
Submergence (France-Germany-Spain) Wim Wenders (WP)
Suburbicon (USA), George Clooney (NAP)
Thelma (Norway-Sweden-France-Denmark), Joachim Trier (IP)
Three Billboards Outside Ebbing, Missouri (USA), Martin McDonagh (NAP)
Victoria And Abdul (UK), Stephen Frears (NAP)