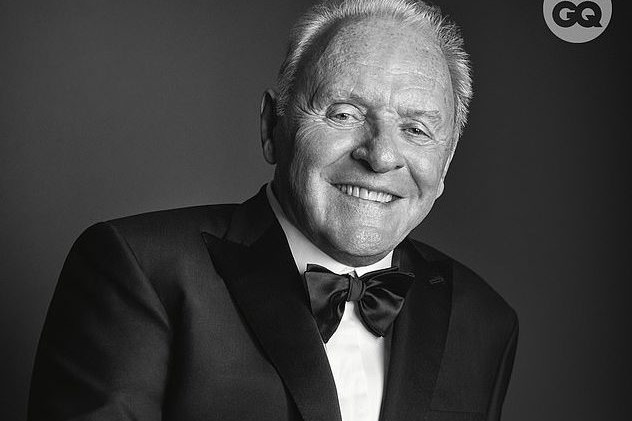 'TITANE', 'THE FATHER' AND 'QUO VADIS, AIDA?' LEAD EUROPEAN FILM AWARDS NOMINATIONS
9th Nov, 2021
'TITANE', 'THE FATHER' AND 'QUO VADIS, AIDA?' LEAD EUROPEAN FILM AWARDS NOMINATIONS
9th Nov, 2021
The European Film Academy (EFA) has unveiled the nominations for the 34th European Film Awards, with Titane, The Father and Quo Vadis, Aida? the frontrunners with four nominations each.
The winners will be voted for by the 4,100 academy members, and the presentation will take place during the awards ceremony on December 11 in Berlin.
Julia Ducournau's Titane made history by winning the Palme d'Or at the 2021 Cannes Film Festival, making Ducournau the first solo female director to win the prize. The genre-bending film, set against the backdrop of a town racked by a series of gruesome murders, is also France's entry for best international feature at the Oscars. It has been nominated at the European Film Awards in the film, actress, actor and director categories.
SCROLL DOWN FOR THE FULL NOMINATIONS LIST
Sundance 2020 premiere The Father, which unfolds around a man refusing assistance from his daughter as he ages, is directed by Florian Zeller and stars Olivia Colman, Anthony Hopkins and Mark Gatiss. It won two Oscars at the 2021 ceremony – best leading actor for Hopkins and best adapted screenplay for Christopher Hampton and Zeller. It has been nominated for best film, director, actor and screenwriter sections at the EFAs.
Quo Vadis, Aida?, which premiered at Venice in 2020, revisits Bosnia's Srebrenica massacre. Jasmila Žbanić directs and produces, with her husband Damir Ibrahimović also producing. The feature has been noted in the film, director, actress and screenwriter categories.
Netflix's The Hand Of God has a respectable three nominations – film, director and screenwriter. The Italian feature is a largely autobiographical offering from director Paolo Sorrentino about a boy's childhood in Naples in the 1980s, and is Italy's entry in the Oscars international feature category.
EUROPEAN FILM AWARDS 2021 – EUROPEAN FILM
Compartment No. 6 (Fin-Rus-Est)Dir. Juho Kuosmanen
Quo Vadis, Aida? (Bos & Her-Austria-Neth-Fr-Pol-Nor-Ger-Rom-Turkey)Dir. Jasmila Žbanić
The Father (UK-Fr)Dir. Florian Zeller
The Hand Of God (It)Dir. Paolo Sorrentino
Titane (Fr-Bel)Dir. Julia Ducournau
EUROPEAN COMEDY
Ninjababy (Nor)Dir. Yngvild Sve Flikke
The Morning After (Nor)Dir. Méliane Marcaggi
The People Upstairs (Sp)Dir. Cesc Gay
EUROPEAN DOCUMENTARY
Babi Yar. Context (Neth-Ukr)Dir. Sergei Loznitsa
Flee (Den-Fr-Swe-Nor)Dir. Jonas Poher Rasmussen
Mr Bachmann And His Class (Ger)Dir. Maria Speth
Taming The Garden (Switz-Ger-Geo)Dir. Salomé Jashi
The Most Beautiful Boy In The World (Swe)Dirs. Kristina Lindström and Kristian Petri
EUROPEAN ANIMATED FEATURE FILM
Even Mice Belong In Heaven (Czech-Fr-Pol-Slovakia)Dirs. Denisa Grimmová and Jan Bubeníček
Flee (Den-Fr-Swe-Nor)Dir. Jonas Poher Rasmussen
The Ape Star (Swe-Nor-Den)Dir. Linda Hambäck
Where Is Anne Frank (Bel-Lux-Isr-Neth-Fr)Dir. Ari Folman
Wolfwalkers (Ire-Lux)Dirs. Tomm Moore and Ross Stewart
EUROPEAN DIRECTOR
Julia Ducornau, TitaneRadu Jude, Bad Luck Banging Or Loony PornPaolo Sorrentino, The Hand Of GodJasmila Žbanić, Quo Vadis, Aida?Florian Zeller, The Father
EUROPEAN ACTRESS
Jasna Đuričić, Quo Vadis, Aida?Seidi Haarla, Compartment No. 6Carey Mulligan, Promising Young WomanRenate Reinsve, The Worst Person In The WorldAgathe Rousselle, Titane
EUROPEAN ACTOR
Yuriy Borisov, Compartment No. 6Anthony Hopkins, The FatherVincent Lindon, TitaneTahar Rahim, The MauritanianFranz Rogowski, Great Freedom
EUROPEAN SCREENWRITER
Radu Jude, Bad Luck Banging Or Loony PornPaolo Sorrentino, The Hand Of GodJoachim Trier and Eskil Vogt, The Worst Person In The WorldJasmila Žbanić, Quo Vadis, Aida?Florian Zeller and Christopher Hampton, The Father