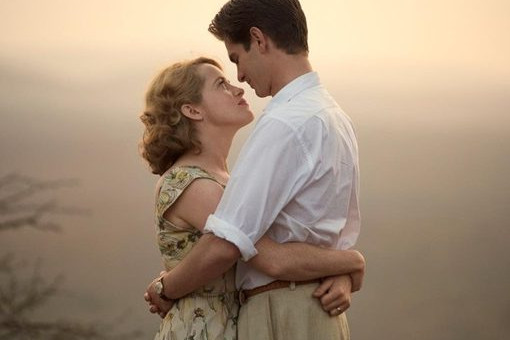 THE STORY BEHIND ANDREW GARFIELD AND CLAIRE FOY DISABILITY DRAMA 'BREATHE'
10th Sep, 2017
THE STORY BEHIND ANDREW GARFIELD AND CLAIRE FOY DISABILITY DRAMA 'BREATHE'
10th Sep, 2017
Screen Daily by Mark Salisbury
Hatfield House in Hertfordshire has stood in for Wayne Manor (Batman) and Lara Croft's ancestral pile (Tomb Raider), as well as being the childhood home of Elizabeth I.
Today, however, the grand Jacobean manor has been transformed into both a 1970s Oxford hospital car park and the interior of a German hotel for Breathe, the remarkable true story of Robin Cavendish (Andrew Garfield) and his wife Diana (Claire Foy) who together battled Robin's polio, raised their son Jonathan and helped bring about a pioneering change in the treatment and care of people with polio.
"It's a love story, a story of triumph over adversity, and a story of somebody who loses control of their life and then gets it back," says producer Jonathan Cavendish, who previously filmed part ofElizabeth: The Golden Age at Hatfield. But what makes Breathe unique is that it also happens to be the story of Cavendish's parents, and he, himself, is a character in it, played by a variety of actors from baby to 20 year old (Dean-Charles Chapman).
Written by William Nicholson (Shadowlands) and directed by Andy Serkis, Breathe is one of two new films emerging from Serkis and Cavendish's production company The Imaginarium, alongside horror-thriller The Ritual.
It also marks Serkis's feature directorial debut. The actor, renowned for his motion-capture performances as Gollum, King Kong and Caesar in the Planet Of The Apes franchise, has directed several shorts and shot second unit on Peter Jackson's The Hobbit films; he also directed The Imaginarium's delayed adaptation of The Jungle Book, entitled Jungle Book, prior to Breathe but the VFX-heavy film is still in post and not scheduled for release by Warner Bros until October 2018.
Cavendish had been developing the project with Nicholson for more than a decade when he and Serkis decided in spring 2016 to make Breathe after finding that Garfield and Foy had a window of availability that coincided with their own. Just before Cannes last year, they decided to roll the dice. "We rushed off to Cannes and it was all very bracing," recalls Cavendish. "It was a bit scary. And we're a company with resources. It would be very difficult for a small, independent company to have done that."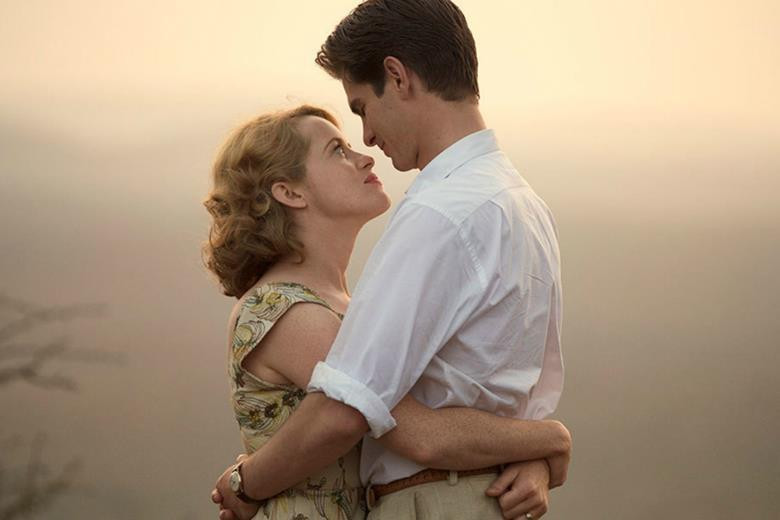 Seven weeks after the decision to move ahead, and having raised the $15m budget from BBC Films, BFI, Embankment Films and Silver Reel, they were in production. Bleecker Street and Participant Media picked up North American rights to Breathe, while STX International will release in the UK. It has its world premiere at Toronto International Film Festival before opening the BFI London Film Festival on October 4.
The shooting schedule comprised five weeks in the UK and two in South Africa, which doubled for Kenya's Great Rift Valley as well as Spain. Tom Hollander, Hugh Bonneville, Ed Speleers and Diana Rigg round out the cast.
Serkis played rock star Ian Dury, who was partially paralysed by childhood polio, in Sex & Drugs & Rock & Roll and has a sister who is a wheelchair user, and Breathe represented the opportunity to make a film that is "full of pathos and packs an emotional punch. The buzzword will be it's a disability movie, but it's celebrating life, and celebrating as much life as you can have, being only two minutes away from death."
LEARNING TO BREATHE
On set today, Garfield is found either in a wheelchair or bedbound, his performance requiring a total lack of physicality as well as a change in his voice and breathing that is striking to behold. "He learnt to breathe like my father, who had to relearn to talk after he got polio," explains Cavendish.
"He moves his face in the same way. A lot of it came from me describing how he did it. But it's often uncanny for me to watch." So how much is fact and how much fiction? "There's nothing that happens that didn't happen. To the extent there are lots of conversations that took place because I can remember them, or my mother mentioned them, or they've passed into family mythology."
While writing the script, Nicholson spent time with many of the people involved. "He met my mother at great length. And my godfather, Colin Campbell, who is a big part of the story," says Cavendish, whose father Robin passed away in 1994. "He met my surviving uncle — I have identical twin uncles, both of whom are being played by Tom Hollander. He became very immersed."
As did Garfield, Foy and Serkis. The latter, coincidentally, bought a country home in the same village as Cavendish's mother shortly after they founded The Imaginarium in 2011. "Andy lives 200 yards from my mother, and my mother lives at the bottom of the garden of the house where she lived all their married life," reveals Cavendish, whose own son is working on the production.
"She is very matter-of-fact," he says of his mother, who visited the set several times. "One of her great gifts is that she lives in the moment, she doesn't look back, she doesn't look forward. She's realising it's a bit odd to have a film made about you, but she's very unquestioning. She trusts us to do it right. She trusts Claire, she trusts Andrew, she trusts Andy. I presume she trusts me. She's been very helpful. She's quietly proud, I think, of the life she and my father had, and the achievements they managed."