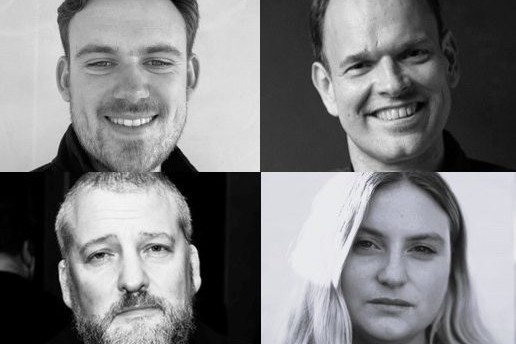 'THE FATHER' PRODUCER EMBANKMENT FILMS BOOSTS UNSCRIPTED DIVISION WITH QUARTET OF KEY HIRES
21st Mar, 2023
'THE FATHER' PRODUCER EMBANKMENT FILMS BOOSTS UNSCRIPTED DIVISION WITH QUARTET OF KEY HIRES
21st Mar, 2023
Variety by Naman Ramachandran
The U.K.'s Embankment Films has made four key hires to lead its unscripted division.
Nick Taussig and Malcolm Neaum both join as producer, unscripted; Sophie Harmer as head of production, unscripted; and Henry Farrington as head researcher.
BAFTA and Grierson nominated feature documentary producer Taussig ("McQueen," "Audrey," "Killing Escobar") teams with factual television series veteran Neaum ("I Shouldn't Be Alive," "Savile Row") to produce varied unscripted series formats.
Harmer and Taussig produced "Call Me Kate" and "Charlie Mackesy: The Boy, the Mole, the Fox, the Horse and Me," celebrating the work of this year's Oscar-winning director and writer.
Embankment's credits include the Oscar-winning "The Father," "The Son," "Emma" and "Purple Hearts."
Embankment founders Tim Haslam and Hugo Grumbar said: "Our mission is to enable audience-facing storytellers to produce surprising and emotive entertainment. The company now increases its offering to the market. Film producer Kevin Loader – 'The Death of Stalin,' 'The Personal History of David Copperfield,' Roger Michel's royal feature documentary 'Elizabeth – a portrait in part(s)' – recently joined us, and now three further exceptional producers join us to realize their own unscripted ambitions.'
Taussig added: "We are joining a dynamic and experienced team with a proven record for providing filmmakers a dependable and consistent premium infrastructure to greenlight production through to worldwide distribution."
Neaum said: "By producing within Embankment, we gain from a significant confluence of scripted and unscripted story-telling talent. It's exhilarating to trigger productions so effectively together and we believe commissioners, international platforms and theatrical distributors will value Embankment's expanded offering."
Embankment's next global release is "The Miracle Club," starring Maggie Smith, Laura Linney and Kathy Bates, that was recently acquired by Sony Picture Classics.