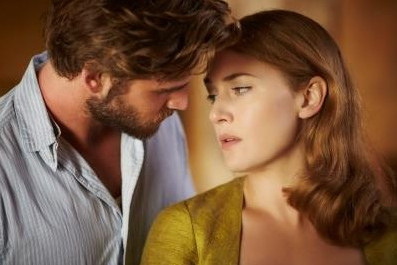 'THE DRESSMAKER' OPENS STRONGLY, PROMPTS CALLS FOR MORE FILMS ABOUT WOMEN
4th Nov, 2015
'THE DRESSMAKER' OPENS STRONGLY, PROMPTS CALLS FOR MORE FILMS ABOUT WOMEN
4th Nov, 2015
Screen Daily by Tom Grater
The Kate Winslet-starring film's $2.8m opening dethroned The Martian, which had remained top of the pile for four weeks.
The Dressmaker has opened with an impressive $2.8m across Australia and New Zealand ($2.6m at the former, $0.2 at the latter), prompting the film's team to call for more films to be made about women.
Jocelyn Moorhouse's film stars Kate Winslet as a woman who returns to her small, rural Australian hometown having spent two decades away studying haute couture in Paris.
It toppled Ridley Scott's The Martian, which had sat on top of the region's box office for four straight weeks.
Quoted in the Sydney Morning Herald, The Dressmaker's producer Sue Maslin said: "At the moment, less than 25 per cent of all Australian films are about women."
"I think that should be doubled immediately. There's an audience for it, there's an appetite for it. We should be catering to that audience."
The Dressmaker recently received 12 nominations at the Australian Academy of Cinema and Television Arts Awards, the most of any film.
Those nominations included: Best Film, Best Direction and Best Lead Actress.
The film premiered at this year's Toronto International Film Festival and is set for a wide release in November, including in the UK on Nov 20.
Embankment has sold The Dressmaker in more than 40 territories, including: UK (Entertainment), Canada (eOne), Germany & Switzerland (Ascot Elite), Italy (Eagle), Spain (Vertice), Scandinavia (Non-Stop), Eastern Europe (Mediapro), Bulgaria (A Plus), CIS (Cascade), Portugal (Lusomundo), Greece (Seven), Turkey (BirFilm), Israel (United King), Middle East (Front Row), South Africa (Ster Kinekor), Iceland (Myndform), Latin America (Imagem), Airlines (Cinesky), Singapore (Shaw), Thailand (Sahamongkol), Taiwan (CMC), Philippines (Silverline), and South Korea (Entermode).
Embankment's Hugo Grumbar said: "Australian films sometimes get tough treatment in their home market. The Dressmaker is a home run, a number one, bonafide hit. It shows that original female driven story-telling that thoroughly entertains and still gives audiences something to discuss and debate is alive and kicking."