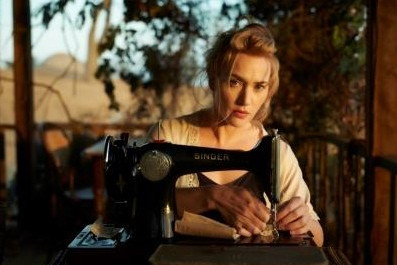 THE DRESSMAKER AND MAD MAX: FURY ROAD DOMINATE AACTAS, THE AUSSIE OSCARS
29th Oct, 2015
THE DRESSMAKER AND MAD MAX: FURY ROAD DOMINATE AACTAS, THE AUSSIE OSCARS
29th Oct, 2015
The Guardian by Nancy Groves
Jocelyn Moorhouse's period drama and George Miller's glorious return to the blockbuster franchise top award nominations
The Australian period revenge drama The Dressmaker and the blockbuster Mad Max: Fury Road have bagged the most nominations for the Australian Academy of Cinema and Television Arts awards, billed as the Aussie Oscars.
The Dressmaker, directed by Jocelyn Moorhouse, tops the nominations list at 12.Mad Max: Fury Road, George Miller's glorious return to the franchise, is shortlisted in 11 categories.
Rumours are already circulating that Miller's movie is revving up to make an appearance in the best film category at the 2016 Oscars. It has been already voted this year's best film by international critics in September.
Also in contention for best film at the Aactas are Holding the Man, Last Cab to Darwin and Paper Planes, with Neil Armfield and Jeremy Sims also joining Miller and Moorhouse in the best director category.
It has been seen as a strong 12 months for Australian film, with homegrown titles breaking the domestic box office record of $63.4m set in 2001, and The Dressmaker soon expected to take it past $70m.
As well as features, documentaries have enjoyed a good run in cinemas, withGayby Baby – the subject of intense media coverage when a Sydney school cancelled a screening in August – up against Only the Dead, Sherpa, That Sugar Film and Women He's Undressed for the Aaacta for feature-length documentary.
On the smaller screen, TV documentaries Only the Dead and Prison Songs have five nominations each and the muck-raking political documentary about the Labor party, The Killing Season, four.
Top of TV drama in the nominations are Peter Allen: Not the Boy Next Door, a ratings winning biopic about the award-winning songwriters, which has 10, and Deadline Gallipoli and The Secret River with eight apiece.
The Dressmaker review – a batty, fancy-frocked revenge story.Kate Winslet and Liam Hemsworth star in Jocelyn Moorhouse's anticipated return, pitched between an outback period piece and a Wile E Coyote cartoon.
In the acting awards, there are film acting nods for the Hollywood A-listers Kate Winslet and Hugo Weaving (The Dressmaker) and Charlize Theron (Mad Max), a double whammy of best TV actor and actress nominations for Wayne Blair and Deborah Mailman for Redfern Now: Promise Me, while Joel Jackson and Sarah Snook have bagged two acting nominations each.
Among those productions snubbed are Channel Nine Anzac drama Gallipoli (with only one nomination for best supporting actor) and, on the bigger screen, Joe Wright's widely-panned Pan, starring Hugh Jackman, which will have to beat Mad Max, Avengers: Age of Ultron and Ted 2 to win in its one category, visual effects.
The Aactas ceremony will be held in Sydney on 9 December.