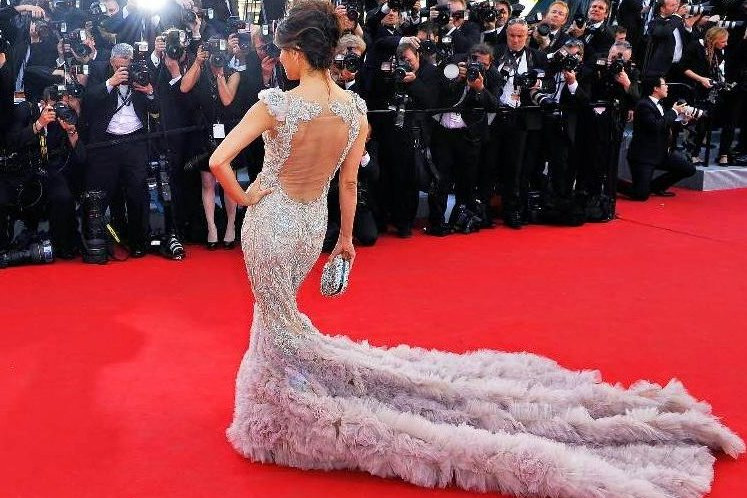 SUNDANCE 2019: PREMIERES INCLUDE HARVEY WEINSTEIN DOCU
30th Nov, 2018
SUNDANCE 2019: PREMIERES INCLUDE HARVEY WEINSTEIN DOCU
30th Nov, 2018
Deadline by Dominic Patten
Harvey Weinstein is returning to the Sundance Film Festival, at least on screen.
A looming and powerful presence at the Robert Redford founded huddle for decades, an Ursula MacFarlane directed documentary about the rise and fall of the now disgraced and much accused producer is one of the premieres at this year's SFF.
Implicated by more than 60 women of sexual assault or sexual harassment, a number of which took place at the Utah film gathering, Weinstein is facing a plethora of civil cases from Ashley Judd and more. Once commanding the back seats of the Eccles Theater with his entourage during Sundance, Weinstein now faces criminal charges that could see him spending the rest of his life behind bars if the Manhattan D.A. gets his way.
Along with Untouchable, Sundance 2019 will also feature first ever looks at the Mindy Kaling penned and starring Late Night, Chiwetel Ejiofor's directorial debut The Boy Who Harnessed The Wind, plus documentaries about American icons Toni Morrison and Miles Davis during its January 24 to February 3 schedule next year.
Additionally, the Park City, Salt Lake City and more premieres see the likes of Ejiofor, Connie Britton, Jake Gyllenhaal, Toni Collette, Adam Driver, Julianne Moore, Jim Parsons, Michelle Williams, Jon Hamm, Rose Byrne, Keira Knightley, Viola Davis, and Allison Janney back on screen at Sundance, along with a new docuon the rise and fall of Elizabeth Holmes by fest royalty director Alex Gibney
Among the 112 films being shown overall at Sundance early next year, the Ryan White helmed Ask Dr. Ruth aims to offer a new perspective on the famed sex therapist.
Deadline co-Editor-in-Chief, Film Mike Fleming Jr., myself and Anthony D'Alessandro will lead our Sundance coverage with asking all the right questions, breaking news on the deals, the films, the panels, and the word on the streets of Park City and beyond. We will also have our Deadline Studio up and running again as we talk to filmmakers about their projects and the festival.
After The Wedding / U.S.A. (Director and screenwriter: Bart Freundlich, Producers: Joel B. Michaels, Harry Finkel) — Seeking funds for her orphanage in India, Isabelle travels to New York to meet Theresa, a wealthy benefactor. An invitation to attend a wedding ignites a series of events in which the past collides with the present while mysteries unravel. Based on the Academy Award-nominated film by Susanne Bier. Cast: Julianne Moore, Michelle Williams, Billy Crudup, Abby Quinn. World Premiere. DAY ONE
Animals / United Kingdom, Ireland, Australia (Director: Sophie Hyde, Screenwriter: Emma Jane Unsworth, Producers: Sarah Brocklehurst, Rebecca Summerton, Cormac Fox, Sophie Hyde) — After a decade of partying, Laura and Tyler's friendship is strained by Laura's new love and her focus on her novel. A snapshot of a modern woman with competing desires, at once a celebration of female friendship and an examination of the choices we make when facing a crossroads. Cast: Holliday Grainger, Alia Shawkat. World Premiere
Blinded by the Light / United Kingdom (Director: Gurinder Chadha, Screenwriters: Sarfraz Manzoor, Gurinder Chadha, Paul Mayeda Berges, Producers: Gurinder Chadha, Jane Barclay, Jamal Daniel) — In 1987 during the austere days of Thatcher's Britain, a teenager learns to live life, understand his family and find his own voice through the music of Bruce Springsteen. Cast: Viveik Kalra, Hayley Atwell, Rob Brydon, Kulvinder Ghir, Nell Williams, Aaron Phagura. World Premiere
Extremely Wicked, Shockingly Evil and Vile / U.S.A. (Director: Joe Berlinger, Screenwriter: Michael Werwie, Producers: Michael Costigan, Nicolas Chartier, Ara Keshishian, Michael Simkin) — A chronicle of the crimes of Ted Bundy from the perspective of Liz, his longtime girlfriend, who refused to believe the truth about him for years. Cast: Zac Efron, Lily Collins, Haley Joel Osment, Kaya Scodelario, John Malkovich, Jim Parsons. World Premiere
I Am Mother / Australia (Director: Grant Sputore, Screenwriter: Michael Lloyd Green, Producers: Timothy White, Kelvin Munro) — In the wake of humanity's extinction, a teenage girl is raised by a robot designed to repopulate the earth. But their unique bond is threatened when an inexplicable stranger arrives with alarming news. Cast: Clara Rugaard, Rose Byrne, Hilary Swank. World Premiere
Late Night / U.S.A. (Director: Nisha Ganatra, Screenwriter: Mindy Kaling, Producers: Ben Browning, Howard Klein, Jillian Apfelbaum, Mindy Kaling) — Legendary late-night talk show host's world is turned upside down when she hires her only female staff writer. Originally intended to smooth over diversity concerns, her decision has unexpectedly hilarious consequences as the two women separated by culture and generation are united by their love of a biting punchline. Cast: Emma Thompson, Mindy Kaling, John Lithgow, Paul Walter Hauser, Reid Scott, Amy Ryan. World Premiere
Official Secrets / United States, United Kingdom (Director: Gavin Hood, Screenwriters: Sara Bernstein, Gregory Bernstein, Gavin Hood, Producers: Ged Doherty, Elizabeth Fowler, Melissa Shiyu Zuo) — The true story of British Intelligence whistleblower Katharine Gun, who prior to the 2003 Iraq invasion leaked a top-secret NSA memo exposing a joint US-UK illegal spying operation against members of the UN Security Council. The memo proposed blackmailing member states into voting for war. Cast: Keira Knightley, Matt Smith, Ralph Feinnes, Matthew Goode, Rhys Ifans. World Premiere
Photograph / India (Director and screenwriter: Ritesh Batra, Producers: Neil Kopp, Vincent Savino, Anish Savjani) — Two lives intersect in Mumbai and go along together. A struggling street photographer, pressured to marry by his grandmother, convinces a shy stranger to pose as his fiancée. The pair develops a connection that transforms them in ways that they could not expect. Cast: Nawazuddin Siddiqi, Sanya Malhotra. World Premiere
Sonja – The White Swan / Norway (Director: Anne Sewitsky, Screenwriters: Mette Marit Bølstad, Andreas Markusson, Producers: Cornelia Boysen, Synnøve Hørsdal) — The true story of one of the world's greatest athletes and the inventor of modern figure skating, who took Hollywood by storm in the 1930s, sacrificing everything to stay in the spotlight. Cast: Ine Marie Wilmann, Valene Kane, Eldar Skar, Anders Mordal, Pål Sverre Hagen, Aiden McArdle. International Premiere
The Mustang / U.S.A. (Director: Laure de Clermont-Tonnerre, Screenwriters: Laure de Clermont-Tonnerre, Mona Fastvold, Brock Norman Brock, Producer: Alain Goldman) — While participating in a rehabilitation program training wild mustangs, a convict at first struggles to connect with the horses and his fellow inmates, but learns to confront his violent past as he soothes an especially feisty horse. Cast: Matthias Schoenaerts, Connie Britton, Bruce Dern, Jason Mitchell, Gideon Adlon, Josh Stewart. World Premiere
The Boy Who Harnessed the Wind / United Kingdom (Director and screenwriter: Chiwetel Ejiofor, Producers: Andrea Calderwood, Gail Egan) — Against all the odds, a thirteen year old boy in Malawi invents an unconventional way to save his family and village from famine. Based on the true story of William Kamkwamba. Cast: Chiwetel Ejiofor, Maxwell Simba, Lily Banda, Noma Dumezweni, Aissa Maiga, Joseph Marcell. World Premiere
The Report / U.S.A. (Director and screenwriter: Scott Z. Burns, Producers: Steven Soderbergh, Jennifer Fox, Scott Z. Burns, Danny Gabai, Eddy Moretti ) — The story of Daniel Jones, lead investigator for the US Senate's sweeping study into the CIA's Detention and Interrogation Program, which was found to be brutal, immoral and ineffective. With the truth at stake, Jones battled tirelessly to make public what many in power sought to keep hidden. Cast: Adam Driver, Annette Bening, Jon Hamm, Ted Levine, Maura Tierney, Michael C. Hall. World Premiere
The Sunlit Night / Germany, Norway (Director: David Wnendt, Screenwriter: Rebecca Dinerstein, Producers: Michael Clark, Alex Turtletaub, Gabrielle Nadig, Fabian Gasmia, Ruben Thorkildsen, Jenny Slate) — Between New York City and the far north of Norway, an American painter and a Russian émigré find each other in the Arctic circle. Together under a sun that never sets, they discover a future and family that they didn't know they had. Cast: Jenny Slate, Zach Galifianakis, Alex Sharp, Gillian Anderson, Fridjov Sáheim, David Paymer. World Premiere
The Tomorrow Man / U.S.A. (Director and screenwriter: Noble Jones, Producers: Luke Rivett, Nicolaas Bertelsen, James Schamus, Tony Lipp) — Ed Hemsler spends his life preparing for a disaster that may never come. Ronnie Meisner spends her life shopping for things she may never use. In a small town somewhere in America, these two people will try to find love while trying not to get lost in each other's stuff. Cast: John Lithgow, Blythe Danner, Derek Cecil, Katie Aselton, Sophie Thatcher, Eve Harlow. World Premiere
Top End Wedding / Australia (Director: Wayne Blair, Screenwriters: Joshua Tyler, Miranda Tapsell, Producers: Rosemary Blight, Kylie du Fresne, Kate Croser) — Lauren and Ned are engaged, they are in love, and they have just ten days to find Lauren's mother who has gone AWOL somewhere in the remote far north of Australia, reunite her parents and pull off their dream wedding. Cast: Miranda Tapsell, Gwilym Lee, Kerry Fox, Huw Higginson, Ursula Yovich, Shari Sebbens. World Premiere
Troupe Zero / U.S.A. (Director: Bert & Bertie, Screenwriter: Lucy Alibar, Producers: Todd Black, Jason Blumenthal, Steve Tisch, Alex Siskin, Viola Davis) — In rural 1977 Georgia, a misfit girl dreams of life in outer space. When a national competition offers her a chance at her dream, to be recorded on NASA's Golden Record, she recruits a makeshift troupe of Birdie Scouts, forging friendships that last a lifetime and beyond. Cast: Viola Davis, McKenna Grace, Jim Gaffigan, Mike Epps, Charlie Shotwell, Allison Janney. World Premiere
Velvet Buzzsaw / U.S.A. (Director and screenwriter: Dan Gilroy, Producer: Jennifer Fox) — A thriller set in the contemporary art world scene of Los Angeles, where big money artists and mega-collectors pay a high price when art collides with commerce. Cast: Jake Gyllenhaal, Rene Russo, Toni Collette, Zawe Ashton, Billy Magnussen, Tom Sturridge, Natalia Dyer. World Premiere
DOCUMENTARY PREMIERES
Ask Dr. Ruth / U.S.A. (Director: Ryan White, Producers: Rafael Marmor, Ryan White, Jessica Hargrave, Christopher Leggett ) — A documentary portrait chronicling the incredible life of Dr. Ruth Westheimer, a Holocaust survivor who became America's most famous sex therapist. As her 90th birthday approaches, Dr. Ruth revisits her painful past and her career at the forefront of the sexual revolution. World Premiere
Halston / U.S.A. (Director and screenwriter: Frédéric Tcheng, Producers: Roland Ballester, Frédéric Tcheng, Stephanie Levy, Paul Dallas) — From Iowa to Studio 54, this investigation into the rags-to-riches story of America's first superstar designer uncovers the cautionary tale of an artist who sold his name to Wall Street. World Premiere
Love, Antosha / U.S.A. (Director: Garret Price, Producers: Adam Gibbs, Drake Doremus) — A portrait of the extraordinary life and career of actor Anton Yelchin. World Premiere
Marianne & Leonard: Words of Love / U.S.A. (Director: Nick Broomfield, Producers: Marc Hoeferlin, Shani Hinton, Kyle Gibbon) — A story of enduring love between Leonard Cohen and his Norwegian muse Marianne Ihlen. The film follows their relationship from the early days in Greece, a time of 'free love' and open marriage, to how their love evolved when Leonard became a successful musician. World Premiere
MERATA: How Mum Decolonised The Screen / New Zealand (Director and screenwriter: Heperi MIta, Producer: Chelsea Winstanley) — An intimate portrayal of pioneering filmmaker Merata Mita, told through the eyes of her children. Using hours of archive footage, some never before seen, her youngest child discovers the filmmaker he never knew and shares with the world the mother he lost. International Premiere
Miles Davis: Birth of the Cool / U.S.A., United Kingdom (Director: Stanley Nelson, Producers: Nicole London, Stanley Nelson) — A visionary, innovator, and originator who defied categorization and embodied the word cool: a foray into the life and career of musical and cultural icon Miles Davis. World Premiere
Raise Hell: The Life & Times of Molly Ivins / U.S.A. (Director: Janice Engel, Screenwriters: Janice Engel, Monique Zavistovski , Producers: James Egan, Janice Engel, Carlisle Vandervoort) — Molly Ivins was six feet of flame-haired Texas trouble, a prescient political journalist, best-selling author and Bill of Rights warrior. She took no prisoners, leaving both sides of the aisle laughing and craving more of her razor-sharp wit. It's time to Raise Hell like Molly! World Premiere
The Great Hack / U.S.A. (Directors: Karim Amer, Jehane Noujaim, Screenwriters: Karim Amer, Erin Barnett, Pedro Kos, Producers: Karim Amer, Geralyn Dreyfous, Judy Korin) — Data, arguably the world's most valuable asset, is being weaponized to wage cultural and political wars. The dark world of data exploitation is uncovered through the unpredictable personal journeys of players on different sides of the explosive Cambridge Analytica/Facebook data story. World Premiere
The Inventor: Out for Blood in Silicon Valley / U.S.A. (Director: Alex Gibney, Producers: Jessie Deeter, Erin Edeiken, Alex Gibney) — With a magical new invention that promised to revolutionize blood testing, Elizabeth Holmes became the world's youngest self-made billionaire, heralded as the next Steve Jobs. Then, overnight, her $10-billion-dollar company dissolved. The rise and fall of Theranos is a window into the psychology of fraud. World Premiere
Toni Morrison: The Pieces I Am / U.S.A. (Director: Timothy Greenfield-Sanders, Producers: Timothy Greenfield-Sanders, Johanna Giebelhaus, Chad Thompson, Tommy Walker) — This artful and intimate meditation on the legendary storyteller examines her life, her works and the powerful themes she has confronted throughout her literary career. Toni Morrison leads an assembly of her peers, critics and colleagues on an exploration of race, history, America and the human condition. World Premiere
Untouchable / U.S.A. (Director: Ursula Macfarlane, Producers: Simon Chinn, Jonathan Chinn, Poppy Dixon) — The inside story of the rise and fall of Harvey Weinstein reveals how, over decades, he acquires and protects his power even as scandal threatens to engulf him. Former colleagues and accusers detail the method and consequences of his alleged abuse, hoping for justice and to inspire change . World Premiere
Words from a Bear / U.S.A. (Director: Jeffrey Palmer, Producer: Jeffrey Palmer) — A visual journey into the mind and soul of Pulitzer Prize-winning author Navarro Scott Momaday, relating each written line to his unique Native American experience representing ancestry, place, and oral history. World Premiere
Subscribe to Deadline Breaking News Alerts and keep your inbox happy