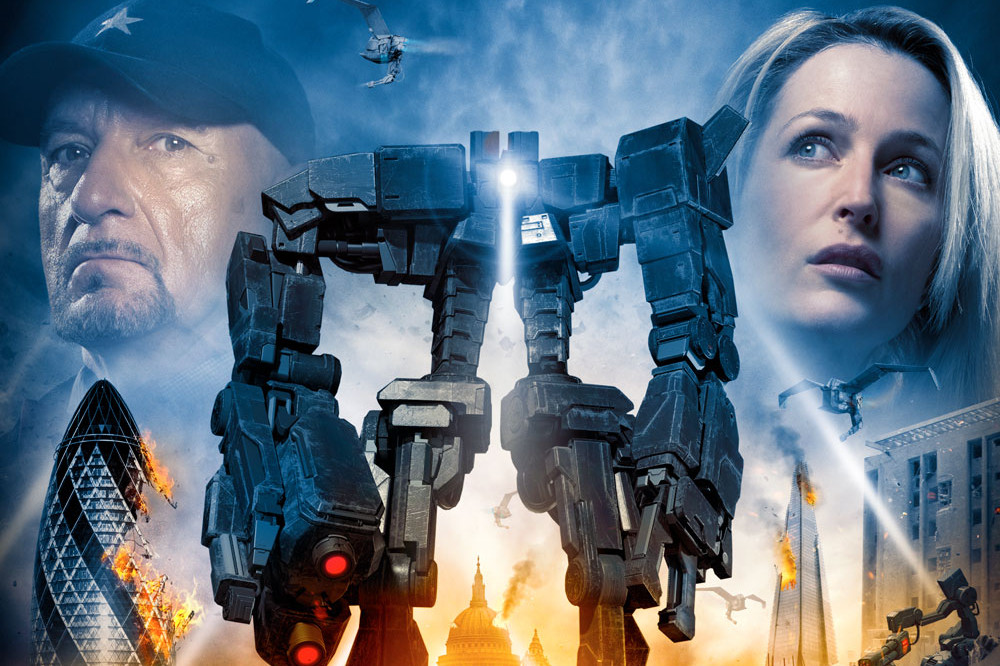 ROBOT OVERLORDS SPARKS NEW INVESTMENT
17th May, 2013
ROBOT OVERLORDS SPARKS NEW INVESTMENT
17th May, 2013
Screen Daily by Andreas Wiseman
EXCLUSIVE: UK sci-fi Our Robot Overlords nabs closing finance from Pinewood Pictures, new financier Umbra Telegraph.
Ambitious UK sci-fi Our Robot Overlords, which will star Sir Ben Kingsley, Gillian Anderson [pictured], Callan McAuliffe (The Great Gatsby) and Ella Hunt (Les Miserables), has corralled closing finance from a collection of established and new industry financiers.
Pinewood Group, Isle of Man Film, new outfit Umbra Telegraph Pictures, Northern Ireland Screen and British Film Company are to co-finance the second collaboration from Grabbers director Jon Wright and producer Piers Tempest about a group of UK school kids battling invading Robots.
Embankment handles sales and Nvizible will produce the VFX on the feature due to shoot in Northern Ireland and Isle of Man from June 3.
Justin Garak's Canadian-based equity outfit Umbra Telegraph has been working with Aqeel Zaman of 4KnowledgeStreams to finance a slate of commercial projects, including Robots and The Banker, which has Philip Noyce attached, and is in talks on a two-picture deal with Alex Gibney. The company is advised by Brillstein Entertainment Partners.
Pinewood Pictures', which has access to the £25m Isle of Man Film Media Development Fund, has to date invested in Dom Hemingway, Belle, The Christmas Candle andCamera Trap.
British Film Company, the outfit run by Steve Milne of post-facility Molinare, has to date backed doc McCullin,Zaytoun, God Help The Girl and Isabel Coixet's Panda Eyes and will fund upcoming Swallows and Amazons andSilent Storm. Ian Flooks' Wasted Talent Films credits include Confetti and Killing Bono.
Steve Christian of Pinewood told Screen: "We're delighted to be involved with Robots, we want to continue to encourage ambitious commercial UK films created by innovative and technically pioneering filmmakers."
Tim Haslam of Embankment added: "Robots will look like a big-budget studio film. Many doubted the feasibility – but great stories and good writing that are market driven from early concept always attract talent and financing."