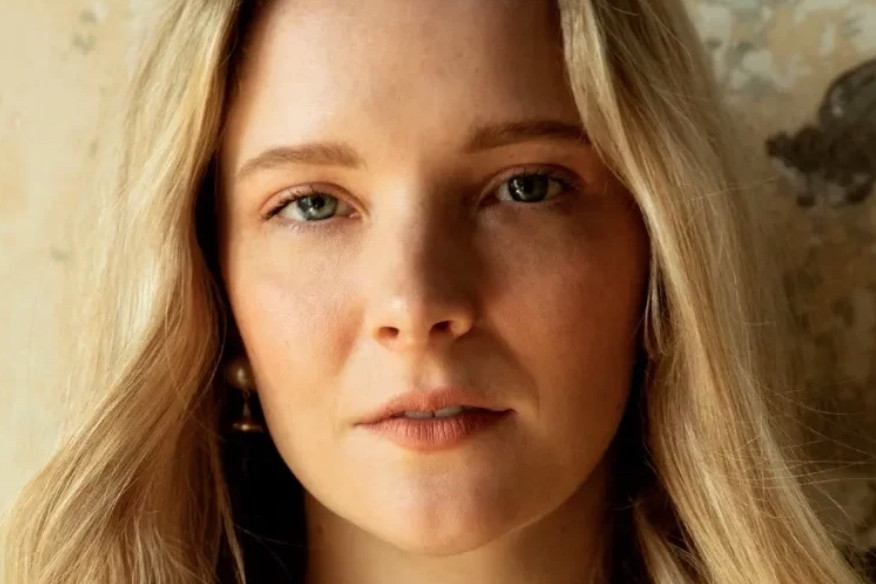 'RINGS OF POWER' STAR MORFYDD CLARK TO PLAY EVELYN GLENNIE, A PIONEERING DEAF MUSICIAN AND GRAMMY WINNER, IN EMBANKMENT BIOPIC (EXCLUSIVE)
8th Sep, 2023
'RINGS OF POWER' STAR MORFYDD CLARK TO PLAY EVELYN GLENNIE, A PIONEERING DEAF MUSICIAN AND GRAMMY WINNER, IN EMBANKMENT BIOPIC (EXCLUSIVE)
8th Sep, 2023
"Lord of the Rings: The Rings of Power" star Morfydd Clark is set to headline a biopic "Making Noise," about Evelyn Glennie, a deaf woman who became the world's premier solo percussionist.
Multi-Grammy winner Glennie, who hails from Scotland, experienced profound hearing loss as a child. But instead of giving up on her dream of making music, she instead went on to become a global star, performing with artists including Bjork, Underworld and Mark Knopfler. She has also released more than 40 albums and performed over 2,500 concerts worldwide.
Embankment is launching global pre-sales on the project at the Toronto Film Festival. Directed by "The Levelling" helmer Hope Dickson Leach, "Making Noise" is described as a "vibrant, exhilarating story of how the world fell in love with a woman who broke all the rules."
Clark, who has also appeared in "Saint Maud" (earning her a BAFTA Rising Star nom) and will soon star opposite Riz Ahmed in a modern adaptation of "Hamlet," said she was drawn to Glennie's story "because she doesn't fit into to her world but, instead of adapting herself to fit it, she figured out how to change the world to make space for her. No one but Evelyn could have changed music the way she did."
The film is already in pre-production, with disability consultant Justin Edgar, access coordinators Bridge 06 and Glennie herself onboard; pic is slated to start shooting in the spring. Glennie serves as both a musical consultant and a coach for Clark.
"I want audiences to see Evelyn as a musician and feel Evelyn's interpretation of the music," said Glennie. "That's me. That's my voice. I have never lost my respect for an audience, and always wanted my music to be recognized".
James Anthony Pearson ("Stan and Mae") wrote the screenplay while Nicky Bentham of Neon Film ("The Duke") and James Brown, whose credits include the Oscar-winning drama "Still Alice," are producing. The key crew includes Kate Reid, the cinematographer of Steven Knight's "Great Expectations."
Director Hope Dickson Leach said: "'Making Noise' will be as original and unique as the woman at its beating heart. A woman who changed music forever. An artist who refused to be ignored. The turmoil of creation and the ecstasy of the transcendent — that is the story I fell in love with when I was introduced to Evelyn's life. We are used to seeing the world of classical music as one of high culture, but we will resist that: Evelyn is a rock star of classical music whose fire continues to burn bright. Her story will command an audience's attention until the last euphoric note is struck".
Austrian production company FreibeuterFilm ("Hinterland") are co-producers while Embankment is repping worldwide sales, partnering with UTA for the U.S. market.
Clark is repped by Curtis Brown, UTA and Mosaic. Dickson Leach is repped by Casarotto Ramsay Associates and UTA. Pearson is represented by United Agents.