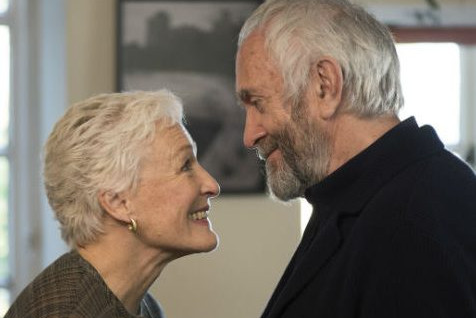 NO CAPE REQUIRED: YOUR GUIDE TO THE BEST ALTERNATIVE FILMS THIS SUMMER
21st Jun, 2018
NO CAPE REQUIRED: YOUR GUIDE TO THE BEST ALTERNATIVE FILMS THIS SUMMER
21st Jun, 2018
While the multiplex might be overrun with superheroes, dinosaurs and space cowboys, the season also offers up a set of films untouched by sequelitis
Hearts Beat LoudOn paper, Hearts Beat Loud might tick off a few too many twee Sundance-friendly boxes, but there's something disarmingly likable about what actually lies underneath. Parks and Recreation's Nick Offerman stars as the owner of a failing record store in Brooklyn whose resistance to change is driving his business into the ground. His daughter, played by Dope's Kiersey Clemons, is one summer away from med school and the impending move is already starting to sting. As a way of bringing them together before they're torn apart, he reinstates an old tradition: a jam session with the pair using their musical talents to create new music. It's a warm-hearted little film that mostly avoids preciousness thanks to a strong central pairing, a niftily assembled supporting cast (Toni Collette, Ted Danson, Blythe Danner, American Honey's Sasha Lane) and some great music.
US release: 8 June (UK release: 3 August)
HereditaryOscar buzz doesn't typically swirl around horror films but then not many of them star Toni Collette, who scored a nomination for her role as a struggling mother in 1999's The Sixth Sense. She's gaining buzz for another matriarchal role, this time in even darker territory as a woman dealing with the death of her mother and the effect it has on her fractured family. It's a film that's already invited comparison to The Exorcist with horrified Sundance audiences calling it one of the scariest for some time. It's a difficult, tonally severe, often audaciously shocking film about the unbearable weight of grief and the inescapability of familial sin that will divide audiences upon release.
US release: 8 June (UK release: 15 June)
Under the Silver LakeWith his ominous, stylish breakout It Follows, director David Robert Mitchell announced himself as a rare horror talent, squeezing scares from every scene of his high-concept nightmare. Rather than continue to show off his genre prowess, his follow-up takes him into an entirely different part of town, specifically Los Angeles, for a neo-noir comedy thriller. It stars Andrew Garfield as a drifter searching for a mysterious young woman, played by Riley Keough, and stumbling on a much larger conspiracy. The film has confounded, frustrated and intrigued critics at its Cannes premiere: some hated it (the Guardian's Peter Bradshaw gave it one star and called it "catastrophically boring") and some loved it (Time Out's Joshua Rothkopf gave it five stars and called it "hypnotic").
US release: 22 June (UK release: TBC)
Leave No TraceSince director Debra Granik broke out with 2010's soulful drama Winter's Bone, her output has been minimal (just 2014's little-seen documentary Stray Dog) so expectations were high for her narrative return at this year's Sundance. The result is another stark study of working-class America, this time centering on a father and daughter, played by Ben Foster and Thomasin McKenzie, who are surviving in the wilderness. But when authorities get involved, their fragile existence is in jeopardy. It's a delicate, naturalistic film that might not be as accessible as Winter's Bone but again proves that Granik is a measured and empathetic humanist.
US release: 29 June (UK release: 29 June)
Three Identical StrangersFalling into the increasingly populated subgenre of documentaries where truth is far stranger than fiction (see also: Tickled, The Imposter, Catfish), this plainly told yet fascinatingly plotted film tells the story of an unlikely reunion. A set of identical triplets were separated at birth and adopted by three different families. Years later, through a set of unusual circumstances, they meet and once the excitement and confusion settles, they search for the real reason for their separation. There are some staggering twists along the way and while an argument could be made for its suitability for a smaller screen, it's involving enough to cause plentiful discussion upon release.
US release: 29 June (UK release: TBC)
Sorry to Bother YouGiving the infinitely talented Lakeith Stanfield another starring vehicle (his second lead, after searing work in Crown Heights) and providing stoners with a new favorite movie, rapper Boots Riley's directorial debut is worthy of all kinds of attention. It's a feverish, funny, scary, angry, surreal satire about a black man finding out that his "white voice" can unlock a whole new world of opportunity. Despite a plot overflowing with disparate elements (the film lurches between slapstick and body horror), it remains confidently balanced announcing Riley as a fiercely original film-maker and cementing Stanfield as a bona fide star.
US release: 6 July (UK release: TBC)
WhitneyWhile it might seem too soon for another Whitney Houston documentary after Nick Broomfield's compelling if slightly lacking 2017 attempt, Touching the Void director Kevin Macdonald has secured an authorized take on the star's rise and fall. He's gained access to her family and friends, giving the film a more comprehensive feel, and uncovered some further tragic details from her life. It premiered at Cannes to mostly positive reviews, and while some are still seeking a doc that focuses more on Houston's musical prowess rather than her troubling backstory, Whitney is set to be one of the summer's most talked-about films.
US release: 6 July (UK release: 6 July)
Eighth GradeArriving soon after Lady Bird, this middle school-set drama promises to deliver an equally awkward and idiosyncratic look at a period in life usually served with a heavy coating of gloss. It was one of the best-reviewed titles at this year's Sundance festival, marking the directorial debut of comedian Bo Burnham and following the misadventures of a girl preparing herself for the transition to high school. A superlative-packed trailer might play up the film's lighter moments but reviews suggest it's not just a cringe-filled comedy. Vanity Fair's Richard Lawson called is "simultaneously harrowing and sweet" while the AV Club's AA Dowd praised its combination of "crushing realism and humane affection".
US release: 13 July (UK release: TBC but screening at Sundance London on 2 June)
The Miseducation of Cameron PostOne of 2014's most underrated films, Appropriate Behavior served as an almighty showcase for writer, director and star Desiree Akhavan. It was a marvel of wit, sadness and insight, telling the story of a woman dealing with a difficult break-up. Her follow-up is an adaptation of Emily M Danforth's 2012 novel about a young girl shipped off to a conversion center to "cure" her homosexuality. It was warmly received at Sundance, picking up the festival's highest honor, the grand jury prize, and gifts Chloë Grace Moretz with arguably her first fully-formed adult performance.
US release: 3 August (UK release: 31 August)
The WifeDespite a rather muted premiere at last year's Toronto film festival, there's been steady background noise accompanying literary drama The Wife. The cause of such buzz is a question that we won't see answered until next year: can this film finally win Glenn Close her Oscar? The six-time nominee remains one of the Academy's most cruelly overlooked talents and with many calling this one of her best performances, her luck could finally be changing. In the film she plays the wife of a celebrated author, played by an equally impressive Jonathan Pryce, who has spent the majority of her life living in his shadow but as cracks start to appear in their marriage, her position experiences a dramatic shift. It's a dazzling showcase for Close and a compelling drama in its own right.
US release: 3 August (UK release: 28 September)
BlacKkKlansmanIt's been a rocky few years for Spike Lee, with a number of his projects failing to land, from his doomed Oldboy remake to his uneven yet often startlingly effective Chi-raq to the dismally received vampire flick Da Sweet Blood of Jesus. But after he transformed his 1986 calling card She's Gotta Have It into a well-received Netflix series last year, he's returning to the big screen with a renewed sense of vigour at a time when America needs him most. In fact-based 70s drama BlacKkKlansman, John David Washington stars as a black detective going undercover, with the help of a white cop, played by Adam Driver, to infiltrate the local chapter of the Klan. It picked up the grand prix award at Cannes after a 10-minute standing ovation, with reviews suggesting it might be Lee's biggest hit for years.
US release: 10 August (UK release: 24 August)
Juliet, NakedHoping to repeat the summer sleepover success of 2017's The Big Sick, this romantic comedy, also produced by Judd Apatow, has a nifty conceit. Based on the Nick Hornby novel, it tells of a love triangle between Annie (Rose Byrne), her boyfriend Duncan (Chris O'Dowd) and Tucker (Ethan Hawke), the guy who happens to be both Annie's new lover and Duncan's favorite musician. Can the unofficial Bridesmaids reunion of Apatow, Byrne and O'Dowd lead to similarly crowd-pleasing mirth?
US release: 17 August (UK release: 2 November)