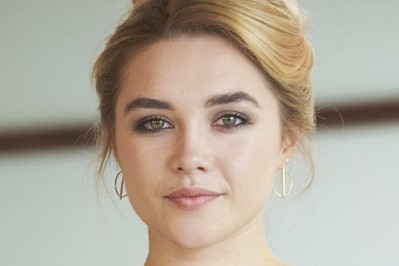 NETFLIX KICKS OFF OCTOBER WITH A HORROR FILM STARRING FLORENCE PUGH
1st Oct, 2018
NETFLIX KICKS OFF OCTOBER WITH A HORROR FILM STARRING FLORENCE PUGH
1st Oct, 2018
Netflix has released the trailer for "Malevolent," one of many horror offerings debuting on the streaming service during this most spooky of months. It has the benefit of starring Florence Pugh, who endeared herself to many with her role in "Lady Macbeth" and also stars in Netflix's upcoming "Outlaw King," as well as being directed by a dude with the implausibly cool name of Olaf de Fleur. Watch the trailer below…unless you're scared.
Abandon all hope ye who read the synopsis: "Brother and sister team Angela (Florence Pugh) and Jackson (Ben Lloyd-Hughes) are nothing more than scam artists. Preying on the grief stricken and the vulnerable, they convince the bereaved that Angela has the ability to contact the dead. It's a simple con, until Mrs. Green (Celia Imrie) summons the pair to her home — the orphanage that was once stage to a string of murders of young girls — and Angela grows less and less certain of what's actually real. The fake paranormal investigators suffer the ultimate reality check when they are confronted by the true horrors and terrifying past that lie hidden within the haunted orphanage."
Ben Katai and Eva Konstantopoulos co-wrote the film, which also stars Ben Lloyd-Hughes. If the trailer has you super stoked, good news: "Malevolent" premieres on Netflix this Friday, October 5.