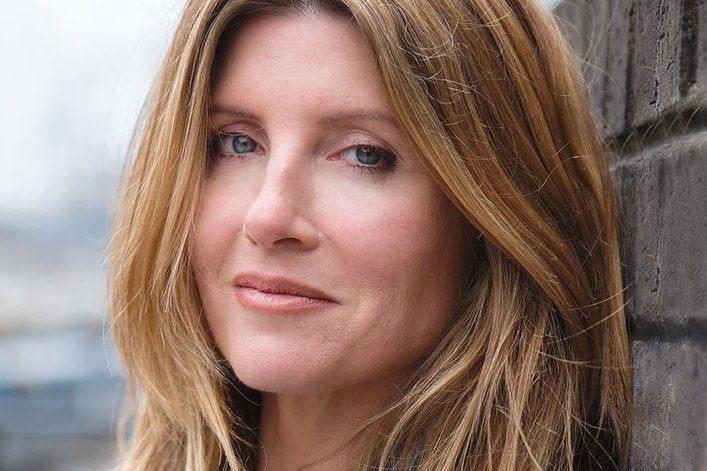 'MILITARY WIVES': TORONTO REVIEW
11th Sep, 2019
'MILITARY WIVES': TORONTO REVIEW
11th Sep, 2019
Screen Daily by Allan Hunter
Dir: Peter Cattaneo. UK. 2019. 112 mins
It may have taken 20 years, but director Peter Cattaneo has finally found a worthy companion piece to his BAFTA-winning The Full Monty. Military Wives follows another group of mismatched individuals who discover community and purpose in working together towards a daunting public performance. It may be singing rather than stripping but the personal stakes and heightened emotions along the way are just as touching.
The personality clashes, class conflict, tragic setbacks and triumphs against the odds strike all the familiar notes in Military Wives. You are well aware of the shameless manipulation and can second-guess exactly where it is going and yet resistance is futile. It tugs at the heartstrings with such determination and sincerity that there may not be a dry eye in the cinema. A skilled ensemble led by Kristin Scott Thomas and Sharon Horgan are the icing on the cake for a film that has the crowd-pleasing potential of a Calendar Girls, especially in the UK market where the high profile charity Military Wives Choirs has enjoyed chart-topping success. Lionsgate handles a UK release currently set for March 2020 and Bleecker Street recently acquired the US rights.
On a military base in England, troops are setting off a mission to Afghanistan, leaving behind anxious wives and partners dreading a phone call or a knock on the door. Colonel's wife Kate (Scott Thomas) has recently lost a son. She believes it is her duty to put on a brave face, boost morale and keep everyone occupied, especially herself. Lisa (Horgan) has been appointed chair of the Social Committee and just wants to give the women a chance to get drunk and blow off steam.
The two women clash over everything from potential activities to who is really in charge. Kate is a natural leader and can't help but interfere. There is eventual agreement to start a choir. Commitment wavers, rehearsals are chaotic, talent is hard to discern but slowly, gradually the very diverse women start to feel a sense of solidarity and achievement. Their greatest challenge is an invitation to the Royal Albert Hall to perform in the annual Festival Of Remembrance.
Unashamedly sentimental, Military Wives does find moments of grit along the way. The feelgood factor is rooted in reality. A soldier dies, home truths are faced and you come to believe in the power of communal singing to help heal a broken heart. There is the sense of a price being paid. Faced by one anti-war protester, a choir member retorts: " We don't have the privilege of being against the war – we are married to it."
Heartwarming emotions are balanced by some sharply acidic comic scenes mostly based around the oil and water skirmishes between uptight, upper crust Scott Thomas and a laidback, exasperated Horgan who are both on top form. The slow melt of their hostility and eventual bonding is one of the highlights of a film that also boasts some great choir members from Gaby French as the bashful singing sensation Jess to Laura Checkley as mouthy football fan Maz.
The finger-snapping, toe-tapping music is the final element in an easy to love populist delight.