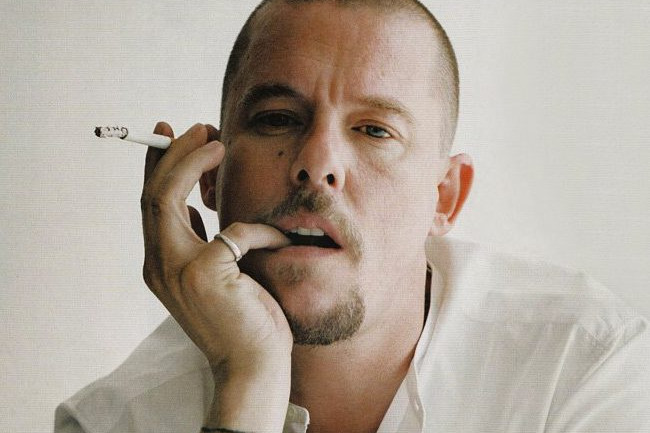 'MCQUEEN': TRIBECA REVIEW
23rd Apr, 2018
'MCQUEEN': TRIBECA REVIEW
23rd Apr, 2018
Groundbreaking fashion designer Alexander McQueen is profiled in this thrilling documentary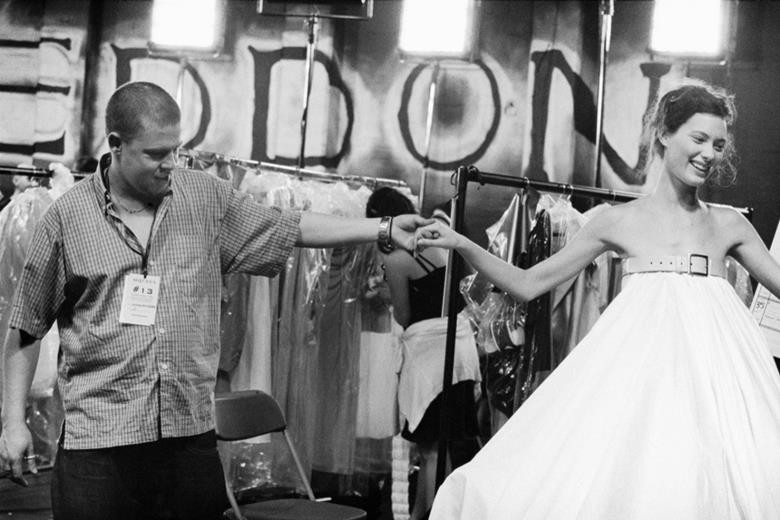 MCQUEEN
Dirs: Ian Bonhôte, Peter Ettedgui. UK. 2018. 111mins
His friends called him Lee; his mentor, Isabella Blow persuaded him to use Alexander as it sounded more sophisticated. But it was the name McQueen, borrowed for the title of this documentary, which came to have an iconic resonance, both in the world of fashion and in contemporary culture as a whole. This appropriately flamboyant film explores McQueen's humble beginnings, his inspirations, his tight knit band of collaborators, his creative process and the violent brilliance of his work. Like McQueen's designs, it is thrilling, troubling and tinged with tragedy.
Through candid interviews with friends and colleagues a portrait of a troubled genius emerges
The ecstatic reception to Savage Beauty, the retrospective exhibition of McQueen's designs which set records at both the Metropolitan Museum of Art and the V&A, suggests a fascination with the British designer which has only increased in the years since his death in 2010. As such, it's likely that the audience for this film will not be limited to the fashion world alone. McQueen, after all, was not just a designer. He was an avant garde artist and a pop cultural phenomenon, whose shows incorporated theatre and technology, sex, death and madness. While the film might not quite match the blockbuster status of Savage Beauty, it seems likely to be one of the more successful fashion-themed releases of recent years.
The film takes its chapter structure from a quip McQueen makes in a scrappy home video. In between camping up his Cockney so that Haute Couture comes out sounding like "Oat Cootuer", he grins into the camera and jokes about "The McQueen Tapes". Directors Ian Bonhôte and Peter Ettedgui take this idea and run with it. Each 'Tape' or chapter is named after a key collection, starting with McQueen's explosive degree show, Jack the Ripper Stalks His Victims.
Chubby, working class and obsessed with the music of Sinead O'Connor, the young Lee McQueen was not an obvious fit for a career in fashion. But armed with little more than cocksure charm and a habit of doodling frocks when he should have been studying at school, the teenaged McQueen talked himself into an apprenticeship at a Savile Row tailors. From this, he learned the craftsmanship for which he was famous, but it was a course at Central Saint Martins, funded by his Aunt Renee's savings, which launched him into the eye of the fashion world.
His inspirations were diverse. The east London upbringing emerged, twisted and reconfigured, in nods to Bedlam and the Ripper. His Scottish ancestry was referenced in the controversial Highland Rape collection and Widows Of Culloden, which saw a life size hologram of Kate Moss suspended above the runway.
The film attempts to mirror the grand guignol theatricality of McQueen's shows with, amongst other things, a skull motif – archive footage is superimposed onto a skull, gold leaf flakes from the bones of an animal. Glimpses of nightmarish incidental imagery pay homage to the macabre appeal of McQueen's gothic inclinations.
What's harder to capture is his humour. McQueen was happy enough to mug for the camera with friends, but was less relaxed in filmed interviews. The man in much of the archive footage has a chippy, cautious quality, rather than the playful naughtiness celebrated by those close to him.
Through candid interviews with friends and colleagues, including sometime design assistant Sebastian Pons, family members and Detmar Blow, the widower of Isabella, a portrait of a troubled genius emerges. And a tide of sadness rises as the film progresses and McQueen loses two of the most important women in his life, Blow and then his mother. The death of an exhausted and grieving McQueen by his own hand asks uncomfortable questions of a voracious, fickle fashion industry which surely could have done more to protect its maverick son.