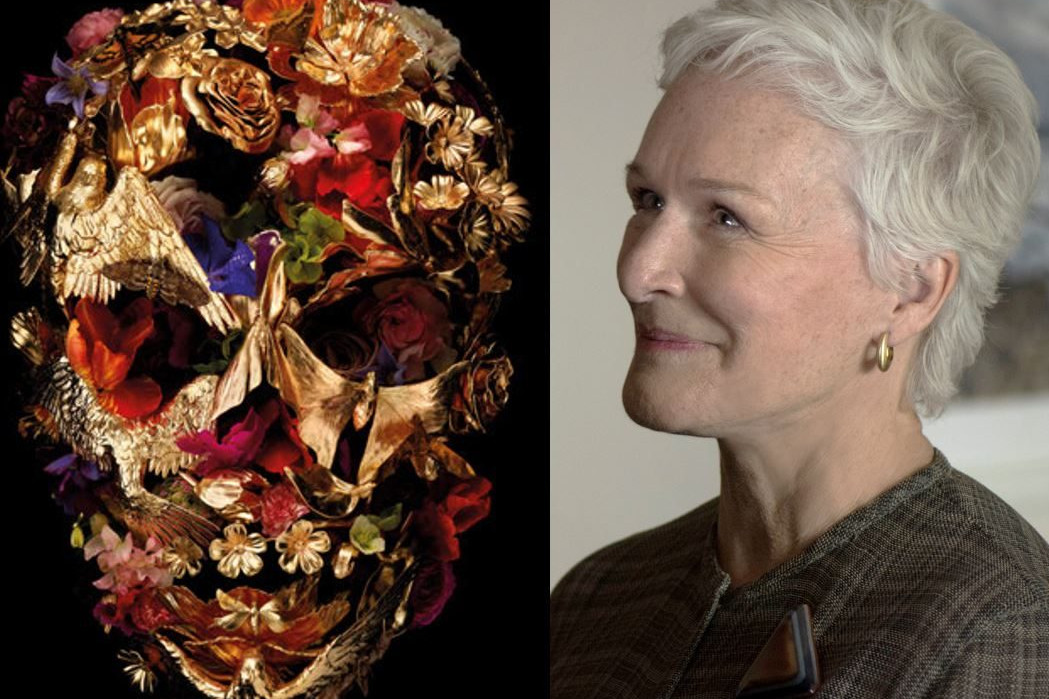 MCQUEEN AND GLENN CLOSE BAFTA NOMINATED
9th Jan, 2019
MCQUEEN AND GLENN CLOSE BAFTA NOMINATED
9th Jan, 2019
Screen Daily by Orlando Parfitt
The nominations for the 2019 British Academy Film Awards were revealed today (Jan 9) at London's Princess Anne Theatre.
The Favourite leads the way with 12 nominations. Bohemian Rhapsody, First Man, Roma and A Star Is Born follow on nine. Vice has six, BlacKkKlansman has five, with Cold War and Green Book on four each.
The Bafta ceremony will take place on Feb 10 at London's Royal Albert Hall and will be broadcast on BBC One. Joanna Lumley will once again host the event.
The full list of nominations is below:
BEST FILMBLACKkKLANSMAN Jason Blum, Spike Lee, Raymond Mansfield, Sean McKittrick, Jordan PeeleTHE FAVOURITE Ceci Dempsey, Ed Guiney, Yorgos Lanthimos, Lee MagidayGREEN BOOK Jim Burke, Brian Currie, Peter Farrelly, Nick Vallelonga, Charles B. WesslerROMA Alfonso Cuarón, Gabriela RodríguezA STAR IS BORN Bradley Cooper, Bill Gerber, Lynette Howell Taylor
OUTSTANDING BRITISH FILMBEAST Michael Pearce, Kristian Brodie, Lauren Dark, Ivana MacKinnonBOHEMIAN RHAPSODY Bryan Singer, Graham King, Anthony McCartenTHE FAVOURITE Yorgos Lanthimos, Ceci Dempsey, Ed Guiney, Lee Magiday, Deborah Davis, Tony McNamaraMcQUEEN Ian Bonhôte, Peter Ettedgui, Andee Ryder, Nick TaussigSTAN & OLLIE Jon S. Baird, Faye Ward, Jeff PopeYOU WERE NEVER REALLY HERE Lynne Ramsay, Rosa Attab, Pascal Caucheteux, James Wilson
OUTSTANDING DEBUT BY A BRITISH WRITER, DIRECTOR OR PRODUCERAPOSTASY Daniel Kokotajlo (Writer/Director)BEAST Michael Pearce (Writer/Director), Lauren Dark (Producer)A CAMBODIAN SPRING Chris Kelly (Writer/Director/Producer)PILI Leanne Welham (Writer/Director), Sophie Harman (Producer)RAY & LIZ Richard Billingham (Writer/Director), Jacqui Davies (Producer)
FILM NOT IN THE ENGLISH LANGUAGECAPERNAUM Nadine Labaki, Khaled MouzanarCOLD WAR Paweł Pawlikowski, Tanya Seghatchian, Ewa PuszczyńskaDOGMAN Matteo Garrone, Jean Labadie, Jeremy Thomas, Paolo Del BroccoROMA Alfonso Cuarón, Gabriela RodríguezSHOPLIFTERS Hirokazu Kore-eda, Kaoru Matsuzaki
DOCUMENTARYFREE SOLO Elizabeth Chai Vasarhelyi, Jimmy ChinMcQUEEN Ian Bonhôte, Peter EttedguiRBG Julie Cohen, Betsy WestTHEY SHALL NOT GROW OLD Peter JacksonTHREE IDENTICAL STRANGERS Tim Wardle, Grace Hughes-Hallett, Becky Read
ANIMATED FILMINCREDIBLES 2 Brad Bird, John WalkerISLE OF DOGS Wes Anderson, Jeremy DawsonSPIDER-MAN: INTO THE SPIDER-VERSE Bob Persichetti, Peter Ramsey, Rodney Rothman, Phil Lord
DIRECTORBLACKkKLANSMAN Spike LeeCOLD WAR Paweł PawlikowskiTHE FAVOURITE Yorgos LanthimosROMA Alfonso CuarónA STAR IS BORN Bradley Cooper
ORIGINAL SCREENPLAYCOLD WAR Janusz Głowacki, Paweł PawlikowskiTHE FAVOURITE Deborah Davis, Tony McNamaraGREEN BOOK Brian Currie, Peter Farrelly, Nick VallelongaROMA Alfonso CuarónVICE Adam McKay
ADAPTED SCREENPLAYBLACKkKLANSMAN Spike Lee, David Rabinowitz, Charlie Wachtel, Kevin WillmottCAN YOU EVER FORGIVE ME? Nicole Holofcener, Jeff WhittyFIRST MAN Josh SingerIF BEALE STREET COULD TALK Barry JenkinsA STAR IS BORN Bradley Cooper, Will Fetters, Eric Roth
LEADING ACTRESSGLENN CLOSE The WifeLADY GAGA A Star Is BornMELISSA McCARTHY Can You Ever Forgive Me?OLIVIA COLMAN The FavouriteVIOLA DAVIS Widows
LEADING ACTORBRADLEY COOPER A Star Is BornCHRISTIAN BALE ViceRAMI MALEK Bohemian RhapsodySTEVE COOGAN Stan & OllieVIGGO MORTENSEN Green Book
SUPPORTING ACTRESSAMY ADAMS ViceCLAIRE FOY First ManEMMA STONE The FavouriteMARGOT ROBBIE Mary Queen of ScotsRACHEL WEISZ The Favourite
SUPPORTING ACTORADAM DRIVER BlacKkKlansmanMAHERSHALA ALI Green BookRICHARD E. GRANT Can You Ever Forgive Me?SAM ROCKWELL ViceTIMOTHÉE CHALAMET Beautiful Boy
ORIGINAL MUSICBLACKkKLANSMAN Terence BlanchardIF BEALE STREET COULD TALK Nicholas BritellISLE OF DOGS Alexandre DesplatMARY POPPINS RETURNS Marc ShaimanA STAR IS BORN Bradley Cooper, Lady Gaga, Lukas Nelson
CINEMATOGRAPHYBOHEMIAN RHAPSODY Newton Thomas SigelCOLD WAR Łukasz ŻalTHE FAVOURITE Robbie RyanFIRST MAN Linus SandgrenROMA Alfonso Cuarón
EDITINGBOHEMIAN RHAPSODY John OttmanTHE FAVOURITE Yorgos MavropsaridisFIRST MAN Tom CrossROMA Alfonso Cuarón, Adam GoughVICE Hank Corwin
PRODUCTION DESIGNFANTASTIC BEASTS: THE CRIMES OF GRINDELWALD Stuart Craig, Anna PinnockTHE FAVOURITE Fiona Crombie, Alice FeltonFIRST MAN Nathan Crowley, Kathy LucasMARY POPPINS RETURNS John Myhre, Gordon SimROMA Eugenio Caballero, Bárbara Enríquez
COSTUME DESIGNTHE BALLAD OF BUSTER SCRUGGS Mary ZophresBOHEMIAN RHAPSODY Julian DayTHE FAVOURITE Sandy PowellMARY POPPINS RETURNS Sandy PowellMARY QUEEN OF SCOTS Alexandra Byrne
MAKE UP & HAIRBOHEMIAN RHAPSODY Mark Coulier, Jan SewellTHE FAVOURITE Nadia StaceyMARY QUEEN OF SCOTS Jenny ShircoreSTAN & OLLIE Mark Coulier, Jeremy WoodheadVICE Nominees TBC
SOUNDBOHEMIAN RHAPSODY John Casali, Tim Cavagin, Nina Hartstone, Paul Massey, John WarhurstFIRST MAN Mary H. Ellis, Mildred Iatrou Morgan, Ai-Ling Lee, Frank A. Montaño, Jon TaylorMISSION: IMPOSSIBLE – FALLOUT Gilbert Lake, James H. Mather, Christopher Munro, Mike Prestwood SmithA QUIET PLACE Erik Aadahl, Michael Barosky, Brandon Procter, Ethan Van der RynA STAR IS BORN Steve Morrow, Alan Robert Murray, Jason Ruder, Tom Ozanich, Dean Zupancic
SPECIAL VISUAL EFFECTSAVENGERS: INFINITY WAR Dan DeLeeuw, Russell Earl, Kelly Port, Dan SudickBLACK PANTHER Geoffrey Baumann, Jesse James Chisholm, Craig Hammack, Dan SudickFANTASTIC BEASTS: THE CRIMES OF GRINDELWALD Tim Burke, Andy Kind, Christian Manz, David WatkinsFIRST MAN Ian Hunter, Paul Lambert, Tristan Myles, J.D. SchwalmREADY PLAYER ONE Matthew E. Butler, Grady Cofer, Roger Guyett, David Shirk
BRITISH SHORT ANIMATIONI'M OK Elizabeth Hobbs, Abigail Addison, Jelena PopovićMARFA Gary McLeod, Myles McLeodROUGHHOUSE Jonathan Hodgson, Richard Van Den Boom
BRITISH SHORT FILM73 COWS Alex LockwoodBACHELOR, 38 Angela ClarkeTHE BLUE DOOR Ben Clark, Megan Pugh, Paul TaylorTHE FIELD Sandhya Suri, Balthazar de GanayWALE Barnaby Blackburn, Sophie Alexander, Catherine Slater, Edward Speleers
EE RISING STAR AWARD (voted for by the public)BARRY KEOGHANCYNTHIA ERIVOJESSIE BUCKLEYLAKEITH STANFIELDLETITIA WRIGHT