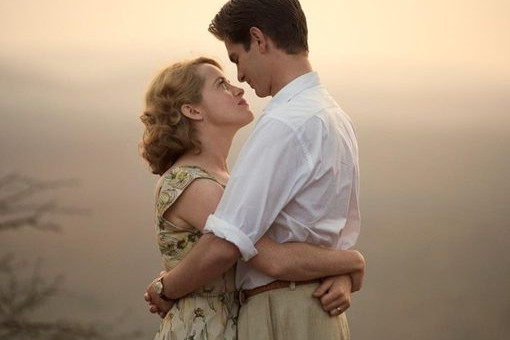 LONDON FILM FESTIVAL TO OPEN WITH ANDREW GARFIELD, CLAIRE FOY LOVE STORY 'BREATHE'
29th Jun, 2017
LONDON FILM FESTIVAL TO OPEN WITH ANDREW GARFIELD, CLAIRE FOY LOVE STORY 'BREATHE'
29th Jun, 2017
Screen Daily by Tom Grater
Andy Serkis's directorial debut is one of STXinternational's first UK releases.
The 61st BFI London Film Festival (LFF) will open with Andy Serkis's feature directorial debut Breathe on October 4.
Starring Andrew Garfield and Claire Foy, the film tells the story of an adventurous young man who is struck by Polio in his late 20s. Paralysed and only able to breathe with the help of a machine, he defies his doctors, who give him months to live, by travelling the world.
Supporting cast include Hugh Bonneville, Tom Hollander, Stephen Mangan and Diana Rigg. Jonathan Cavendish produced for The Imaginarium Studios, with financing from Silver Reel, BBC Films and the BFI. Embankment handle sales.
The film is receiving its European premiere at LFF.
Clare Stewart, director of the festival, commented: "We are proud to be opening the 61st BFI London Film Festival with a film that is a beacon for remarkable British talent: the directorial debut of Andy Serkis, compelling performances from a stellar cast led by Andrew Garfield and Claire Foy, and a story of universal resonance that is also deeply personal for producer Jonathan Cavendish."
Director Andy Serkis added: "On behalf of the cast and crew of Breathe, we are absolutely thrilled and deeply honoured to be the Opening Gala performance in this year's incredibly richly diverse and world-class BFI London Film Festival. Breathe is a deeply personal story to all of us at The Imaginarium and to have the European premiere of my directorial debut in London, my hometown, is beyond my wildest dreams."
Breathe will be one of the first UK releases from STXinternational, whose international division is headed by former Film4 boss David Kosse.
Kosse, President of STXinternational, commented: "Breathe is a powerful and important film with a phenomenal array of British talent behind it and we are delighted that the BFI London Film festival have offered it the prestigious Opening Gala slot. We could not be more proud than to kick off our UK distribution operations in this way."
The film will have its UK release on October 27.
The 2017 BFI London Film Festival runs October 4-15, the full programme will be announced on August 31.