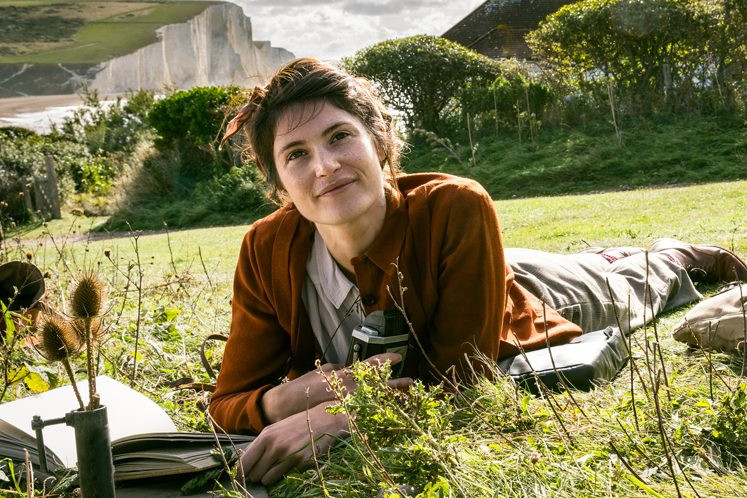 LIONSGATE TAKES U.K. RIGHTS TO GEMMA ARTERTON'S 'SUMMERLAND'
31st Oct, 2018
LIONSGATE TAKES U.K. RIGHTS TO GEMMA ARTERTON'S 'SUMMERLAND'
31st Oct, 2018
Variety by Leo Barraclough
Embankment Films has sold British rights to Lionsgate U.K. for romantic drama "Summerland," starring Gemma Arterton and Gugu Mbatha-Raw. Variety has been given the exclusive first-look image for the film, which has just wrapped production.
The pic is the feature debut of British playwright Jessica Swale, who won an Olivier Award for her play "Nell Gwynn," in which Arterton and Mbatha-Raw both starred. Swale won BAFTA's JJ Screenwriting Bursary for "Summerland" in 2012.
The film centers on fiercely independent writer Alice (Arterton) who "secludes herself in her clifftop study, debunking myths using science to disprove the existence of magic," according to a statement.
When a spirited young man, Frank, an evacuee from the London Blitz, is placed in her care, "his innocence and curiosity awaken Alice's buried emotions… perhaps magic really does exist."
The cast includes Penelope Wilton ("The Best Exotic Marigold Hotel") and Tom Courtenay ("45 Years"), as well as rising young actors Lucas Bond ("Slumber") and Dixie Egerickx ("The Secret Garden").
The film is produced by Guy Heeley and Adrian Sturges, with Arterton serving as an executive producer alongside Natascha Wharton for the BFI, which helped finance the pic alongside Quickfire Films.
Embankment is handling international sales and co-representing the U.S. with the Gersh Agency.
Zygi Kamasa, CEO of Lionsgate U.K., said: "At Lionsgate we're constantly looking for projects that nurture both established and rising British talent – and 'Summerland' has both of those elements. Jessica is clearly a filmmaker on the rise."