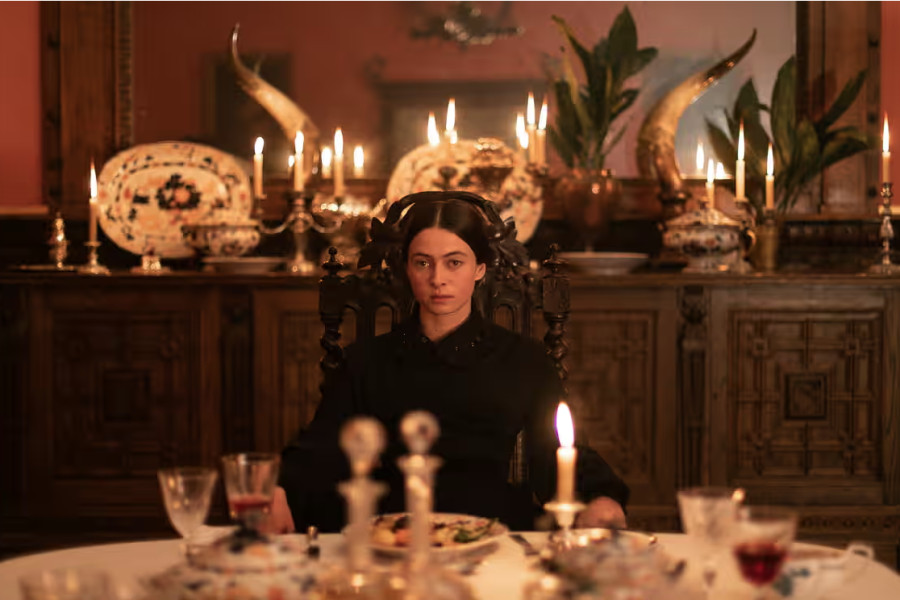 THE GUARDIAN- Lies We Tell review – high stakes and heiresses in tightly laced gothic tale
11th Oct, 2023
THE GUARDIAN- Lies We Tell review – high stakes and heiresses in tightly laced gothic tale
11th Oct, 2023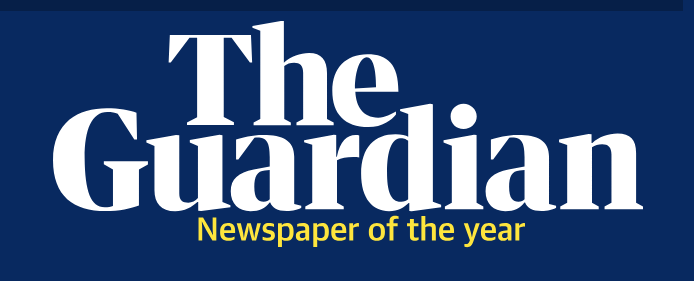 Lies We Tell review – high stakes and heiresses in tightly laced gothic tale
An orphaned Irish teenager spars with her scheming uncle in this insightful reworking of Sheridan Le Fanu's novel
Leslie Felperin Wed 11 Oct 2023 09.00 BST1
Here is a tightly laced, elegantly cut gothic period drama that easily slips through the cracks as the barrage of upmarket cinema vying for awards begins. The 19th-century source material, Sheridan Le Fanu's novel Uncle Silas, isn't super well-known outside university literature departments, and the lead actors aren't especially famous names either – although gravelly-voiced David Wilmot, here playing the heavy, has built a career making indelible impressions with supporting roles on film (The Wonder, Ordinary Love, Calm With Horses) and TV (Station Eleven). Likewise, if you caught limited TV series Ridley Road then the talents of Agnes O'Casey will already be a known quantity. But in a way, the freshness of face and/or versatility of both O'Casey and Wilmot, along with the rest of the cast, are what makes this feel like a discovery. It's definitely something new and different as it insightfully reworks some classic feminist literary notions, filtered through a very 21st-century approach to period material with its unsettling score, jittery editing and nods to horror tropes.
At a girthy mansion called Knowl, at one point described as "a barracks of a place" somewhere in the Irish countryside, teenager Maud Ruthyn (O'Casey) has just inherited everything after the death of her father. However, she's still a minor and, more unfortunately for her, a woman and therefore not fit to make decisions for herself; Maud therefore becomes the ward of her uncle Silas (Wilmot) until she comes of age. Keen to honour her father's wishes and the terms of her inheritance, Maud welcomes Silas to her home even though she barely knows him and that he was once accused of murdering a man to whom he owed money – but got off thanks to lack of evidence. Exuding the slithery bonhomie of a cobra meeting a mongoose for the first time, Silas makes himself at home, bringing along his feckless son Edward (Chris Walley) and flibbertigibbet daughter Emily (Holly Sturton), along with Emily's governess Madame (Grainne Keenan). Before long, Silas's sinister intentions become clear, which include bullying Maud into marrying her cousin Edward and bribing the servants to turn against her. When brutalising her by proxy doesn't work, the conspirators threaten to have her committed to an asylum for hysterical women, equipped with what sounds like a 19th-century waterboarding kit.
But Maud has a mongoose's survival instinct, and the haughty blue-eyed gaze of an aristocratic matron who won't be screwed around so easily. The script by Elisabeth Gooch appropriates the fruity diction of the times just enough to add credibility without getting bogged down in circumlocution, and O'Casey's delivery is sharp as a steak knife. It's a delight to watch her verbally spar with Wilmot's Silas, coyly jabbing at each other according to the rules of civility but growing more acrimonious as the stakes get higher. Director Lisa Mulcahy (Wasteland, The Legend of Longwood) clears the paths and lets them rip with confident, clear-sighted direction.
Lies We Tell is released on 13 October in Irish and Northern Irish cinemas.