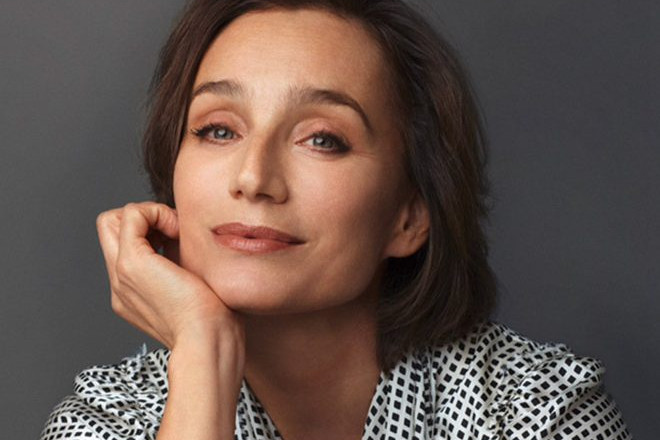 KRISTIN SCOTT THOMAS, SHARON HORGAN TO STAR IN PETER CATTANEO'S 'MILITARY WIVES'
5th Sep, 2018
KRISTIN SCOTT THOMAS, SHARON HORGAN TO STAR IN PETER CATTANEO'S 'MILITARY WIVES'
5th Sep, 2018
Screen Daily by Tom Grater
Kristin Scott Thomas and Sharon Horgan have signed to star in Peter Cattaneo's Military Wives for London and Los Angeles-based outfit 42.
Embankment Films arranged financing for the film and is launching worldwide sales in Toronto. CAA co-represents US rights. Lionsgate has acquired the film for the UK.
Written by rising UK stars Rosanne Flynn and Rachel Tunnard, Military Wives is inspired by BBC documentary series The Choir: Military Wives from production outfit Twenty Twenty. The film will celebrate a band of misfit women who form a choir on a military base. Bonds of friendship begin to flourish between them, and the music transforms their lives, helping each of them to overcome their fears for loved ones in combat.
The film is produced by 42's Ben Pugh and Rory Aitken with Tempo Productions' Piers Tempest. Ingenious Media is fully financing.
The real-life Military Wives choir gave a sell-out performance at the Royal Albert Hall in front of the Queen on Remembrance Day in 2011. Since then, Military Wives choirs have sprung up around the world.
"This is the kind of film I love to do; it will make people laugh, and make people cry, touching on the subject of families who are often forgotten," said Scott Thomas.
"I tried to talk them out of giving me this part because I can't really sing. But they just said 'Pierce Brosnan' and so here I am," added Horgan.
"We were inspired by this story which showcases the transformative power of music in bringing people together and creating long-lasting, meaningful friendships and support networks," said 42's Aitken on the origins of the project.
"The story is so utterly feel-good," added Embankment's Tim Haslam.