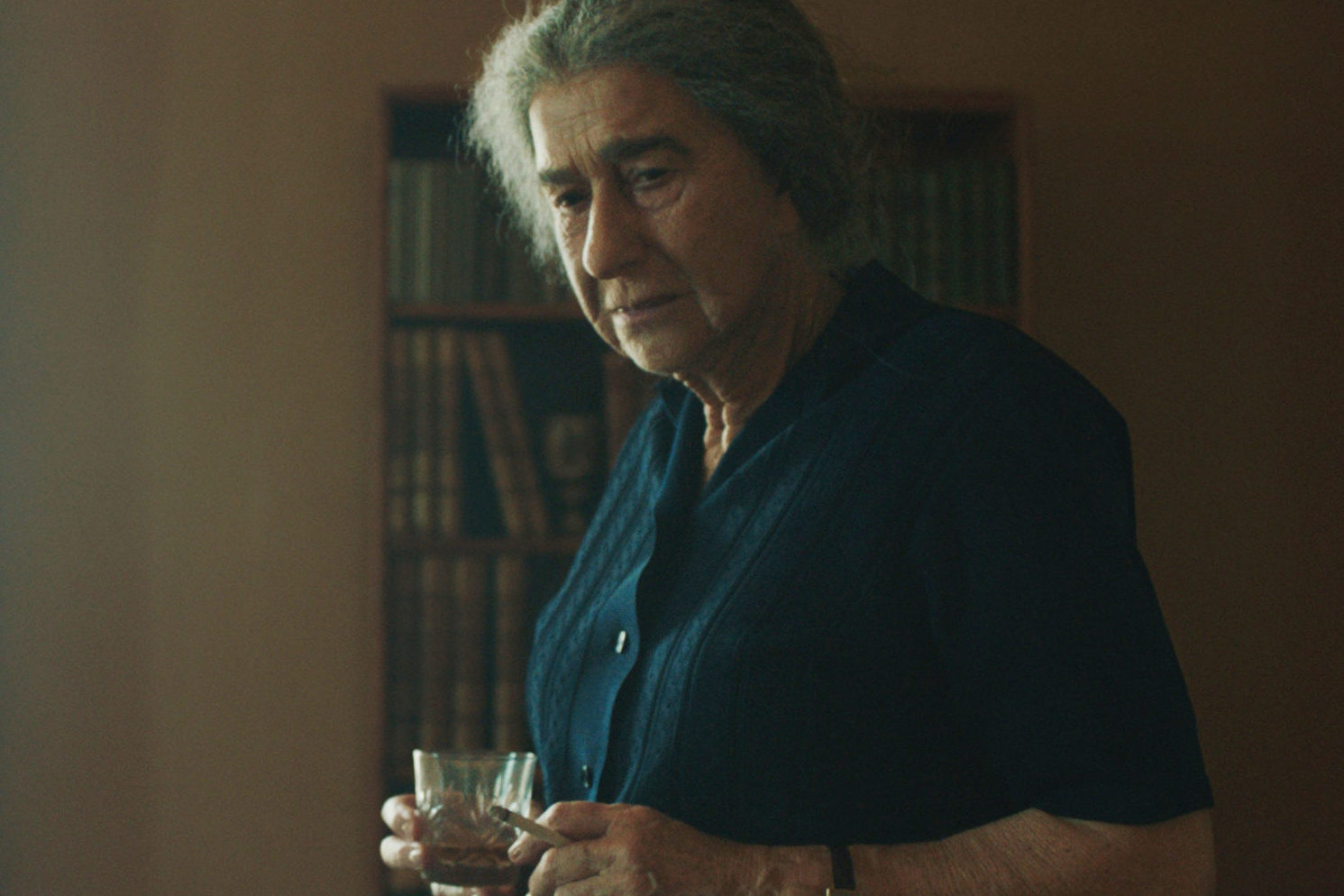 JERUSALEM FILM FESTIVAL SETS GUY NATTIV'S 'GOLDA' STARRING HELEN MIRREN AS OPENING FILM
7th Jun, 2023
JERUSALEM FILM FESTIVAL SETS GUY NATTIV'S 'GOLDA' STARRING HELEN MIRREN AS OPENING FILM
7th Jun, 2023
Deadline by Melanie Goodfellow
Israeli director Guy Nattiv's biopic Golda, starring Helen Mirren as Israel's iconic Prime Minister Golda Meir, will open the 40th edition of the Jerusalem Film Festival, running from July 13 to 23.
The festival has also announced that Justine Triet's Cannes 2023 Palme d'Or winner Anatomy Of A Fall will be the closing film.
Golda, which world premiered at the Berlinale in February, explores Meir's life, character and achievements as Israel's first and only female prime minister, through her handling of the 1973 Yom Kippur War. Watch a clip here.
As per JFF tradition, the opening night gala will unfold against the backdrop of the city's open-air, 6,000-person capacity, Sultan's Pool amphitheatre.
Local distributor United King Films will release Golda theatrically in Israel on August 24
Mirren has received critical praise for her performance as Meir which involved hours of makeup artistry to replicate her distinctive look.
"We are delighted to open this year's festival with Guy Nattiv's Golda, an impressive and compelling international production that provides a glimpse into the most pivotal days in the life of one of the key figures in Israel's history, said JFF director Roni Mahadav-Levin and artistic director Elad Samorzik in a joint statement.
"Helen Mirren's performance is electrifying, and we are confident that the thousands of viewers at Sultan's Pool will have an unforgettable experience."
Mirren is joined in the cast by Liev Schreiber (Ray Donovan, X-Men) as U.S. Secretary of State Henry Kissinger and Camille Cottin (Call My Agent!) as Lou Kaddar, Golda's personal assistant.
The film also features several Israeli stars including Lior Ashkenazi as IDF Chief of Staff David "Dado" Elazar, Rami Heuberger as Moshe Dayan, Dvir Benedek as Eli Zeira, Rotem Keinan as Mossad director Zvi Zamir and Ohad Knoller as Ariel Sharon.
Golda is Nattiv's fifth feature after Strangers (2007), The Flood (2011), Magic Men (2014) and Skin (2018), while he won an Oscar for 2014 short film Skin.
The selection of the psychological trial drama Anatomy of a Fall as JFF's closing film comes hot on the heels of its victory in Cannes.
Sandra Hüller stars as a German writer caught in the crosshairs of the French justice system as a potential murder suspect when her husband is found dead after a fall from the upper floor of their remote mountain chalet, with their visually impaired young son called to the stand as a witness.
"Anatomy of a Fall is a sublime film – in a cinematic, intellectual, and emotional sense. Justine Triet, whose films we have had the pleasure of screening at the festival, manages to keep the suspense throughout while providing subtle insights into relationships, parenthood, and gender dynamics. Sandra Hüller's performance is simply breathtaking," said Mahadav-Levin and Samorzik.