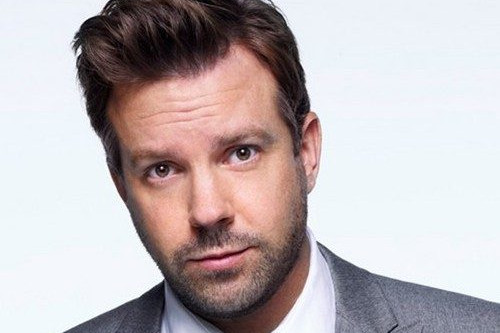 JASON SUDEIKIS, LEE PACE & TIMOTHY OLYPHANT GEAR UP FOR JOHN DELOREAN PIC 'DRIVEN' — CANNES
28th Apr, 2017
JASON SUDEIKIS, LEE PACE & TIMOTHY OLYPHANT GEAR UP FOR JOHN DELOREAN PIC 'DRIVEN' — CANNES
28th Apr, 2017
EXCLUSIVE: Here's a hot project headed to the Cannes Film Festival next month: Jason Sudeikis, Lee Pace and Timothy Olyphant are set to star in 'Driven,' a turbo-charged story about the FBI sting operation to entrap maverick car designer John DeLorean. Embankment Films is launching international sales on the project and will partner with WME Global for U.S. rights.
Sudeikis stars as Jim Hoffman, a con artist-turned-informer for the FBI in the war on drugs. Olyphant plays his handler, determined to snare the world-famous but enigmatic DeLorean (Pace) — desperate for cash to finance his dream of designing the ultimate car of the future — in a drug deal that would become the most lurid celebrity scandal of the 1980s.
Nick Hamm, who directed Venice and Toronto festival hit The Journey as well as The Hole and Killing Bono, will direct. He'll reteam with The Journey scribe Colin Bateman and producer Piers Tempest (The Wife, Churchill) who will produce with Jo Bamford via their Tempo Productions banner. Luillo Ruiz of Pimienta Film Company is also producing while Walter Josten of Blue Rider Pictures is exec producing with Blue Rider financing.
Pic is scheduled to shoot in September in Puerto Rico.
"Jason and Lee pair in the main roles as a charismatic and risk-taking duo," said Tempest. "And we're excited to expand upon a great filmmaking partnership between Colin and Nick formed on The Journey, in which they were so adept at creating an enticing and funny story of sworn enemies making peace possible."
Hamm adds: "All filmmakers are suckers for a good story and this is a great one – and as yet, untold. It's about ambition, success and failure in a decade where everything began to change. It's also an intelligent and personal drama about fighting for personal success. An edge-of-your-seat, character-driven and comic wink to the world of power suits, discos and vice. Above all, it's damn good fun."
Sudeikis is repped by UTA and managed by Brillstein Entertainment Partners. Pace is repped by WME and managed by Anonymous Content. Olyphant is managed by Brillstein Entertainment Partners.