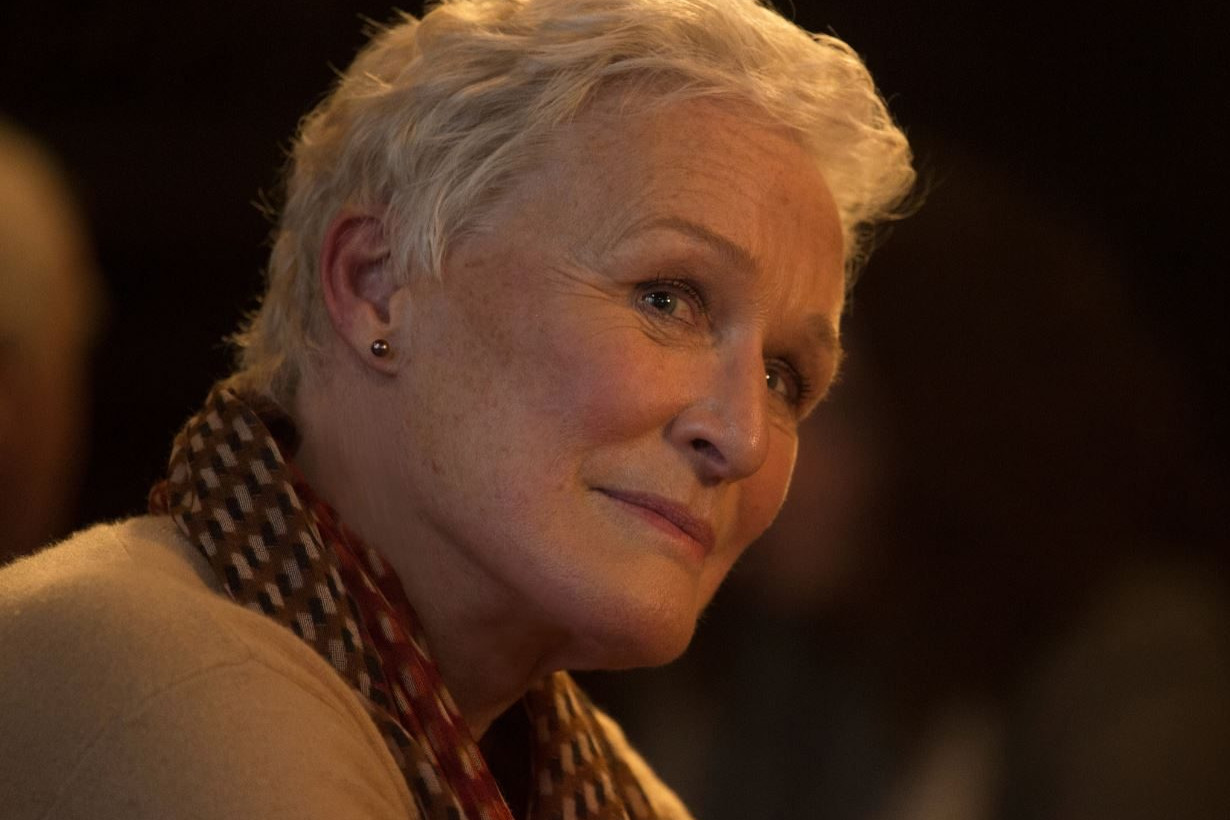 GLENN CLOSE TO RECEIVE THE ICON AWARD AT 30TH ANNUAL PALM SPRINGS IFFAG
9th Nov, 2018
GLENN CLOSE TO RECEIVE THE ICON AWARD AT 30TH ANNUAL PALM SPRINGS IFFAG
9th Nov, 2018
Palm Springs, CA (November 8, 2018) – The 30th annual Palm Springs International Film Festival (PSIFF) will present Glenn Close with the Icon Award at its annual Awards Gala for her performance in The Wife.
The Awards Gala, hosted by Mary Hart and presenting sponsor Entertainment Tonight, will be held on Thursday, January 3 at the Palm Springs Convention Center. The Festival runs January 3-14.
"Glenn Close is a rare and enduring talent who has consistently brought challenging characters to life on film, television and stage for over four decades," said Festival Chairman Harold Matzner. "In her latest feature film, The Wife, she gives a tour-de-force performance as the perfect spouse, who relinquishes her own ambitions to propel her husband's career. It is our honor to present the 2019 Icon Award to Glenn Close."
Past recipients of the Icon Award include Willem Dafoe, Michael Douglas, Robert Duvall, Tom Hanks and Meryl Streep. In 2011, the Palm Springs International Film Festival gave Close the Career Achievement Award for her performance in Albert Nobbs.
In The Wife, Joan Castleman (Glenn Close) has spent forty years sacrificing her own identity and dreams to support her charismatic husband Joe (Jonathan Pryce) and his stellar literary career. Ignoring infidelities and excuses made in the cause of his art, she has put up with his behavior with undiminished grace and humor. The foundations of their marriage have, however, been built upon a set of uneven compromises – and Joan has reached a turning point. On the eve of Joe's Nobel Prize for Literature, Joan confronts the biggest sacrifice of her life and some long-buried secrets. Directed by Björn Runge from a screenplay by Jane Anderson, based on the best-selling book by Meg Wolitzer, The Wife stars Glenn Close, Jonathan Pryce, Christian Slater, Max Irons, Harry Lloyd, Annie Starke and Elizabeth McGovern. The film is distributed by Sony Pictures Classics.
Close, a six-time Academy Award nominee, made her feature debut in The World According to Garp, earning her first Oscar nomination. She was subsequently Oscar-nominated for The Big Chill, The Natural, Fatal Attraction, Dangerous Liaisons and Albert Nobbs, for which she was also co-screenwriter, producer and lyricist on the Golden-Globe nominated song, "Lay Your Head Down." She stars with Jonathan Pryce in Jane Anderson's film adaptation of Meg Wolitzer's bestselling novel, The Wife, as well as in Jane Anderson's play, The Mother of the Maid, currently on stage at New York's Public Theater through December 23. Her theater credits include Love for Love, The Crucifer of Blood, Barnum (Tony nomination) and Tony Awards for her performances in The Real Thing, Death and the Maiden and Sunset Boulevard. Starting in 2007, Ms. Close headlined the legal thriller Damages for five seasons, winning two consecutive Best Actress Emmys. Her 12 Golden Globe nominations include a Best Actress Award for a television production of The Lion in Winter. Among her 12 Emmy nominations is a Best Actress Award for Serving in Silence: The Margarethe Cammermeyer Story (earning her a Peabody Award as executive producer).
About The Palm Springs International Film Festival
The Palm Springs International Film Festival (PSIFF) is one of the largest film festivals in North America, welcoming 135,000 attendees last year for its lineup of new and celebrated international features and documentaries. The Festival is also known for its annual Film Awards Gala, a glamorous, black-tie event attended by 2,500, presented this year by American Express and sponsored by Entertainment Tonight. The Film Awards Gala honors the year's best achievements in cinema in front of and behind the camera. The celebrated list of talents who have been honored in recent years includes Ben Affleck, Javier Bardem, Cate Blanchett, Mary J. Blige, Sandra Bullock, Jessica Chastain, George Clooney, Bradley Cooper, Daniel Day-Lewis, Leonardo DiCaprio, Clint Eastwood, Gal Gadot, Tom Hanks, Holly Hunter, Nicole Kidman, Matthew McConaughey, Julianne Moore, Gary Oldman, Brad Pitt, Eddie Redmayne, Julia Roberts, Sam Rockwell, Saoirse Ronan, Meryl Streep and Reese Witherspoon. Call 760-969-7533 for Gala tickets or tables, 760-778-8979 or 800-898-7256 for Film Festival information or visit www.psfilmfest.org.