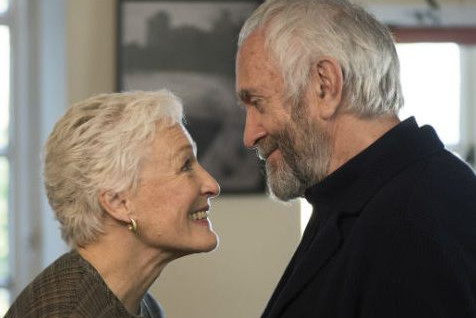 GLENN CLOSE DRAMA 'THE WIFE' SELLS OUT WORLDWIDE
8th Nov, 2017
GLENN CLOSE DRAMA 'THE WIFE' SELLS OUT WORLDWIDE
8th Nov, 2017
Screen Daily by Andreas Wiseman
Picturehouse Entertainment has finalised a deal at the American Film Market (AFM) with Embankment Films for UK rights to Glenn Close and Jonathan Pryce drama The Wife.
Sony Pictures Classics picked the film up for North America following its well-received world premiere in Toronto.
Directed by Björn Runge and adapted by Jane Anderson from Meg Wolitzer's novel, Close stars as a woman who questions her life choices as she travels to Stockholm with her husband, where he is slated to receive the Nobel Prize for Literature.
Embankment has now sold out on the movie, with other deals revealed at the AFM including Germany (Square One), Icon (Australia/NZ) Scandinavia (Svensk), Spain (Vertice), Italy (Videa), Eastern Europe (Sony),
Latin America (Corazon), Japan (Shochiku), Green Narae (S Korea) and China (DD Dreams), Switzerland (Impuls), Benelux (Imagine), Greece (Seven), Portugal (Cinemundo), Middle East (Front Row), Israel (United King), Turkey (Central Park), S Africa (Ster Kinekor), Brazil (Alphas Filmes), Philippines (ABS-CBN), Singapore (Shaw), Taiwan (Vie Vision), Thailand (Sahamongkol), Vietnam (Blue Lantern), India (Pictureworks), Malaysia (Suraya) and world airlines (Entertainment In Motion).
According to Embankment, the company aimed to sell the film – where possible – to distributors and branded theatre chains who specialise in the mature female demographic.
Producers are Silver Reel's Claudia Bluemhuber, Rosalie Swedlin for Anonymous Content, Meta Film's Meta Louise Foldager Sørensen, Piers Tempest, and Jo Bamford for Tempo Productions. It's co-produced by Spark Film & TV's Piodor Gustafsson.
Clare Binns MD of Cineworld-owned Picturehouse Cinemas said: "Glenn Close delivers a career best in this beautifully made and moving film. The movie's all-round quality so compliments our newly branded distribution business and sits well with our recent release God's Own Country and The Party. The Wife has a significantly broad appeal, powered by potentially award-winning performances. It's a powerful, relevant and emotionally fulfilling film with a strong female character front and centre, I can't wait to bring it to audiences."