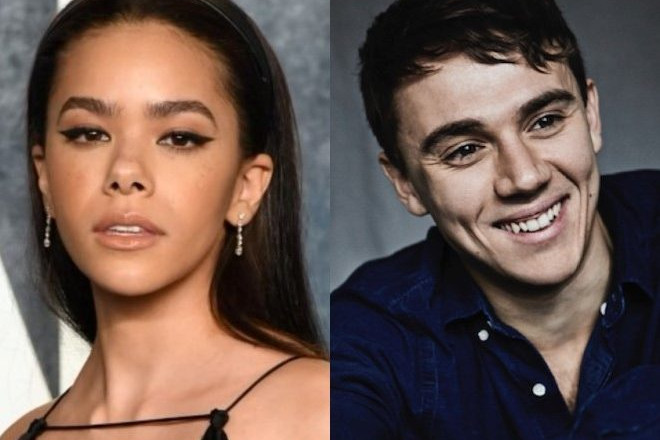 'GINNY & GEORGIA' STAR ANTONIA GENTRY, 'RINGS OF POWER' ACTOR CALAM LYNCH HEADLINE 'THE UPSIDE OF FALLING DOWN,' EMBANKMENT TO LAUNCH SALES AT CANNES (EXCLUSIVE)
9th May, 2023
'GINNY & GEORGIA' STAR ANTONIA GENTRY, 'RINGS OF POWER' ACTOR CALAM LYNCH HEADLINE 'THE UPSIDE OF FALLING DOWN,' EMBANKMENT TO LAUNCH SALES AT CANNES (EXCLUSIVE)
9th May, 2023
Following the success of "Purple Hearts," Embankment will launch global pre-sales of new romantic movie, "The Upside of Falling Down," at the Cannes film market.
The film is directed by Oran Zegman ("Honor Society") and stars Antonia Gentry from worldwide hit "Ginny & Georgia" alongside Calam Lynch ("Lord of the Rings: The Rings of Power," the second season of "Bridgerton").
The film is written by Rebekah Crane, based on her own acclaimed novel of the same name, and Kelly Walker.
The official synopsis of the film reads thus: "Clementine (Gentry) has lost her memory in an accident and runs away from the hospital with the help of a stranger, Kieran (Lynch) to discover who she is now, before she can reconnect with who she used to be. As she allows herself to free dive into new beginnings, new joys, new loves, and finds the courage to grow into a new version of herself, she begins to fall for this super-cute, charismatic, warm and enigmatic stranger. As Clem puts together the puzzle of her past to find the truth of who she really is, she pieces together returning memories of her past life. Clem and Kieran fall deeply in love, and Clem finds she isn't the only one with secrets… and when the truth is told, lives are turned upside down…"
Zegman said: "One of the many charms of 'Upside' is that it's a movie you can watch twice and have totally different experiences. On your first run, you're watching Clem's story, and the second viewing, chances are you'll focus on Kieran, as his self-discovery is as important as Clem's. While Ireland will provide a gorgeous backdrop to our summer romance and mystery, it's our incredible leads who will take center stage: Antonia Gentry and Calam Lynch."
"Antonia's natural beauty and charisma make you fall in love 'at hello.' You can't take your eyes off her, her authenticity and vulnerability are magnetic. Calam Lynch gained an avid following for his brainy but swoon-worthy Theo on 'Bridgerton' this year. In 'Upside,' Calam's charm, talent, and emotional intelligence are going to make him an unforgettable Kieran. The chemistry between Clem and Kieran is the heartbeat of our film. 'Upside' is a compelling mystery with a jaw-dropping reveal, and a fun sexy summer flick," Zegman added.
"The Upside of Falling Down" is produced by Judy Cairo (double Oscar-winner "Crazy Heart," "Candy Jar," "Hysteria") and Sara Elizabeth Timmins ("Coming Through the Rye," "Wish You Well") Pre-production is underway with principal photography starting later this year for mid-2024 delivery.
Gentry is represented by Industry Entertainment, Lynch by Independent Talent Group and Zegman by WME and Industry Entertainment and Walker by David Clark at Mazo Partners.