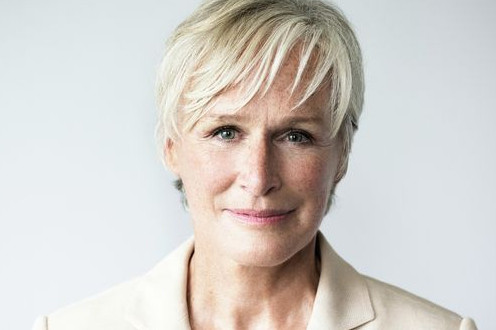 FRANCES MCDORMAND, LOGAN LERMAN, BRIT MARLING MARRIED TO THE WIFE
30th Jan, 2015
FRANCES MCDORMAND, LOGAN LERMAN, BRIT MARLING MARRIED TO THE WIFE
30th Jan, 2015
Screen Daily by Andreas Wiseman
EXCLUSVE: Cast rounds on US-Swedish drama set to star Glenn Close.
Frances McDormand (Fargo), Logan Lerman (Fury), Brit Marling (Arbitrage), Christian Slater (Nymphomaniac) and Jonathan Pryce (Woman in Gold) have joined Glenn Close in US-Swedish drama The Wife.
Ahead of the EFM, Tim Haslam and Hugo Grumbar's Embankment Films has boarded the intriguing package produced by Anonymous Content and Sweden's Meta Film.
CAA and WME Global are co-representing the U.S sale.
Close will star as the elegant Joan Castleman, a flawlessly gracious wife who gladly gave up her writing ambitions to play the role of helpmate to her husband, the philandering literary giant Joe Castleman (Jonathan Pryce). On the eve of Joe's Nobel Prize for Literature Joan decides to leave him.
Slater is the determined, unauthorized biographer who unwittingly becomes the catalyst that prompts Joan's decision.
Marling will play the younger Joan, a product of her class and time, and McDormand her world-weary mentor. Lerman plays David, Joe and Joan's troubled son, an aspiring writer who feels he can never live up to his father's success.
Swedish director Björn Runge (Daybreak), winner of Berlin's Silver Bear and two Swedish Academy Awards, will direct, from a screenplay by screenwriter Jane Anderson (Olive Kitteridge) adapted from Meg Wolitzer's 2003 novel of the same name.
Rosalie Swedlin (Laggies) of Anonymous Content, Meta Louise Foldager (A Royal Affair) of Meta Film Stockholm and Swedish producers Maria Dahlin and Gila Ulfung are producing. Steve Golin (True Detective) of Anonymous Content is executive producer.
The English and Swedish language film is set for a fall 2015 shoot in Stockholm and New York. ​