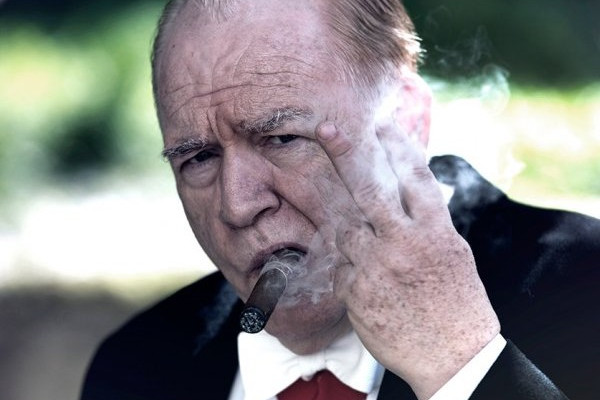 FIRST LOOK: BRIAN COX AS WINSTON CHURCHILL IN UPCOMING BIOPIC
23rd May, 2016
FIRST LOOK: BRIAN COX AS WINSTON CHURCHILL IN UPCOMING BIOPIC
23rd May, 2016
The Hollywood Reporter by Alex Ritman
Miranda Richardson, John Slattery, James Purefoy and Ella Purnell have joined the WWII film.
To portray the U.K.'s famed wartime leader Winston Churchill in the upcoming biopic Churchill, Brian Cox would inevitably have to smoke a few cigars. And sure enough, in the first look from the feature, which has now begun shooting in Scotland, the actor is seen in a cloud of cigar smoke while also flashing that other classic Churchill signature: the V sign.
Set in 1944 in the 48 hours preceding D-Day, the film sees Churchill clash with his generals, the Americans and his own inner demons as he prepares for the event that would help turn the tables against Adolf Hitler.
Miranda Richardson will play his beloved wife Clemmie Churchill, while John Slattery (Mad Men, Captain America Civil War), James Purefoy (Rome, The Following, High Rise) and Ella Purnell (Miss Peregrine's Home for Peculiar Children, Tarzan) have also now joined the cast.
Directed by Jonathan Teplitzky (The Railway Man, Marcella) and written by British historian and author Alex von Tunzelmann in her feature debut, Churchill has been developed with the assistance of the British Film Institute. Nick Taussig and Paul Van Carter of Salon Pictures are producing, with Piers Tempest and Jo Bamford's Tempo Productions, alongside Claudia Bluemhuber of Silver Reel.
Embankment Films is handling international sales.