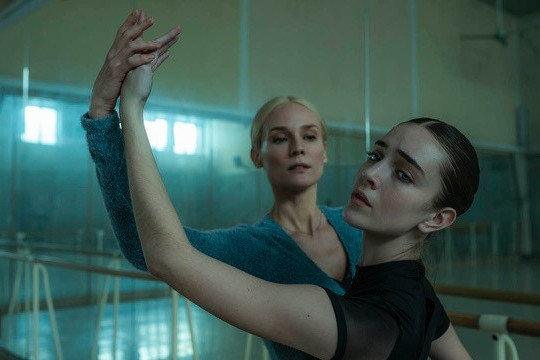 FIRST LOOK AT BALLET DRAMA 'JOIKA' AS PRODUCTION BEGINS IN POLAND
4th Feb, 2022
FIRST LOOK AT BALLET DRAMA 'JOIKA' AS PRODUCTION BEGINS IN POLAND
4th Feb, 2022
Screen Daily by Mona Tabbara
UK sales outfit Embankment has released a first-look image of Talia Ryder and Diane Krüger in James Napier Robertson's Joika, as production gets underway in Poland.
The New Zealand-Poland co-production is based on the true story of American ballerina Joy Womack, who is also choreographing the film's ballet. Ryder plays Joy as she enters the difficult world of Moscow's Bolshoi Academy, and encounters inspirational mentor Volkova (Krüger), with a script by Napier Robertson.
In addition to the previously announced leads, Ukrainian professional ballet dancer and star of The White Crow Oleg Ivenko joins the cast as the Bolshoi's most promising male dancer. Principal of London's The Royal Ballet, Natalia Osipova, will make a cameo playing herself. Tomasz Kot, Charlotte Ubben, Natasha Alderslade, Karolina Gruszka and Borys Szyc also star.
Napier Robertson and Tom Hern's New Zealand outfit Four Knights Film are producing, alongside Warsaw-based Madants' Klaudia Smieja-Rostworowska, Belindalee Hope and Paul Green. Embankment will also executive producers the film, representing worldwide sales and co-representing US rights with UTA Independent Film Group.
Sales will continue on the title at the European Film Market. Pre-sales deals have already been done in the following territories: Australia/New Zealand (The Reset Collective), Benelux (Paradiso), Switzerland (Ascot Elite), CIS & Baltics (Ten Letters), Germany (Square One), Italy (Eagle), Spain (Vertice), Greece (Spentzos), Israel (United King), South Africa (Filmfinity), Portugal (Nos Lusomundo) and Middle East (Front Row).