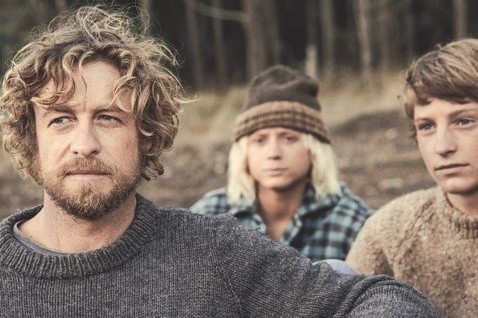 FILMRISE PICKS UP SIMON BAKER'S 'BREATH'
18th Dec, 2017
FILMRISE PICKS UP SIMON BAKER'S 'BREATH'
18th Dec, 2017
Screen Daily by Jeremy Kay
FilmRise has acquired US rights from to Simon Baker's feature directorial debut Breath following its premiere in Toronto in September.
Breath is based on Tim Winton's book about two teenage boys in Western Australia in the 1970s who befriend an enigmatic surfer played by Baker who pushes them to take risks.
Newcomer Samson Coulter, Ben Spence, and Richard Roxburgh star alongside Elizabeth Debicki as Baker's enigmatic wife. Gerard Lee, Baker, and Winton adapted the screenplay.
FilmRise CEO and president Danny Fisher plans to release the drama in 2018.
Mark Johnson, Baker and Jamie Hilton produced, with Tom Williams, Dave Hansen, Johnny Mac, and Laura Rister on board as and executive producers.
"It's incredible to know that American audiences will now have the opportunity to experience Breath in its full cinematic glory, and I'm excited to be working with FilmRise to foster a successful release," Baker said.
Fisher added: "Simon Baker co-wrote, directed, and co-stars in this dark and beautiful adaptation of an iconic novel from his native land, Australia. He portrays this intimate and at times challenging story of both the wonders and dangers of becoming an adult in a beautiful, stark, and unexpected light. We are proud to bring this moving film to US audiences next year."
FilmRise's vice-president of acquisitions Max Einhorn negotiated the deal with CAA and Untitled Entertainment's Laura Rister.