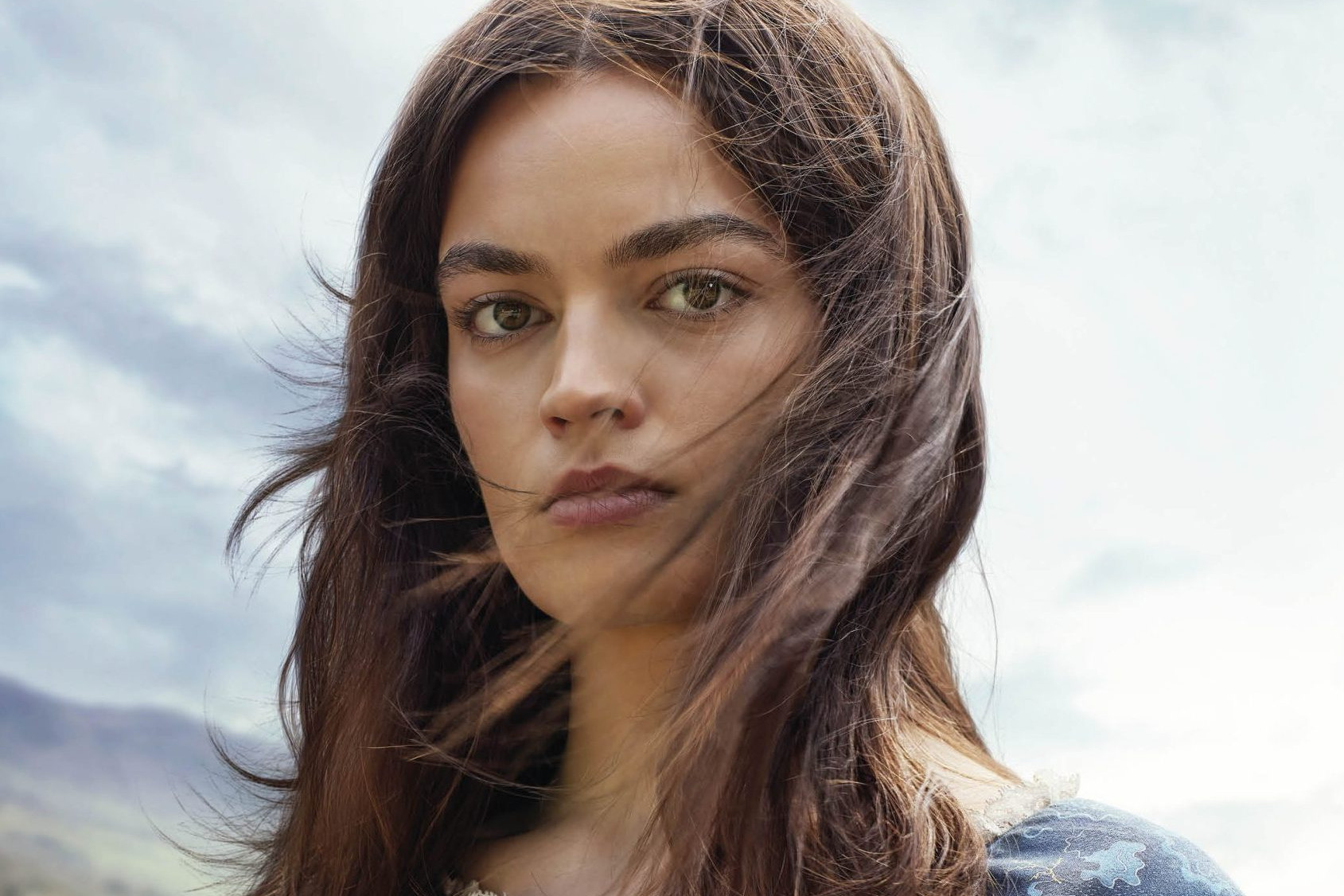 'EMILY' REVIEW: A DAZZLING DEBUT FROM ACTOR-TURNED-DIRECTOR FRANCES O'CONNOR [TIFF]
11th Sep, 2022
'EMILY' REVIEW: A DAZZLING DEBUT FROM ACTOR-TURNED-DIRECTOR FRANCES O'CONNOR [TIFF]
11th Sep, 2022
The Playlist by Jason Bailey
Midway through Frances O'Connor's "Emily," the title character finds a note. It's been left for her, discreetly, with the time and place to meet the man she loves. O'Connor holds on a close-up of Emily as she registers her considerable excitement at the invitation, then tries to hide it, then gives up because she simply cannot. It's like a little clinic in screen acting, in what the camera can pick up but another person often cannot, and O'Connor holds and holds and holds on her and lets her play the moment for all it's worth.
It's the kind of acting moment that perhaps only an actor-turned-director knows to stay with. O'Connor broke big in the late '90s with wonderful performances in the likes of "Mansfield Park," "Bedazzled," and "AI Artificial Intelligence"; this is her feature debut as both director and screenwriter, and she's very good at both. Her subject is Emily Brontë, author of "Wuthering Heights," and O'Connor posits that it was a book written out of desperation and heartbreak – and the slightest bit of madness, perhaps. The story begins abruptly, with Emily rolling back her eyes and fainting, and quite some time is spent on her various ailments and psychological suffering. She was painfully shy and still mourning the loss of her mother years earlier; her sister Charlotte (Alexandra Dowling), in a moment of fury, tells her, "They call you the strange one! An they're right!"
Such squabbles and turns of both sibling rivalry and affection are similarly in no short supply. All of the Bronte sisters are intelligent, charming, and gifted with the written word, but Emily can see Charlotte's skepticism: "Why is it so hard for you to believe your sister could write something of worth?"
The inciting event is the arrival of Mr. William Weightman (Oliver Jackson-Cohen), the new curate assisting their minister father. Mr. Weightman is dreamy, and Emily initially reacts to her sisters falling all over with cynicism (her reaction shots to this, and all sort of other silliness, are priceless). She's overcompensating, of course; when he begins working with her on her French (wink, wink), they engage in a pointed, heated conversation about the virtues and shortcomings of blind faith, written and played with such intelligence and intensity that it's downright thrilling. There, and in a handful of other quiet moments, the attraction reveals itself, and their hunger for each other is genuinely sexy. (O'Connor also gifts us a long, lovely sequence of complicated undressing, a reminder that getting it on was not, in this day and age, a speedy bit of business.)
As Emily, Emma Mackey displays a dark, brooding intensity reminiscent of O'Connor herself. She was charming in the forgettable "Death on the Nile" remake, but nothing there indicated the depth of this achievement — she's a magnetic presence and plays every complicated note of the character with both nuance and ferocity.
"Emily" is packed with elements that can feel like homework – period drama, literary biopic, etc., etc. – but it's neither stuffy nor drab. In fact, for much of its running time, it's a film of good humor and high spirits. The cinematography is striking but not flashy, and cinematographer Nanu Segal moves the camera with patience and precision. Yet the snazzy compositions, shock edits, bursts of handheld camera, and furious violins are like something out of a psychological thriller; this is a film that pulses and breathes and feels lived in (the clothing looks worn, the dishes look used, the homes look like homes).
O'Connor uses an intuitive, impressionistic visual approach to craft distinctive style, nimbly positioned between classical storytelling and contemporary aesthetics (for this reason, and not just the obvious one, "Emily" would make a good double feature with Andrea Arnold's 2011 take on "Wuthering Heights"). The sound design is dazzling, particularly when removing dialogue entirely at key points to bring up the music, sound effects, or silence and allow Mackey to express her pain in her expressions and physicality. And yet it's very funny, naturally and off-handedly, though watch how deftly O'Connor slips, in one scene, from drunken revelry to raw emotion and wound-opening.
There are occasional missteps, a semi-cringe scene here or there, closing notes that feel a bit too pat and easy. But this is niggling. With "Emily," Frances O'Connor has crafted a first film that feels like the work of an accomplished master. [A]