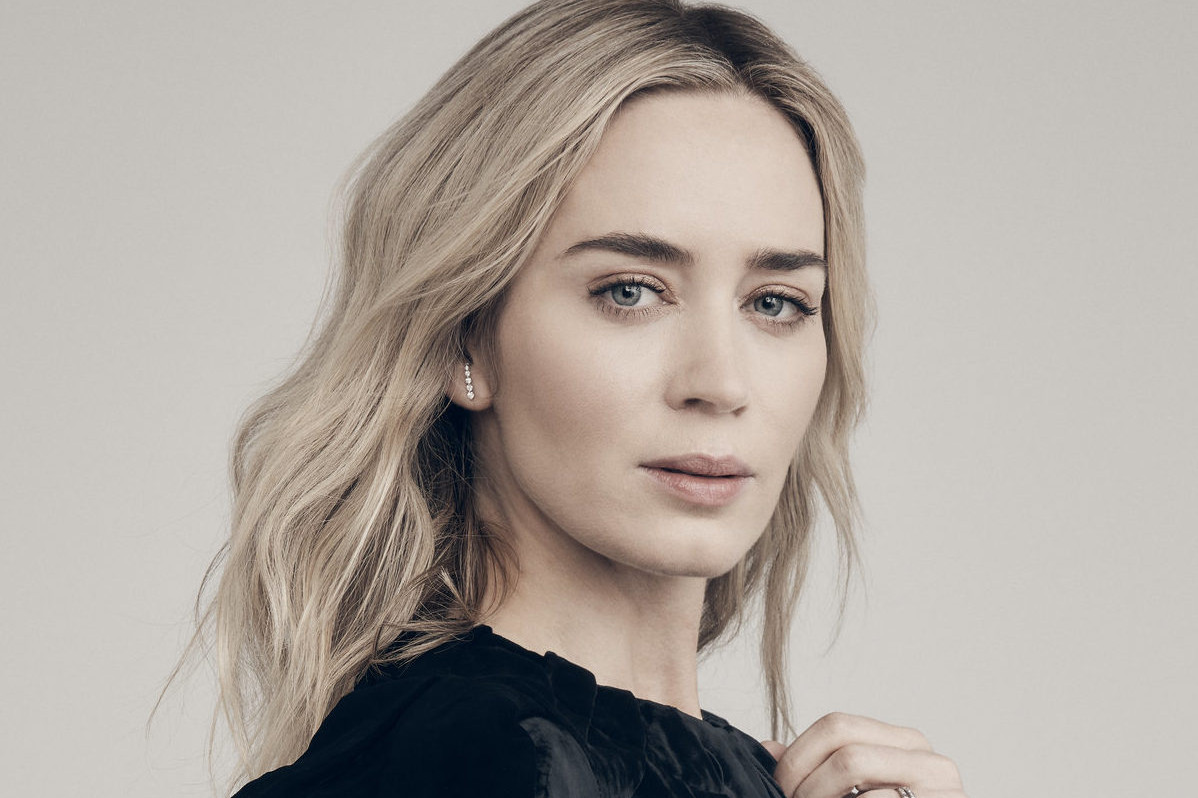 EMILY BLUNT SADDLES UP TO PLAY BULL-RIDER IN 'BRONCO BELLE'
5th May, 2015
EMILY BLUNT SADDLES UP TO PLAY BULL-RIDER IN 'BRONCO BELLE'
5th May, 2015
Screen Daily by Andreas Wiseman
EXCLUSIVE: Edge of Tomorrow star to take on role of female bull-rider.
Edge of Tomorrow and Into the Woods star Emily Blunt is attached to play the lead role in bull-riding drama Bronco Belle from first-time writer-director Khurram Longi.
Blunt is set to star as Raylene Jackson, a stubborn but vulnerable and determined American woman with a chip on her shoulder who dreams of becoming a champion bull-rider.
Supported by an old-time trainer out to redeem himself and a hustler promoter, Jackson battles through heartbreak, prejudice, broken dreams and bones to reach the top of the sport.
The Hollars producer Allyson Seeger will produce alongside Adulthood and Kidulthood producer George Isaac.
Embankment Films will launch the project among buyers in advance of the Cannes market, with the team aiming to shoot in autumn 2015. CAA handles domestic rights.
Longi told ScreenDaily how he was inspired to write the script after a recent road-trip across America led him to the popular southern sport: "We were driving down from New York and ended up in Texas where by chance we stumbled across the world of rodeo. I had never been to one before.
"We started to follow the rodeo trail and the world inspired me to write this script. During the writing I was influenced by films like Thelma and Louise and The Colour of Money."
"For me this is a female Rocky-on-a-bull type of film. I thought it was a great hook. After seeing Emily in Edge of Tomorrow I thought she would be perfect so had her in my mind as I was writing it."
The production is now looking to cast two male leads alongside Blunt, who was eager to attach herself to the project after reading the script.
Last year, the rodeo world played an intriguing backdrop to Jean Marc-Vallee's Oscar-winning drama Dallas Buyers Club, starring Matthew McConaughey.
The in-demand Blunt plays the lead role in Denis Villeneuve's upcoming Cannes competition entry Sicario, starring alongside Benicio Del Toro and Josh Brolin as a young female FBI agent who joins a secret CIA operation to take down a Mexican cartel boss.
British writer-director Longi had been due to make his directorial debut on Black List and Brit List script Alive Alone, the buzzed-about drama that once had Noomi Rapace and Idris Elba aboard but whose financing fell away at the eleventh hour.
Longi is now looking to return to the drama anew with producer Isaac, under the banner of a new production company the duo intend to launch soon. Get On Up andDraft Day star Chadwick Boseman is understood to be among the script's biggest fans.
Longi's credits include children's comedy TV series My Life as a Popat, which won multiple BAFTA awards after airing on ITV in 2004 and 2007.
Embankment's slate at Cannes also includes Dakota Fanning and Helen Hunt road-trip drama Please Stand Byfrom The Sessions director Ben Lewin and Sigma Films horror Hush set to star Sophie Cookson.