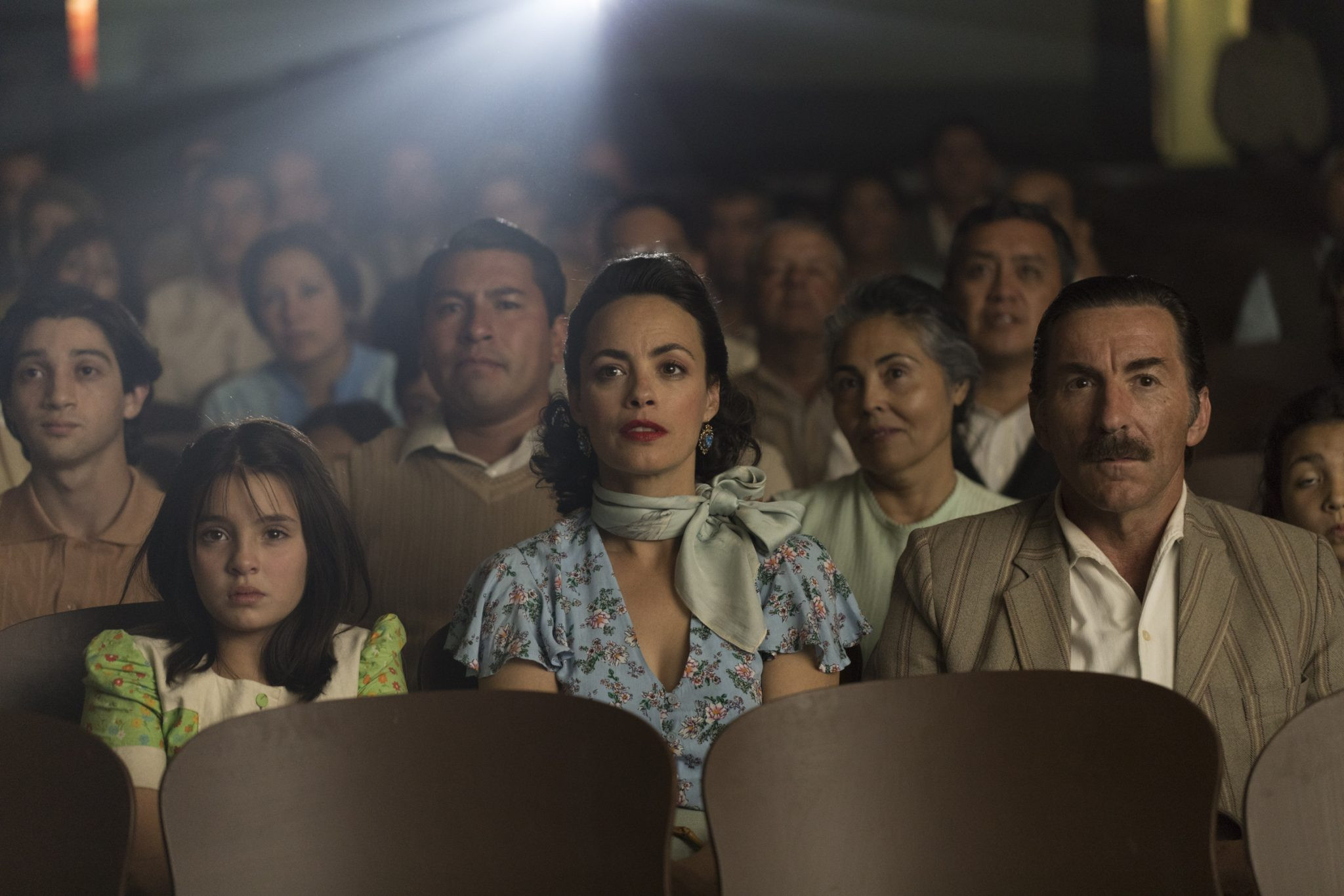 EMBANKMENT UNVEILS FIRST LOOK AT LONE SCHERFIG'S 'THE MOVIE TELLER' (EXCLUSIVE)
10th May, 2022
EMBANKMENT UNVEILS FIRST LOOK AT LONE SCHERFIG'S 'THE MOVIE TELLER' (EXCLUSIVE)
10th May, 2022
Screen Daily by Mona Tabbara
UK sales outfit Embankment has unveiled a first look at Lone Scherfig's The Movie Teller.
Screen can exclusively reveal the image, which features newcomer Alondra Valenzuela with Bérénice Bejo and Antonio de la Torre.
The Spanish-language film is set in a 1960s mining community in Chile's Atacama Desert, where it is in production. It is based on a novel by Hernán Rivera Letelier, La Contadora De Películas, about a woman who inspires a passion for cinema in her daughter. In a town where families are unable to afford tickets to the cinema, the daugther soon becomes the resident 'movie teller', re-telling the stories of the movies only she has seen.
The film is produced by Adolfo Blanco and Manuel Monzón of Spain's A Contracorriente Films, Vincent Juillerat of France's Selenium Films and Andrés Mardones of Chile's Al Tiro Films. Latido Films is co-representing Latin American rights with Embankment.
Daniel Brühl, Pablo Schwartz and Mario Horton also star.