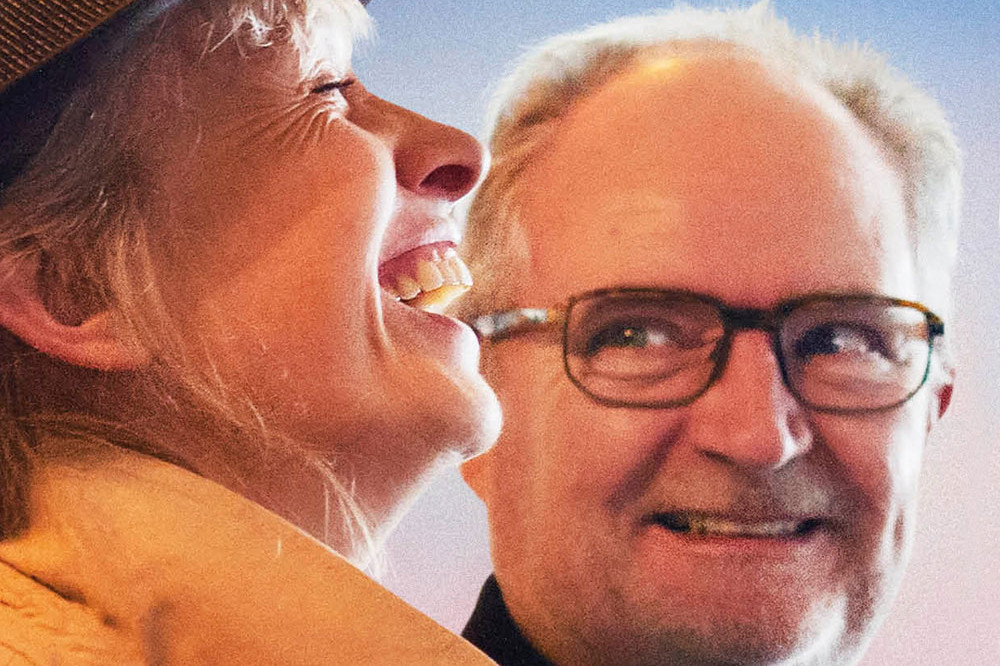 EMBANKMENT TAKES ON MICHELL'S LE WEEKEND
9th Aug, 2012
EMBANKMENT TAKES ON MICHELL'S LE WEEKEND
9th Aug, 2012
Screen Daily by Wendy Mitchell
Jim Broadbent, Lindsay Duncan and Jeff Goldblum star in the Free Range Films production backed by Film4, Curzon, and the BFI.
Tim Haslam and Hugo Grumbar's new Embankment Films has boarded sales for Roger Michell's follow-up to Hyde Park On Hudson.
Le Weekend will mark another collaboration between Michell and his usual partners writer Hanif Kureishi and producer Kevin Loader (the trio also worked on Venus, The Mother and TV's The Buddha of Suburbia).
Jim Broadbent and Lindsay Duncan will play a long-married British couple who try to reinvigorate their marriage by visiting Paris for the first time since their honeymoon. While there, they run into a former protege of the husband's (Jeff Goldblum) who gives them a new vision on life and love.
"We're getting a lot of interest from buyers here," Grumbar told Screen. "The film is fully financed and ready to go." It will shoot from November entirely in Paris.
Michell and Loader's Free Range Films will produce the film in association with Le Bureau for Curzon Film Rights, Film4 and the BFI Film Fund. Sue Bruce Smith will act as Executive Producer for Film4 alongside Curzon's Philip Knatchbull & Louisa Dent, and Lizzie Francke will oversee the project for the BFI Film Fund; Bertrand Faivre is Co-Producer for Le Bureau.
It marks Curzon's first move into film financing, backing against world sales by Embankment and taking an equity position in the film. Curzon Artificial Eye will release in the UK, and Film4 takes its usual TV and related rights.
Philip Knatchbull, CEO of Curzon Artificial Eye, said: "Le Weekend marks Curzon's first step in production as well as taking UK distribution rights, and shows our faith in the project and our ambition within the industry. Via our innovative Curzon Film Rights 2 funding vehicle, we've raised significant funds to invest in feature films at all levels of development. We are very pleased to have this opportunity to work alongside Free Range Films, Film4 and the BFI."
Describing his relationship with screenwriter Hanif Kureishi, Michell remarked: "In the twenty years sinceThe Buddha of Suburbia we have all done many other things but always circled back to each other every now and then, as we get older, if not wiser. Le Weekend is part of that continuing story of interest and pleasure in each other's work".
Tessa Ross, Head of Film4, which also backed Hyde Park on Hudson, added: "Film4 are delighted to be collaborating once again with Roger, Hanif and Kevin on Le Weekend. Hanif's script is a wonderfully truthful portrayal of love and marriage and we're very excited by the perfect casting of Jim, Lindsay and Jeff."
Ben Roberts, new director of the BFI Film Fund, added: "With a standout cast and the prodigiously talented Roger Michell at the helm, this picaresque meditation on the nature of middle-aged love promises to entertain and move audiences in equal measure. We're excited to be on board."
This marks the third project to be sold by Embankment, the fledgling sales company started by Haslam (ex-HanWay) and Grumbar (ex-Icon), after Oliver Hirschbiegel's Princess Diana biopic Diana and Robert Pattinson-starring Mission: Blacklist.
Hyde Park On Hudson got a warm reception in Telluride and starts screening in Toronto on Monday.