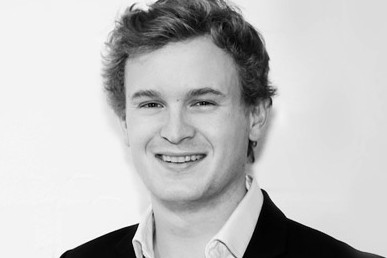 EMBANKMENT NAMES MAX PIRKIS HEAD OF ACQUISITIONS AND DISTRIBUTION
18th Feb, 2016
EMBANKMENT NAMES MAX PIRKIS HEAD OF ACQUISITIONS AND DISTRIBUTION
18th Feb, 2016
Screen Daily by Michael Rosser
Sales outfit has been at EFM with Submergence.
Embankment Films has appointed Max Pirkis as head of acquisitions and distribution with immediate effect.
Pirkis, who joined the London-based sales firm in 2013, now heads up and manages Embankment's acquisitions slate while also co-ordinating international delivery and distribution of current Embankment titles.
Greg Martin, who previously worked for Working Title, reports to Pirkis as acquisitions and distribution executive. Pirkis replaces Sara May, who moves on from her consultancy role with Embankment and will shortly be announcing her own new venture.
Embankment co-founder Tim Haslam said: "In Max, we have nabbed and nurtured one of the brightest – and we are convinced that he is an industry star of the future. His expanded role and responsibility is an exciting opportunity for the company and our team.
"[Embankment co-founder Hugo Grumbar] and I vividly recall first meeting him and thinking we've seen that guy before somewhere. Turns out he was amongst the lead actors in Peter Weir's Master And Commander and the smash hit TV series Rome. He is super multi-talented."
Embankment, which recently scored box office success in Australia with Kate Winslet-starrer The Dressmaker(grossing more than $20m in ANZ), has a raft of titles in production.
These include Brimstone, starring Dakota Fanning, Guy Pearce and Kit Harrington; road trip movie Please Stand By, starring Dakota Fanning, Toni Collette and Alice Eve; and horror There Are Monsters starring Zoe Kazan.
There are a further four titles shooting in the next four months: Wim Wenders' epic love story Submergence, starring Alicia Vikander and James McAvoy; Jonathan Teplitzky's Churchill, starring Brian Cox as the British wartime leader alongside Stanley Tucci and Miranda Richardson; horror Hush – directed by City State's Olaf de Fleur and chiller Inside, from the Spanish genre team behind Kidnapped, Buried and the Rec series.