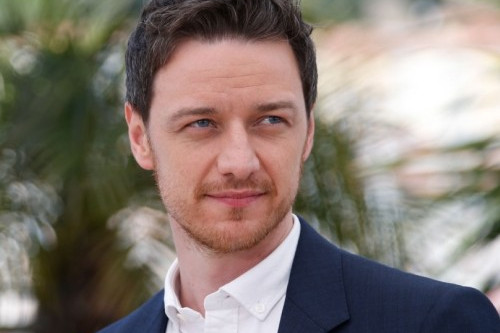 EMBANKMENT NABS WIM WENDERS' 'SUBMERGENCE' WITH ALICIA VIKANDER, JAMES MCAVOY
28th Jan, 2016
EMBANKMENT NABS WIM WENDERS' 'SUBMERGENCE' WITH ALICIA VIKANDER, JAMES MCAVOY
28th Jan, 2016
Variety by Leo Barraclough
U.K. sales banner Embankment has acquired Wim Wenders' "Submergence," an epic love story with Oscar-nominated Alicia Vikander ("The Danish Girl") and James McAvoy ("X-Men") in the run up to Berlin Film Festival.
One of the most buzzed-about projects to be pitched at next month's European Film Market, "Submergence" is being produced by Cameron Lamb's Lila 9th Productions with France's Backup Media ("Still Alice"), Germany's Neue Road Movies and Spain's Morena Films.
Vikander is set to star as Danielle, an ocean explorer facing a terrifying, pioneering descent into the Arctic abyss. McAvoy stars as her soulmate James, a contractor held captive by African jihadists. Facing life-or-death situations and separated by thousands of miles, each finds solace in memories of their romance and deep emotional connection to overcome their ordeals.
Penned by Erin Dignam, the screenplay is based on J.M. Ledgard's New York Times bestseller.
"I'm so excited to work with these two great young actors on 'Submergence!' It is an utterly contemporary story, thrilling and deeply moving at the same time, spanning continents and oceans, facing two big threats to our world today: climate change and terrorism. Alicia and James are the perfect cast for this once in a generation love story: highly sensitive, passionate and fiercely committed," said Wenders, the iconic filmmaker whose most critically-acclaimed films include "Pina," "Wings of Desire and "Paris, Texas."
Embankment was launched in 2012 by Tim Haslam, the former CEO HanWay Films, and Hugo Grumbar is the former joint managing director of Icon U.K. Group. While at HanWay, Hamslam previously handled some of Wenders' most successful films such as "Pina,""Don't Come Knocking," "Until The End of the World" and "Land of Plenty."
Grumbar has also worked with Wenders before, having handled the distribution of "The Million Dollar Hotel" while at Icon.
Shooting of "Submergence" will start in March throughout Spain, Germany and France.
UTA are representing the U.S.. Embankment will kick off pre-sales at the EFM next month.