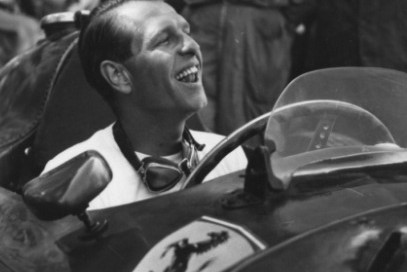 EMBANKMENT, KEVIN LOADER TEAM FOR FERARRI RACING DOCUMENTARY
12th May, 2016
EMBANKMENT, KEVIN LOADER TEAM FOR FERARRI RACING DOCUMENTARY
12th May, 2016
Screen Daily by Andreas Wiseman
EXCLUSIVE: In The Loop and Coriolanus producers team with Embankment Films.
Producers Kevin Loader (The Lady in the Van, In The Loop) and Julia Taylor-Stanley (Coriolanus) have joined forces with Embankment Films to tell the story behind the iconic Ferrari motor racing team of the late 1950s.
Ferrari: Race To Immortality, which is currently in production, will chart the story of one of the greatest decades in motor racing history.
Enzo Ferrari was the complex visionary whose obsessions and passions knew no limits – winning was everything and his drivers would pay the ultimate price. Collins, Hawthorn, Musso and de Portago all pushed themselves to the limit with fatal consequenses.
The film will use re-creation, first-hand accounts and archive material to tell the story of the one of greatest teams of drivers ever assembled – Ferrari's La Scuderia – considered gladiators of motor sport.
Sports film director Daryl Goodrich, whose Olympic Games launch film Make Britain Proud played a role in the successful London 2012 bid, will direct.
The film is being produced in association with Piccadilly Pictures, Maggie Monteith of Dignity Film Finance and Norman Merry of Lipsync.
Taylor-Stanley said of Goodrich: "Daryl is a highly visual director and master storyteller, we are delighted to be working with him on what is sure to be a visceral and emotionally engaging film."
Embankment handles world sales. The company's co-founder Tim Haslam commented: "Ferrari is a story of great intensity – a story of spirited men who paid the ultimate price. The film's heroes are larger than everyday life; it's a world of heightened emotions with great visual impact."