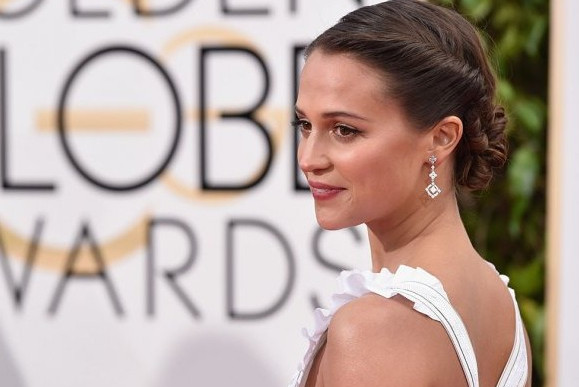 EMBANKMENT BOARDS ALICIA VIKANDER, JAMES MCAVOY LOVE STORY 'SUBMERGENCE' FROM WIM WENDERS
28th Jan, 2016
EMBANKMENT BOARDS ALICIA VIKANDER, JAMES MCAVOY LOVE STORY 'SUBMERGENCE' FROM WIM WENDERS
28th Jan, 2016
Screen Daily by Andreas Wiseman
Sales outfit to introduce buyers to Submergence at the EFM.
X-Men star James McAvoy and Alicia Vikander, the Oscar-nominated star of The Danish Girl, have been confirmed to topline love story Submergence from director Wim Wenders (Wings Of Desire).
The film, which is due to shoot this March throughout Spain, Germany and France, is set to be among the hottest packages at the upcoming European Film Market (EFM) in Berlin next month.
London-based Embankment has boarded sales on the script about two lovers, facing life-or-death situations and separated by thousands of miles.
Englishman and accused spy James More (McAvoy) is held captive by jihadist fighters in Somalia while, on the Greenland Sea, Danielle Flinders (Vikander) is exploring the greatest depths of the ocean floor from her submersible.
In their confines, they are drawn back to the Christmas of the previous year, where a chance encounter on a beach in France led to an intense and enduring romance.
Erin Dignam's (The Last Face) script is based on J.M. Ledgard's novel of the same name that ranked second inNew York Magazine's list of the 10 Best Books of 2013.
Cameron Lamb is producing Submergence through Lila 9th Productions with Neue Road Movies, while Paris-based Backup Media is financing.
"I'm so excited to work with these two great young actors on Submergence!", said Wenders. "It is an utterly contemporary story, thrilling and deeply moving at the same time, spanning continents and oceans, facing two big threats to our world today: climate change and terrorism. Alicia and James are the perfect cast for this once in a generation love story: highly sensitive, passionate and fiercely committed."
UTA, which packaged the project, is repping the US sale.
Wenders' latest feature Everything Will Be Fine debuted at Berlin last year. The Beautiful Days Of Aranjuez, starring Reda Kateb, Nick Cave and Peter Handke, is in post-production.