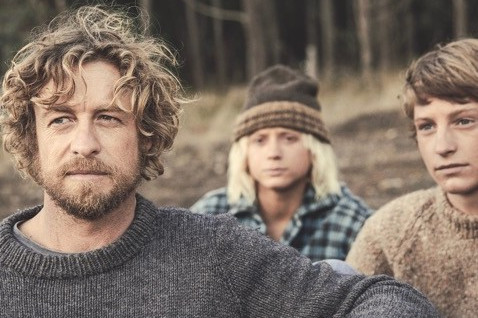 ELIZABETH DEBICKI JOINS SIMON BAKER'S DIRECTORIAL DEBUT 'BREATH' (EXCLUSIVE)
11th Apr, 2016
ELIZABETH DEBICKI JOINS SIMON BAKER'S DIRECTORIAL DEBUT 'BREATH' (EXCLUSIVE)
11th Apr, 2016
Elizabeth Debicki, Richard Roxburgh and Rachael Blake have joined the cast of Simon Baker's Australian drama "Breath," Variety has learned exclusively.
Filming has begun in Australia on Baker's feature film directorial debut, based on Tim Winton's best-selling novel. Set in mid-'70s coastal Australia, "Breath" follows two teenage boys, hungry for discovery, who form an unlikely friendship with a mysterious older adventurer, who pushes them to take risks that will have a lasting and profound impact on their lives.
Baker, star of "The Mentalist," is playing the adventurer Sando, and Debicki is portraying his wife Eva. Newcomers Samson Coulter and Ben Spence will play the two teenagers — Pikelet and Loonie, respectively — while Roxburgh and Blake are playing Mr. and Mrs. Pike.
"Tim's book viscerally captures the restless curiosity and yearning for identity that often defines our coming of age," said Baker. "I am thrilled with the cast and crew we have assembled to bring this story to life."
Producers are Baker, Gran Via Productions' Mark Johnson ("Breaking Bad," "The Notebook," "Rain Man") and See Pictures' Jamie Hilton ("Little Death").
"I believe this is a story that's both uniquely Australian and thematically universal," said Johnson.
Winton said, "The Great Southern region has had an enormous impact on my life and work, so I'm very pleased this film is being shot on the beaches and streets and forests that inspired the book."
The film is financed by ScreenAustralia, ScreenWest, Great Southern Development Commission and Autumn Productions. Executive producers are Tom Williams, Johnny MacDonald, David Hansen and Laura Rister.
The novel has been adapted for the screen by Baker, Tim Winton ("The Turning"), Peter Duncan ("Rake") and Gerard Lee ("Top of the Lake").
Embankment Films is selling international rights, CAA and Untitled are representing North America, and Palace Films is distributing the film in Australia and New Zealand.
Debicki's credits include "The Great Gatsby," "The Man from U.N.C.L.E." and the upcoming "Guardians of the Galaxy" sequel. Roxburgh starred in "Moulin Rouge," "The Turning" and "Mission: Impossible II." Blake's credits include "Sleeping Beauty" and "Rake."