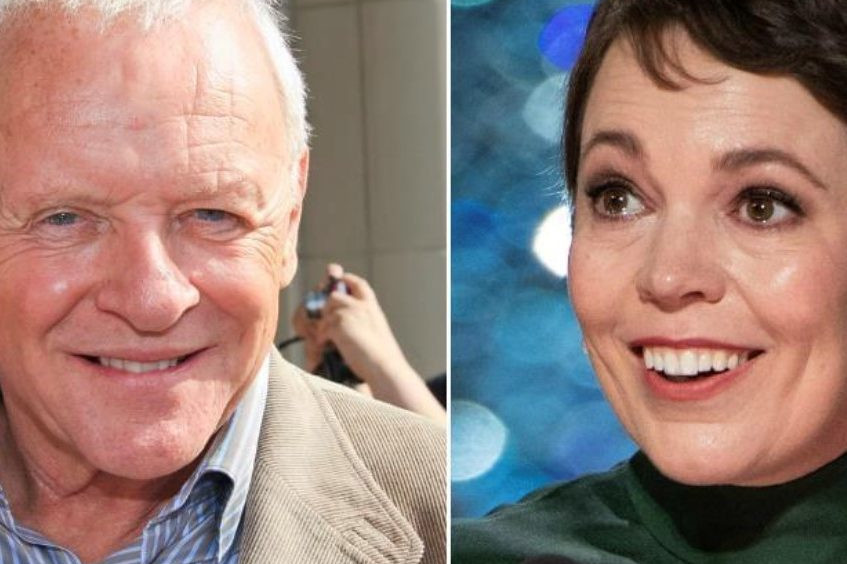 COLMAN, HOPKINS TEAM FOR ADAPTATION OF FLORIAN ZELLER'S STAGE HIT 'THE FATHER'
3rd May, 2019
COLMAN, HOPKINS TEAM FOR ADAPTATION OF FLORIAN ZELLER'S STAGE HIT 'THE FATHER'
3rd May, 2019
The Hollywood Reporter by Alex Ritman
Set to be introduced to Cannes buyers by Embankment, the prestige project boasts four Oscar winners and will mark Zeller's feature directorial debut.
Cannes' 2019 Marche du Film appears to have its first truly prestige new title, one featuring an impressive array of Academy Award winners old and new.
Oscar winners Anthony Hopkins (The Silence of the Lambs) and Olivia Colman (The Favourite) will star in Florian Zeller's movie adaptation of his worldwide stage hit The Father, The Hollywood Reporter has learned. Principal photography on the film is set to begin this month in the U.K.
Financing has been arranged by Viewfinder and Embankment and is provided by Elarof Fund and Film4. Embankment will also launch sales in Cannes later this month.
Hopkins stars in the eponymous role, a mischievous and highly independent man who, as he ages, refuses all assistance from his daughter Anne (Colman). Yet such help has become essential, following Anne's decision to move to Paris with her partner. As Anne's father tries to make sense of his changing circumstances, he begins to doubt his loved ones, his own mind and even the fabric of his reality — as if the world, for a moment, has ceased to be logical. The Father immerses its viewers in the heart-breaking and uncompromisingly poignant trajectory of a man, once strong and full of life, whose reality is crumbling before our eyes. And this is also Anne's journey, as she faces an equally painful and universal dilemma: What must she do with her father?
Zeller will direct from a screenplay he co-wrote with his regular translator, Academy Award winner Christopher Hampton (Dangerous Liaisons).
The 2012 play, written and originally directed by Zeller, was first launched in Paris, winning a Moliere Award for best play. It was directed by James MacDonald on London's West End in 2015 and by Doug Hughes on Broadway the following year, winning Tony and Olivier awards for best actor for Kenneth Cranham and Frank Langella, respectively.
A French novelist and multi-award-winning playwright, Zeller won the prestigious Prix Interallié for his novel The Fascination of Evil. The Guardian described him as "the most exciting new theater writer of our time."
The Father immediately follows Embankment's recent success with The Wife, for which the London-based banner arranged full financing and which — ironically — lost out on an Academy Award for its star Glenn Close to Colman for the Film4-backed The Favourite.
"The Father is a deeply personal performance showcase for Hopkins and Colman — a universally affecting story to which the audience directly relate their own lives and families," said Embankment's Tim Haslam. "Florian has a cinematic voice that will put the audience on the edge of their seats."
The Father is a Trademark Films/FCommeFilm/Ciné-@/Les Films du Cru co-production, produced by Academy Award winner David Parfitt (Shakespeare in Love), Jean-Louis Livi (Read My Lips) and Philippe Carcassonne (Coco Before Chanel).
Christophe Spadone for Les Films du Cru and the stage play's producer, Simon Friend, also produce.
Viewfinder's Paul Grindey executive produces, alongside Daniel Battsek, Lauren Dark and Ollie Madden for Film4. Embankment executive produces and represents worldwide sales, excluding France. CAA, UTA and Embankment co-represent the U.S.