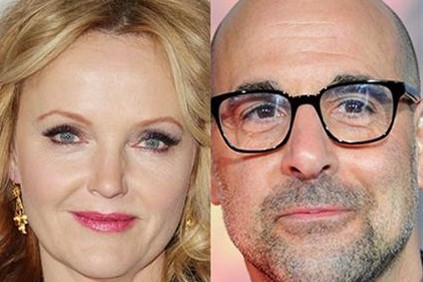 CHURCHILL BIOPIC TO BE DIRECTED BY JONATHAN TEPLITZKY; ADDS CAST
12th Feb, 2016
CHURCHILL BIOPIC TO BE DIRECTED BY JONATHAN TEPLITZKY; ADDS CAST
12th Feb, 2016
Screen Daily by Andreas Wiseman
EXCLUSIVE: Stanley Tucci, Miranda Richardson join drama Churchill starring Brian Cox.
Upcoming Winston Churchill biopic Churchill, starring Brian Cox as the British wartime leader, has attached Jonathan Teplitzky (The Railway Man) as director.
Churchill will also star Miranda Richardson (Testament Of Youth) as the Prime Minister's wife while Spotlight actor Stanley Tucci will portray US General Eisenhower.
Set across the five days before D-Day in 1944, the film charts the tension between the British PM and the Allied leaders, including Eisenhower and Montgomery, who are poised to launch the invasion of Nazi-occupied Europe.
Exhausted by years of war, Churchill is terrified of repeating the disastrous Gallipoli landings of the First World War, but gains strength from his brilliant wife Clementine.
Teplitzky replaces Brian Welsh on the project, which was written by historian Alex von Tunzelmann and is produced by Nick Taussig and Paul Van Carter of London's Salon Pictures. Embankment is handling world sales at EFM.
Teplitzky is due to shoot Churchill in May before he takes on Brendan Gleeson crime-comedy Mr. Cranky, which was announced by Screen earlier this week.
The project is one of a number of biopics about the iconic British leader in the market.
Michael Gambon starred in ITV's TV movie Churchill's Secret, Working Title have been developing Darkest Hourand Kevin Spacey was once circling script Captain Of The Gate.