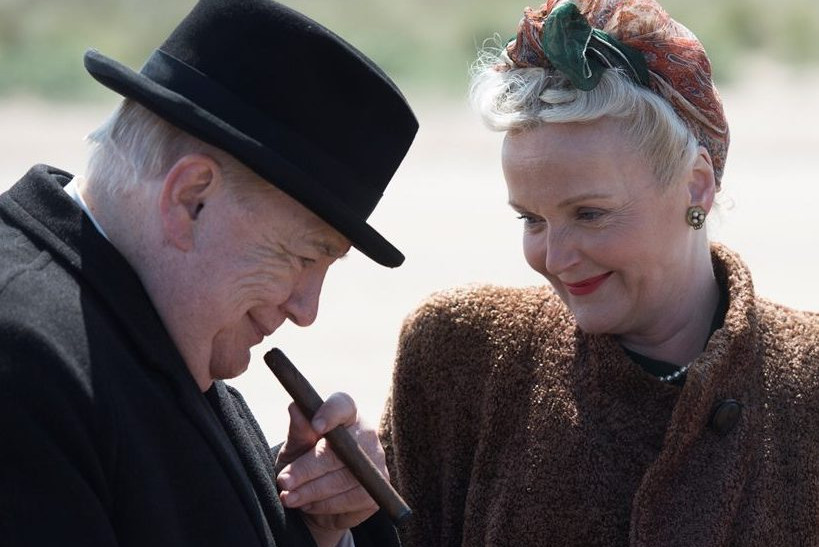 'CHURCHILL' ACQUIRED BY COHEN MEDIA GROUP TO BOW ON D-DAY ANNIVERSARY
20th Jan, 2017
'CHURCHILL' ACQUIRED BY COHEN MEDIA GROUP TO BOW ON D-DAY ANNIVERSARY
20th Jan, 2017
Deadline by Patrick Hipes
EXCLUSIVE: Cohen Media Group has acquired U.S. rights to Churchill, a new drama about Winston Churchill and the 1944 D-Day invasion that turned the tide of World War II in Europe. The plan is to release the Jonathan Teplitzky-directed pic in June, coinciding with the invasion's anniversary. Brian Cox stars as Churchill and Miranda Richardson is his wife, Clementine. John Slattery plays Gen. Dwight D. Eisenhower, and James Purefoy, Ella Purnell and Julian Wadham co-star.
This now looks to beat to theaters another Churchill project in the works: Working Title's Darkest Hour, a Joe Wright-helmed pic starring Gary Oldman as Churchill, from a script by Anthony McCarten. Focus Features holds worldwide rights and is releasing it domestically on November 24.
Alex von Tunzelmann penned the script for Churchill, which is set as Allied forces stand on the brink of the greatest invasion in history: the landing on the beaches of Normandy, France – the first step in the campaign to free Europe from the tyranny of Nazi Germany. But at the center is Churchill, the UK prime minister who fears that if the invasion fails, history will remember him chiefly as an architect of carnage, and the conflicted leader must confront his destiny.
Salon Pictures' Nick Taussig and Paul Van Carter produced along with Piers Tempest and Silver Reel's Claudia Bluemhuber. Taussig and Van Carter originated and developed the screenplay. The agreement was negotiated by Cohen EVP Gary Rubin and Embankment's Tim Haslam.
"Churchill's brilliant actors reveal an untold fascinating true story of D-Day — the rivalry, high-stakes personality clashes and momentous decision-making behind the world-changing event," Cohen said.