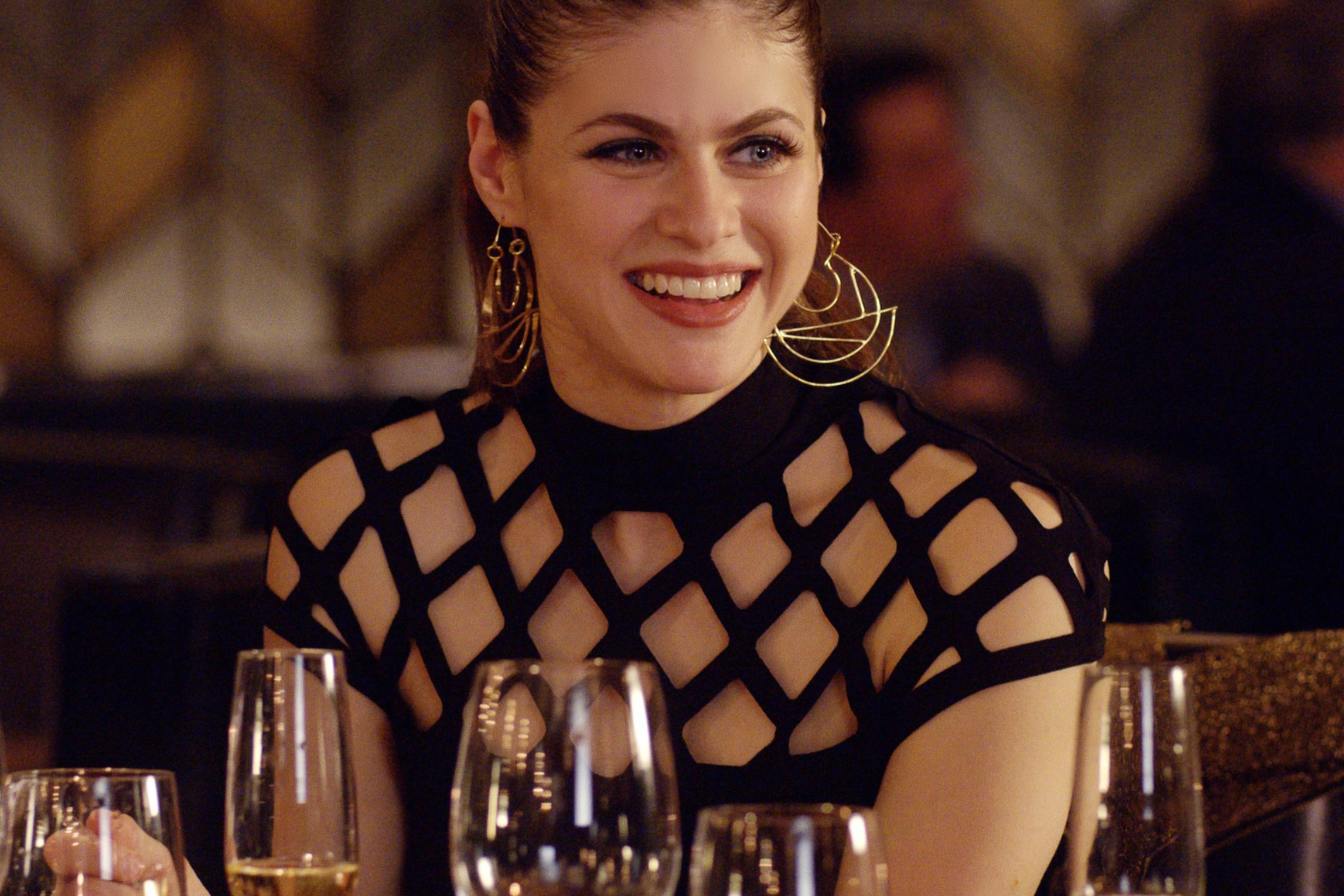 CAN YOU KEEP A SECRET? REVIEW: THIS ROMCOM HAS CHARM TO SPARE
10th Sep, 2019
CAN YOU KEEP A SECRET? REVIEW: THIS ROMCOM HAS CHARM TO SPARE
10th Sep, 2019
CAN YOU KEEP A SECRET? IS A SWEET AND FUNNY ROMANTIC COMEDY WITH AN INCREDIBLY CHARMING LEADING DUO IN TYLER HOECHLIN AND ALEXANDRA DADDARIO.
Romantic comedies have made a resurgence in recent years, thanks in part to streaming services like Netflix giving a platform to mid-range movies in a genre that Hollywood studios had seemed to give up on – though studios are returning to romcoms as well. Still, one realm where romantic comedies flourished prior to their mainstream return was within independent film. A new indie romantic comedy is Can You You Keep A Secret? based on the immensely popular and NYT bestselling novel of the same name by Sophie Kinsella. It's clear from this movie that a good romantic comedy doesn't needbig studio backing when it has a compelling story, a solid director and a pair of charismatic leads. Can You Keep A Secret? is a sweet and funny romantic comedy with an incredibly charming leading duo in Tyler Hoechlin and Alexandra Daddario.
Can You Keep A Secret? follows young marketing assistant Emma Corrigan (Daddario), who sits next to a stranger during a turbulent flight and winds up spilling all of her secrets – the little facts about herself and her life that she believes will drive everyone away. It turns out the man is Jack Harper (Hoechlin), the CEO of the company where she works, which Emma learns when he shows up at her office. With help from her best friend Lissy (Sunita Mani) and the questionable advice of her roommate Gemma (Kimiko Glenn), Emma attempts to navigate the difficult situation at work, made worse by her annoying coworkers and her slightly terrifying boss Cybill (Laverne Cox). Plus, there's the fact that Jack knows Emma isn't in love with her boyfriend Connor (David Ebert) and she's waiting for an earth-shattering romance – and she just might get her chance for such a romance with Jack.
Can You Keep A Secret? is directed by Elise Duran (DeSean Jackson: Home Team) from a script by Peter Hutchings (The Last Keepers). Having worked largely in documentaries and unscripted television, Can You Keep A Secret? is Duran's first feature-length fiction film, but she brings an incredible amount of authenticity to the movie. Duran is able to capture the awkwardness of Emma, especially in her early interactions with Jack, and deftly transitions that awkwardness into an intimacy between the characters as their relationship grows. And with the smaller budget of an indie film, Duran puts New York City to work, using its romanticized city skyline to give certain scenes a grander weight more in line with big studio romcoms. Meanwhile Hutchings proves adept at bringing Kinsella's work to the screen, keeping much of what made the book excellent and condensing it down so the story fits within a 90-minute movie. Hutchings' script also focuses the story a bit more and makes its themes of being true to oneself even more straightforward.
However, as is the case with any romantic comedy, much of the film's success is down to its leading duo; in Can You Keep A Secret? that duo is Daddario and Hoechlin. Though Daddario has somewhat more experience with romcoms than Hoechlin – having starred in The Layover and Netflix's When We First Met – both are equally suited to the genre, their romance sizzling off the screen with equal amounts of charm and vulnerability. In Can You Keep A Secret? Daddario has more to work with by virtue of her character being the one with her heart on her sleeve, while Hoechlin's Jack is a more reserved person. Still, he brings a likable personality to the role that shines through. And it helps that Daddario and Hoechlin work well with each other to bring this love story to life. Can You Keep A Secret? also boasts a solid supporting cast, especially Cox, Mani, Glenn, and Ebert as their respective characters, bringing humor and depth to the film. Still, much of the movie rests on the shoulders of Daddario and Hoechlin, and they carry that weight well together.
Can You Keep A Secret? is a fairly standard, and ultimately solid romantic comedy. Though many film adaptations of books can struggle with pacing or overstuffing the runtime with aspects from the source material, Hutchings' script stays true to Kinsella's story while updating it for a modern audience and making some changes to keep it fresh (though moving the setting from London to New York City may not please Kinsella's fans). Further, Duran strikes a tone in Can You Keep A Secret? that walks the line between genuinely sweet romance and the escapist fantasy of many romcoms. Bringing it all together are Daddario and Hoechlin in the lead roles, their chemistry elevating the movie. It may be a relatively typical romcom, but Can You Keep A Secret?nails what viewers want from the genre – equal parts humor and heart in a romance.
As such, Can You Keep A Secret? is perfect for fans of classic 80s and 90s romantic comedies who want slightly more modernized and authentic characters. Along with the recent romcom resurgence, films within the genre have pushed its boundaries, particularly in regards to representation. Can You Keep A Secret? doesn't strive to reinvent the genre, but nonetheless provides a fun and entertaining escapist fantasy for a little while. With a smaller budget and a grounded themes, Can You Keep A Secret? is also a more understated romance than typical Hollywood romcoms. Although Can You Keep A Secret?is perhaps too beholden at times to certain romcom tropes and follows a fairly standard formula, it's funny and sweet enough to keep viewers – to borrow a word from Jack – gripped.
Can You Keep A Secret? starts playing in limited release in U.S. theaters and will be available to stream on Apple TV on Friday September 13. It is 94 minutes long and is not yet rated.