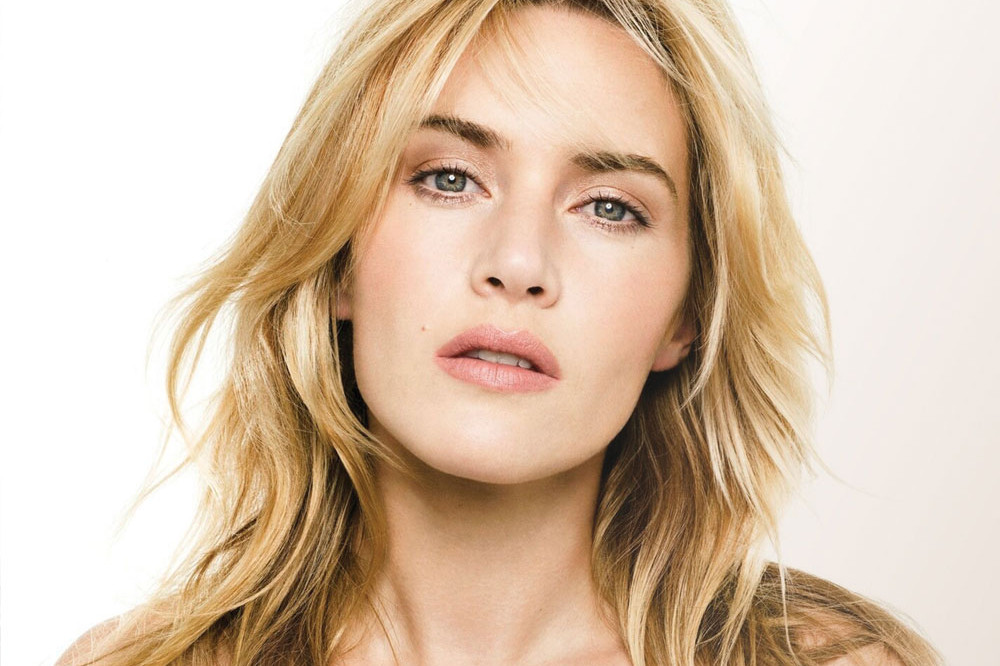 BOND BRINGS BRAWN BUT FEMALE-DRIVEN PICS SEW GIRL POWER – INTL B.O. POSTMORTEM
3rd Nov, 2015
BOND BRINGS BRAWN BUT FEMALE-DRIVEN PICS SEW GIRL POWER – INTL B.O. POSTMORTEM
3rd Nov, 2015
Deadline by Nancy Tartaglione
Bond Brings Brawn But Female-Driven Pics Sew Girl Power – Intl B.O. Postmortem
While Spectre is eyeing global domination in the next frame after grossing a spectacular $80.1M in just six territories this session, there's a sorority of female-driven films that have been performing, and should continue to do so, in certain pockets of the globe this week and beyond. They won't throw Bond off his game, but they're notable counterprogramming with sturdy legs leading into the mother of current female-led franchises as The Hunger Games: Mockingjay Part 2 swoops down in a few weeks.
The Dressmaker, Lolo, Suffragette and The Intern are a mix of star-driven and ensemble comedy/dramas that have hit with a timely subject or struck a chord in one particular region. They also come at a time when equality in terms of pay and other matters is top of mind in Hollywood and abroad. In Oz recently, the Directors' Guild said it had found that from 2009-2014, only 15% of the films funded by government body Screen Australia were by directed by women. It's now proposing that 50% be allocated to movies with female helmers. These four films, one from Down Under, help further the case.
All of this is happening as overseas box office enjoyed a 30% increase over the previous frame and a 100%+ increase over last year. That was largely down toSpectre. The 24th film in the James Bond series adds a further 67 territories this week, including bringing a quantum of solace to U.S. exhibitors beginning on Friday. We'll follow that rollout closely this week. In the meantime, here's a look-in on some powerful ladies:
THE DRESSMAKER: Director, Jocelyn Moorehouse, Intl Box Office: $2.9M, 2 territoriesHow To Make An American Quilt and A Thousand Acres helmer Jocelyn Moorehouse returns to directing after nearly 20 years with this revenge-thriller-mystery comedy that stars Kate Winslet, Judy Davis and Liam Hemsworth. Opening this past weekend in Australia and New Zealand, the Oz-made pic grossed $2.73M at 362 dates through Sunday and through yesterday bumped that up to $2.9M. In local currency (A$3.58M), the Australia opening just beats last year's Russell Crowe-helmed The Water Diviner which set a record for the biggest local opener of 2014 with A$3.5M ($2.9M at the time). However, that film debuted at No. 4 and The Dressmaker just opened at No. 1.
Universal, which also handled Water Diviner, has Oz and New Zealand rights to The Dressmaker which I'm told was a labor of love for the studio dating back as far as 2011. Last week, the estimated $12M pic received 12 Australian Academy Award nominations including Best Picture, Director, Actress and Supporting Actress.
Winslet plays Tilly Dunnage who returns to her dusty small town after having been sent away as a girl for allegedly killing another child. Armed with years of experience in the ateliers of Parisian designers, she uses her sewing machine to transform the local ladies, all the while exacting sweet revenge on those who wronged her in the past.
The film is clicking with audiences based on a number of factors including unanimously strong reviews, the local Academy nominations and positive word of mouth. Uni's local team has also been bullish, I hear, working in concert with the Australian producers and Screen Australia on what has been a long journey.
The Dressmaker gets another week of play before James Bond starts waving his Walther PPK around Oz. While it's a very Australian film, it's expected to travel in English speaking markets. The next releases include the UK where Entertainment is handling. There's no U.S. deal yet, but one is expected imminently.
LOLO: Director: Julie Delpy, Intl Box Office: 380K admissions ($3M+), 1 territoryFrom multi-hyphenate Julie Delpy, this comedy was the top opener in France this weekend, selling 150K more tickets than fellow newcomer The Last Witch Hunter. The total take was 380,541 admissions for the three-day on this comedy that played both Venice Days and Toronto.
Delpy stars in the film as a fashion industry exec who meets the man of her dreams on vacation in the south of France. When he returns with her to Paris, his attempts to assimilate into her fast-paced life are further thwarted by her teenage son who only complicates matters.
This is poised to be her biggest box office to date as director. The one to beat is 2012's2 Days In New York which co-starred Chris Rock. That sold about 430K tickets andLolo will pass it this week. Now, it bears noting that Lolo also stars Dany Boon, one of the highest-grossing actor/directors in France (Supercondriaque, Bienvenue Chez Les Ch'Tis) so that will also work in its favor.
Delpy has in the past gotten something of a bad rap from the French for having "gone Hollywood," but that has faded over time. Her most recent French film as director was 2011's Skylab. Along with being her most commercial helming turn, Lolo could potentially beat her other acting gigs if it can pass 2005's Broken Flowers and its 1M admissions.
Funnily enough, the beloved Before series of films Delpy made with Richard Linklater and Ethan Hawke are among her lowest grossing with a cumulative 129K admissions.Lolo will have more time to grow as Bond doesn't roll in to France until November 11.
SUFFRAGETTE: Director, Sarah Gavron, Intl Box Office: $11.3M, 1 territorySuffragette has proved very sturdy legs since it opened in the UK in early October. After its European premiere at the London Film Festival, it played a wise release pattern, going out on a Monday to get a two-week jump on Bond. Pathé UK has the timely period drama locally which is being distributed by Fox under their pact (Focus released in four theaters Stateside on October 23 and through this Sunday had earned $258,118 in 23). Suffragette jumped in its initial UK mid-weeks and bowed No. 2 behind The Martian. Today, it scored four acting nominations from the British Independent Film Awards.
Carey Mulligan, Meryl Streep, Helena Bonham Carter, Anne-Marie Duff, Brendan Gleeson and Ben Whishaw star in the story of the foot soldiers of the early feminist movement as they fought for the right to vote in Britain. The pic centers on Maud (Mulligan), a working wife and mother who decides she must fight for her dignity both at home and in her workplace. Faye Ward and Alison Owen are producers.
The movie has been able to capitalize on the currently amplified debate about equality for women. At opening, Pathé's Managing Director Cameron McCracken told me, "It has captured the zeitgeist — the issue of gender inequality has risen to the top of the civil rights agenda. From the founding of the Women's Equality Party in the UK to the global campaigning of Malala Yousafzai, a new level of activism appears to be emerging. The film is being seen as an inspiring rallying call to all women to join the fight for equality."
Today, he says, "The film has played very strongly and continues to hold well." The screen count will fluctuate moving forward, having dropped a bit to allow for Bond over the weekend. "But our numbers are back up now as exhibition recognizes our continued strength with mid-week business." The film is playing strongly to women of all ages. McCracken says that the school holidays were a help last week because "mums took daughters, our educational outreach resulted in schools sending entire classes (even all-boy schools), and our Girl Guides promotion proved very popular too."
THE INTERN: Director, Nancy Meyers, Intl Box Office: $101.8M, all territories released
I wrote in last week's postmortem about The Intern's phenomenal run in Korea where it has now reached $23.1M. This weekend, Warner Bros' Nancy Meyers comedy that stars Anne Hathaway and Robert De Niro crossed the $100M mark with a total $101.8M.
Korea is a super sophisticated market that embraces positive and cerebral fare. But, in good news for WB — which, let's face it, could use it — it's not only Korea where the movie has excelled. The equally sophistocated Japanese market has given it almost $10M with $9.9M to date. Part of the appeal is Hathaway who has excelled in Asia with films like Les Misérables, but it's also the pairing with De Niro that's helped it over-index in typically fast-burn markets. A key element is the culturally-ingrained respect for one's elders.
While The Intern won't cross the century mark domestically, as Meyers' previous titles like Something's Gotta Give, It's Complicated and What Women Want, the film, which appeals to young and older audiences, will come close to It's Complicated's $112M foreign; exchange rates are a factor here in the up or down. The estimated production budget on this one is relatively low at $35M and the global gross is now $170M.
The top offshore grosses to date are Korea and Japan — which don't see Bond for another few weeks — followed by Taiwan with $7.2M, Australia at $6.0M and Mexico with $5.3M. Spain just opened this weekend at $689K.