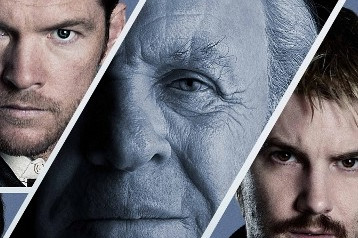 ANTHONY HOPKINS, DANIEL ALFREDSON JOIN HEINEKEN KIDNAP THRILLER
10th May, 2013
ANTHONY HOPKINS, DANIEL ALFREDSON JOIN HEINEKEN KIDNAP THRILLER
10th May, 2013
Screen Daily by Andreas Wiseman
EXCLUSIVE: Informant Media's thriller adds cast, director ahead of Cannes. Embankment to sell.
Informant Media's heist-thriller about the kidnapping of Freddy Heineken is set to star Anthony Hopkins as the kidnapped brewing magnate and will be directed by Millennium series director Daniel Alfredson.
Tim Haslam and Hugo Grumbar's Embankment Films has boarded sales on the project, which has been a passion project of Crazy Heart producers Judy Cairo and Michael Simpson of Informant.
The script charts the 1983 kidnapping of the Heineken president by a Dutch gang, including Willem Holleeder, considered a "godfather" of Dutch crime. After being kept in a warehouse for weeks Heineken was released for a record ransom and the kidnappers fled to different corners of the world, some spending years on the run but most eventually serving prison time.
The production, which is due to shoot in Amsterdam and Paris at the end of autumn, is understood to be lining up some impressive cast to join Hopkins on the thriller.
"Judy and Michael's development material is excellent," Embankment told Screen. "They have a distinct eye for great writing and have dedicated time to developing a script keenly in tune with the marketplace."
Rough Magic writer William Brookfield has written the script, which is based on Dutch journalist Peter R de Vries' book The Kidnapping Of Alfred Heineken.
Oscar winner Hopkins recently wrapped on Thor: The Dark World, in which he plays Odin, and Darren Aronofsky's epic Noah.
In-demand Alfredson, director of Millennium series hitsThe Girl Who Played With Fire and The Girl Who Kicked The Hornet's Nest most recently wrote and directed anticipated Yellow Bird mystery-drama Echoes From The Dead.
Rutger Hauer starred in a 2011 feature version of the kidnapping, the production of which was at the time contested by kidnapper Holleeder, who was concerned about potential damage to his reputation.
Sales and financier Embankment said they did not expect to encounter similar resistance this time around.