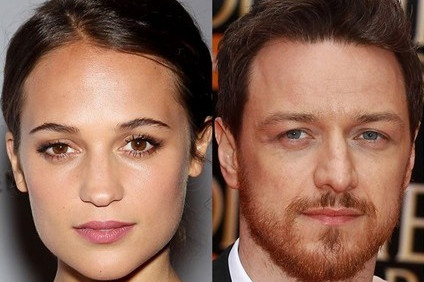 ALICIA VIKANDER, JAMES MCAVOY'S 'SUBMERGENCE' PRE-SOLD TO MORE THAN 30 TERRITORIES (EXCLUSIVE)
5th May, 2016
ALICIA VIKANDER, JAMES MCAVOY'S 'SUBMERGENCE' PRE-SOLD TO MORE THAN 30 TERRITORIES (EXCLUSIVE)
5th May, 2016
Major international distributors have embarked on Wim Wenders' buzzed-about epic romance "Submergence," which is currently shooting with Oscar winner Alicia Vikander and James McAvoy.
Since unveiling the project at Berlin's EFM, up-and-coming U.K. outfit Embankment has pre-sold "Submergence" to more than 30 territories, including Lionsgate for the U.K., NFP & Warner for Germany, Mars and Selective for France, Antena 3 for Spain, Elevation for Canada and California for Latin America.
UTA Independent teamed with Backup to set up financing and is handling the U.S. sale.
The "Submergence" shoot is more than halfway complete after finishing its leg in France. It will wrap in Germany next week.
Adapted by Erin Dignam from J. M. Ledgard's bestselling novel, "Submergence" stars Vikander as Danielle, an ocean explorer facing a terrifying, pioneering descent into the Arctic abyss. McAvoy plays her soulmate James, a contractor held captive by African jihadists. Facing life-or-death situations and separated by thousands of miles, each finds solace in memories of their romance.
"Submergence" is being produced by Germany's Neue Road Movies, France's Backup Studio, Spain's Morena Films, Belgium's Umedia and Cameron Lamb at Lila 9th Productions.
Backup financed the pic in association with National Bank of Canada; Cofiloisirs; Antena 3; Sarah Johnson and David Beal's Green Hummingbird Entertainment; Jeff Kalligheri and Stephen Bowen's Waterstone Entertainment; Kevin Frakes; Buddy Patrick and Robert Barnum's PalmStar/Windy Hill; and Cutting Edge UK.