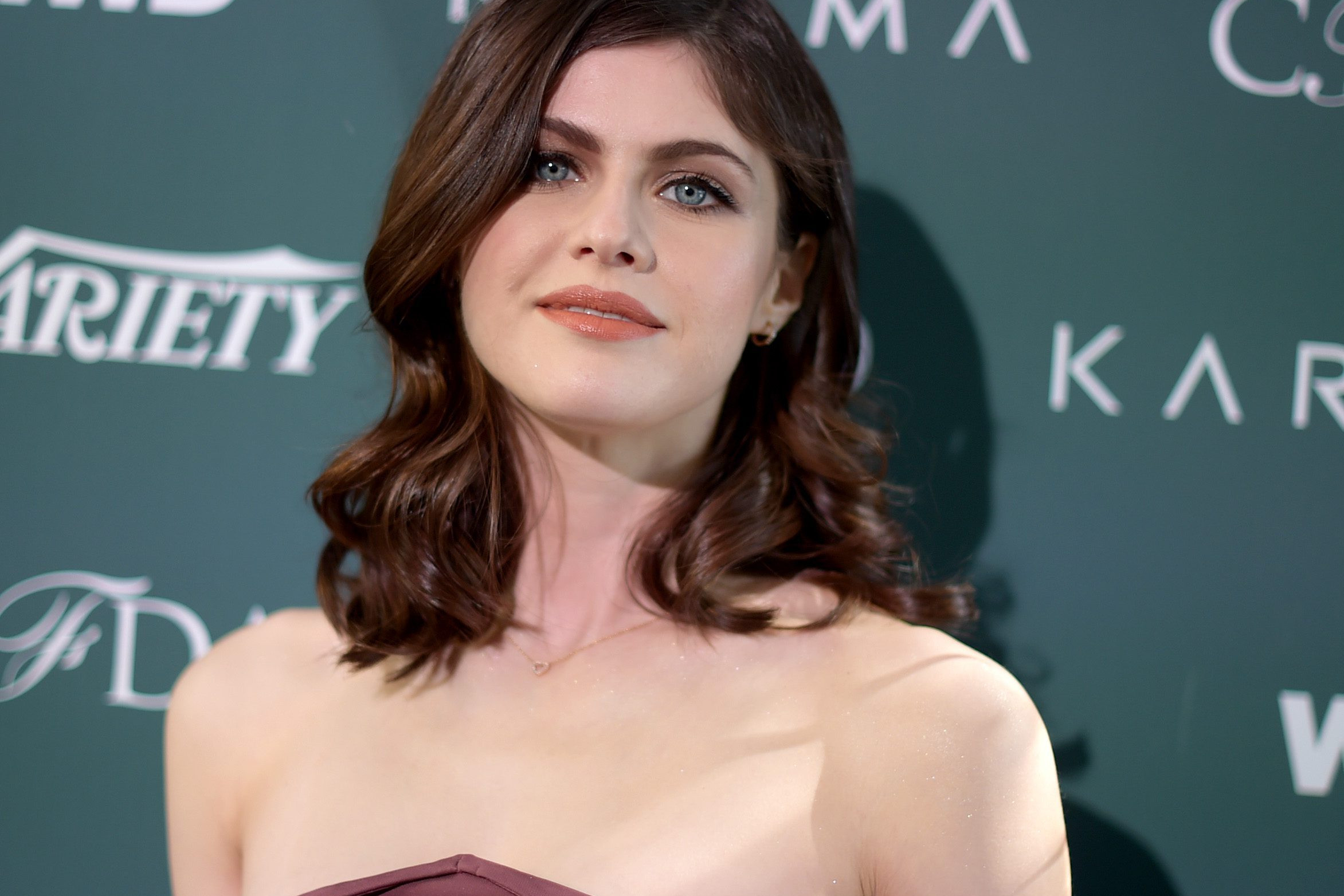 ALEXANDRA DADDARIO WANTS TO MAKE SETS MORE EMPOWERING, STARTING WITH 'CAN YOU KEEP A SECRET?'
27th Jul, 2018
ALEXANDRA DADDARIO WANTS TO MAKE SETS MORE EMPOWERING, STARTING WITH 'CAN YOU KEEP A SECRET?'
27th Jul, 2018
The Hollywood Reporter by Lindsay Weinberg
"I'M ALL ABOUT FEMALE EMPOWERMENT."
Alexandra Daddario is venturing into producing after almost 20 years acting in projects from Parenthood and Percy Jackson to Baywatch and San Andreas.
Daddario will be starring in and executive producing Can You Keep a Secret?, based on the book by Sophie Kinsella and directed by Elise Duran (Below Deck). Daddario tells The Hollywood Reportershe's also producing an unannounced project, calling it "a testament to how Hollywood is changing and allowing women to have more power over what they're doing."
The actress spoke with THR about finally having more control over on-set culture and her desire to work with female filmmakers.
What drew you to Can You Keep a Secret?
It's a romantic comedy. It's based on this great best-selling book written by this wonderful woman. It's funny and charming, and it's going to be a lot of fun. And I'm all about female empowerment. We have a female director. We're working together to try to put together a great crew and cast, and just have a really positive, fun experience.
I've been working now as an actress for 20 years, and it's really cool to have more input and have more control over the projects that I'm in and get them financed. I feel really lucky that I have the ability to do that. I've learned over the years what works and what doesn't work, and it's going to be an interesting experience to step onto a set where I have more control over what's going on and can work collaboratively with people where I can actually help the process.
And this is your first time producing?
Yes. I'm actually going to be producing another film as well, but that hasn't been announced yet, but it's the first time I'm a producer on a project. I think that's also a testament to how Hollywood is changing and allowing women to have more power over what they're doing. And it's also a testament to how long I've been doing this, and it's exciting to have reached that point.
What made you want to work with director Elise Duran?
She's been doing a lot of documentaries. She's very smart, very savvy. I sat down with her, and I immediately liked her; we just clicked. So I think it's very important because ultimately, working on a film is all about people and getting along and having the same passions and the same end goal. We definitely both have that. And she struck me as being someone who not only knows what she's doing, but also is willing to hear from other people and wants guidance and wants to learn more — and that's the same way that I am. So it's just an exciting partnership.
Are you working on casting?
Yeah, I think there are producers and other people involved in getting casting done, and having discussions about who makes sense, who doesn't make sense. Going through that process is interesting after being on the other side of it for so long — casting, finding crew, finding the right people. I've done a lot of films and it can be hard, it can be challenging, but it's just fun. So finding the right group of people is a lot of fun to go through that process.
What perspective or advice do you want to bring to the film through your experience as an actress?
I think I have good instincts about things. I want to create an environment in which we are empowering women and we're empowering the crew and we're creating a community of people that all feel like their voices are heard. And I've seen sometimes on sets where that's not the case, or where something will go wrong and people will end up standing around, arguing about whose fault it is. I've seen that happen a lot, and then I've seen the opposite — where something goes wrong and people are able to sort of figure out, "OK, how do we solve this?" I have that power and control to say, "Look, we're going to get people who feel the same way and when problems arise, as they always do, we'll figure out how to solve them." And I think that I've been doing this long enough where there are some problems I can help solve.
Obviously, there are others that I won't know as much about, so it's also a learning process for me, which is exciting as I move forward because I would love to produce more. I'm in a position where I can get certain things financed, which is great, because you're allowing projects to get off the ground that tell these great stories that might otherwise not be made.
Another project you have is partnering with Kleenex Wet Wipes. What drew you to that partnership?
Being an actress and living the kind of lifestyle I live, I'm constantly running around, traveling, working long hours and working out, and I think what's so cool is they're celebrating people who are doing things and getting messy, because that's what happens when you do things. It's this really easy product that you can throw in your bag with your lip balm and all the other staples. It has no harsh chemicals, so it doesn't dry your skin out. It's easy if you're running from yoga or working out or hiking. I have two dogs and I'm constantly hiking in L.A., where I live, and it's an easy thing to come in the house and clean off your dogs' paws, get yourself cleaned up and you can go about your day.